Multitasking Tool carriers transform productivity
Caterpillar BCP division revamps customer retail experience and introduces a new compact loader line, Smart Attachments and more
Caterpillar held its fall press event for the Building Construction Products division in Clayton, North Carolina, October 21-23 in conjunction with the Global Operator Challenge semi-finals. The company focused on customer experience and its range of new compact equipment solutions.
A new way to shop
Cat dealers across North America are debuting a new retail approach for compact products; this places the focus squarely on the needs of the retail customer - and includes sticker pricing on the machines in the showroom. Caterpillar's goal with this retail experience is to offer customers a one-stop-shop so they can get on the job as quickly and efficiently as possible. Cat says this means getting the machine, parts, service, personal protective gear and more all in one place.

Cat dealers have also begun opening online stores for the purchase of equipment, and more online stores will open to serve more regions across North America through 2020. Finning Canada will open its online store for equipment before the end of 2019, and Toromont will introduce online equipment sales in 2020.

Skid-steer and compact track loaders get smarter
Caterpillar focused on the recent introduction of its D3 series CTLs and SSLs, its new Smart Attachments system, and the wide range of attachments that turn these machines into versatile workhorses for a variety of jobsites.

D3 Series Cat SSLs and CTLs automatically recognize Smart Attachments and convert machine controls to the settings needed to operate the attachment. Individual attachments highlighted include a mulcher on a dedicated land management version of the D299D3 CTL, a backhoe attachment for SSLs and CTLs, and a cold planer.

The D3 Series consists of 16 models plus the land management version of the 299D3 XE. The XE modifier indicates the highest-performance models in the line, replacing the former XHP identifier.

Cat says that the new D3 Series CTLs feature changes in the undercarriage frame and torsion axles that reduce machine pitching and rocking, providing a smoother ride while handling heavy loads, grading or truck loading. Two-speed travel comes standard on all CTL models.

Advanced control features on D3 CTLs and SSLs include Return-to-Dig and Work Tool Positioner. These items are bundled with the dual-direction self-level feature.
Mini hydraulic excavator demonstrates impressive lifting power
The 306 CR mini hydraulic excavator was introduced at ICUEE in October, and Caterpillar demonstrated the new model's impressive lifting power in Clayton. This 6-ton excavator delivers lift performance of up to 7,839 pounds (3,555 kg) at a 9.8-foot (3-m) radius.

It is powered by a Cat C2.4 turbodiesel engine rated at 55.9 net hp (41.7 kW) and features Cat's stick steer, a joystick travel function that was first introduced on Cat mini excavator models in 2018.

The high-flow rate is 24 gal/min (90 L/min) to the auxiliary circuit. With quick-disconnect lines, the standard auxiliary hydraulic system provides one-way, two-way and continuous flow.

This excavator is available with straight blade, angled blade and extra tool carrier (XTC) configurations. The XTC configuration enables front shovel operation with both pin-on and coupler-mounted buckets.
Related Articles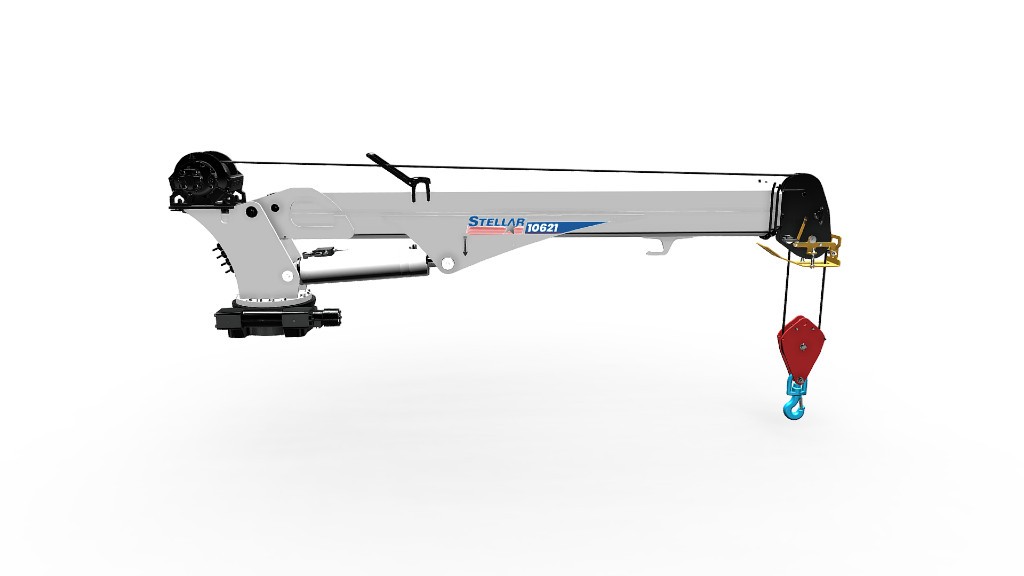 Six new Stellar telescopic service cranes feature redesigned booms and radio remote controls