Hidromek electric wheeled excavator receives German Design Award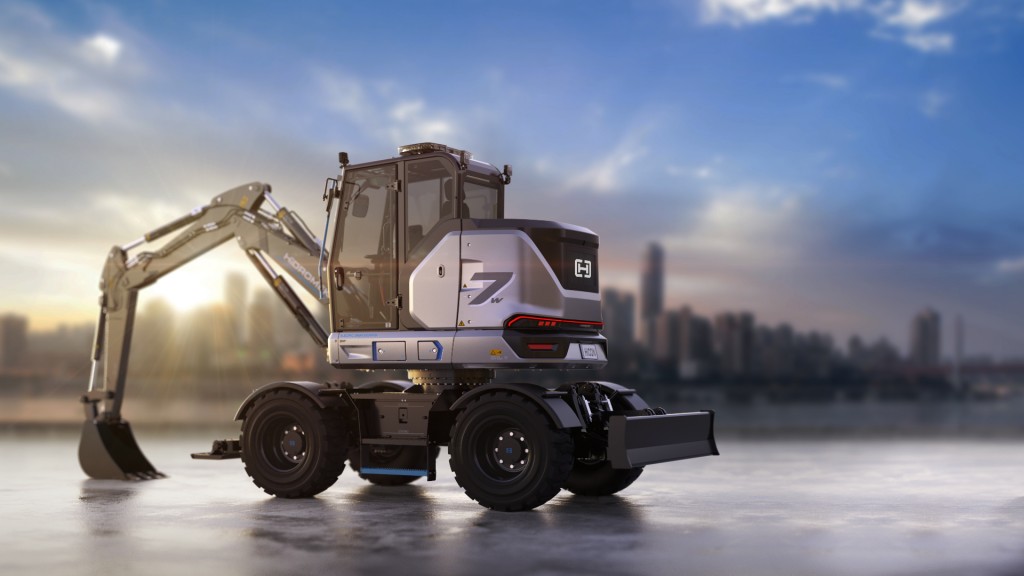 Hidromek has been named a Winner in the German Design 2020 competition for its 100 percent electric wheeled excavator, the HICON 7W.
The company says that the German Design Award Competition, organized by the German Design Council, awards projects that make pioneering contributions in international design. Hidromek was awarded a Special Mention in German Design Award 2017 with HMK 600 MG motor grader and was named a Winner in German Design Award 2018 with the HMK 640 WL wheel loader.
100 percent electric HICON 7W
Hidromek says that this machines stands out as being smart, economic and eco-friendly. The HICON 7W is ideal for city use with its zero emissions and compact dimensions. It also relays information with its rear screen to its surroundings for safe driving with its Environmental Safety System.
Hidromek exhibited its 100 percent electric wheeled excavator at Bauma 2019.