Douglas Dynamics, Inc. Acquires TrynEx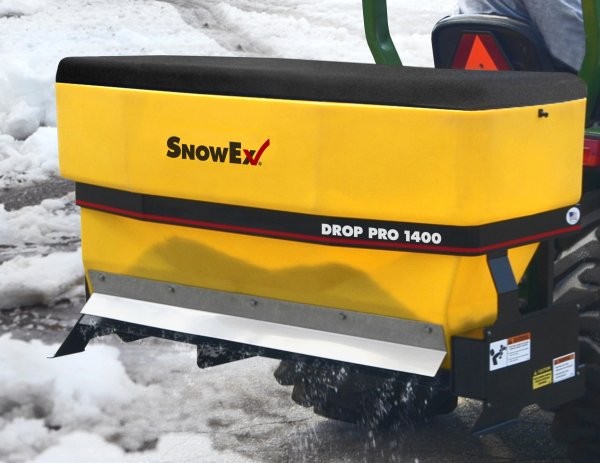 Douglas Dynamics, Inc., a North American leader in the design, manufacture and sale of snow and ice control equipment for light trucks, has announced that it has signed a definitive agreement to acquire TrynEx, Inc. a leader in truck-mounted salt and sand spreader equipment under the SnowEx brand name. TrynEx also provides turf application and industrial attachment products under the TurfEx and SweepEx brand names.
"Today's announcement is incredibly positive for both Douglas Dynamics and TrynEx and strengthens our position as a market leader in both snow and ice control solutions," said James L. Janik, President and Chief Executive Officer of Douglas Dynamics, Inc.
"This transaction represents an opportunity for Douglas Dynamics to further enhance our product portfolio and expand the breadth and depth of our capabilities in snow and ice control, while also exploring new growth channels across market adjacencies and expanding our reach to new geographies."
"TrynEx is pleased to be joining the Douglas Dynamics family and we believe this is an exciting opportunity for our ompany to expand its future growth objectives as part of a larger organization," said Chuck Truan, President of TrynEx, Inc.
"TrynEx and Douglas Dynamics' businesses have similar core values and both companies serve a similar marketplace through different channels, which provides us with opportunities to carve out new markets, leverage shared expertise and to introduce both companies' products to new audiences."
The current management of Douglas Dynamics will remain in place and continue to lead the combined Company. The TrynEx business will continue to operate as it does today; as a division of Douglas Dynamics, marketing its SnowEx, TurfEx and SweepEx brands under the leadership of its current management team.
Douglas Dynamics is a North American leader in the design, manufacture and sale of snow and ice control equipment for light trucks, which consists of snowplows and sand and salt spreaders, and related parts and accessories.
The Company sells its products under the WESTERN, FISHER and BLIZZARD brands which are among the most established and recognized in the industry.
TrynEx is a global manufacturer of truck mounted ice control spreader and sprayer equipment under the brand name SnowEx. TrynEx also manufactures and sells a full range of turf control and other commercial/industrial grounds maintenance products under the brand names TurfEx and SweepEx. The Company is based in Madison Heights, MI.