Watch: Hilti introduces world's first cordless breaker
Specifically engineered for the challenges associated with breaking concrete and masonry, this new tool gives construction professionals the power of a corded breaker with the mobility and productivity of a cordless solution. Hilti is building upon its 36-volt cordless platform with this new breaker on the heels of introducing the world's first cordless chipper, the TE 300-A36, last year at World of Concrete.
Hilti says this breaker is powered by the strongest and highest capacity (36-volt 9.0 ah lithium-ion) battery in its class. It features a high-efficiency brushless motor, and delivers unmatched power, performance, and reliability. The tool includes Hilti's Active Vibration Reduction (AVR) technology, which reduces the tool's triaxial vibration over 30 percent compared to the competition, according to Hilti, and helps keep contractors productive. Coupling it with the VC 75-A22 cordless backpack vacuum system provides an OSHA-compliant virtually dustless solution.
"We're at the forefront of delivering cordless tools strong enough to take on the most challenging applications without sacrificing performance or ergonomics (e.g. weight, vibrations, etc.)," said Rafael Garcia, senior vice president of marketing at Hilti North America. "We introduced 36-volt cordless tools nearly 35 years ago, and our longevity in cordless leadership and battery innovation is a testament to our commitment to solving our customers' challenges. The world's first cordless breaker is a great addition to our growing, cordless solutions as we continue to service our customers' needs."
Company info
Related products
Related Articles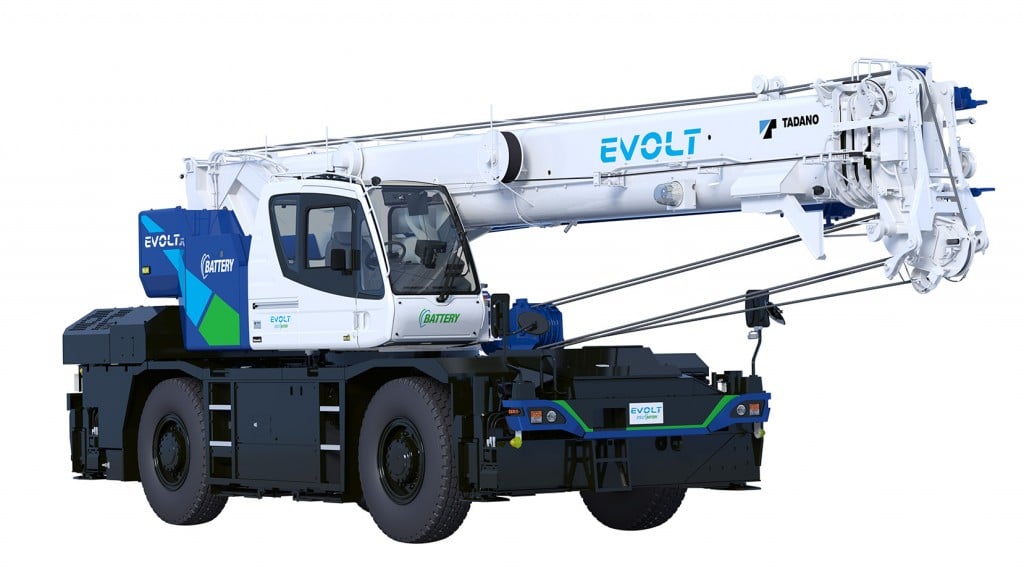 (VIDEO) Fully electrified rough-terrain crane from Tadano enters Japanese market