Brandt Equipment Solutions meets unique customer needs with specialized builds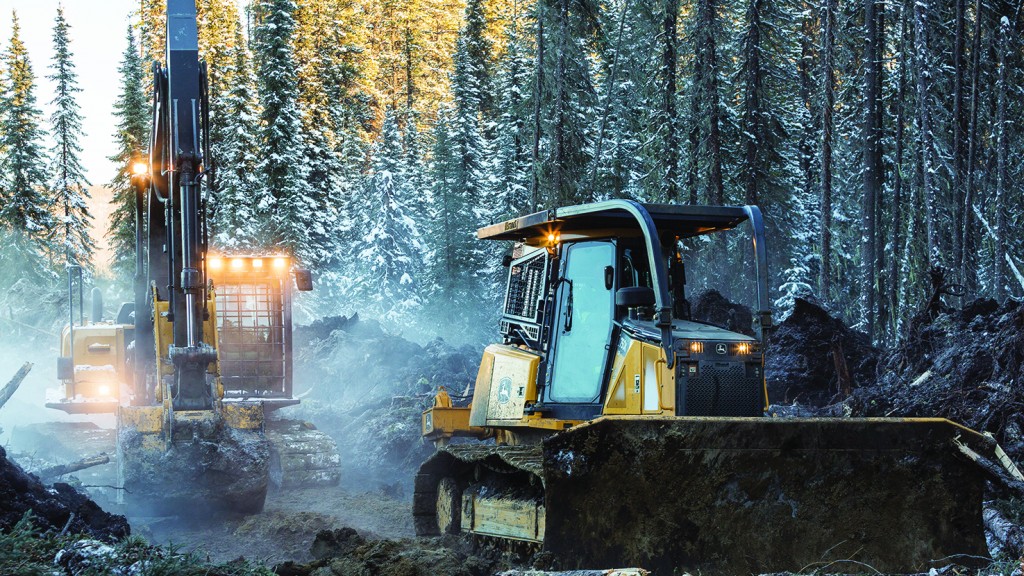 Construction equipment is used for so many applications that machines coming off the assembly line can't be perfectly matched to every need an end user might have. To succeed, contractors need the best tool to get the job done productively and safely – but sometimes that ideal tool is hard to find.
That's where Brandt Equipment Solutions (BES) steps in.

BES tailors equipment to customers' unique needs and applications. The company makes custom material-handling attachments such as buckets, thumbs and couplers – both hydraulic and manual – as well as guarding to modify John Deere machines for specialized environments. BES also does machine conversions for some applications that John Deere does not otherwise offer a standard solution for.
"Our Hard To The Core product lineup is designed to be the toughest, most innovative and hard-working array of attachment, guarding and task-specific wholegoods solutions on earth," said Neil Marcotte, senior VP of sales – Manufactured Products, Brandt. "And, we'll even take standard construction equipment and re-engineer it to function more effectively in certain circumstances and certain environments."

According to Marcotte, BES guarding packages are used in applications such as oil and gas, forestry, waste management, and on equipment that is going to be used in forested areas or any other application where additional safety measures are needed for the operator or additional protective measures are needed for the equipment. When it comes to material-handling attachments such as buckets, BES offers solutions that are tailored specifically to the excavator or chassis that the attachment will be fitted to, optimizing the equipment for the customer's application.
The development process
Brandt Equipment Solutions takes two different approaches to creating custom attachments for its customers.

The first approach is to look proactively at the needs of an industry – Marcotte called this a forward-thinking approach to solving customer problems. This approach involves bringing in a customer advisory group.

"We work hard to understand the needs that our customers have in specific areas," said Marcotte. "It could be construction, pipeline, forestry, or any of the other industries they work in. We do a lot of research and then assemble some experts – operators, maintainers and decision-makers – on equipment purchases, bring them into a room and ask them a whole bunch of questions.

"We draw up some potential solutions for them and then we bring them back in a room and before we build anything we say, 'This is what we think we heard you say. Does this [solution] hit the target?'"

BES takes the feedback and makes any necessary adjustments before building the equipment. In the final stage BES shows the end product to the advisory group and gets their feedback.

The second approach is utilized when an individual customer needs a truly unique attachment that is not a piece of equipment that Brandt has in its inventory. According to Marcotte, BES works with the customer to assess their needs by asking questions about the application, such as the types of material that need to be moved, or task-specific requirements for guarding.

BES then documents the customer's needs and confirms with the customer that the issue is correctly understood. BES designs a potential solution and, if approved, makes and delivers that solution to the customer.

BES manufactures these products at its facilities in Regina and Saskatoon and then provides ongoing full life cycle support to customers. In the field, this support is delivered by territory managers and application engineers while Brandt's customer service department is equipped to manage all technical questions that come to the call centre.
Machine conversion
Brandt Equipment Solutions also does machine conversions; these conversions allow Brandt to offer specialized types of equipment that John Deere doesn't manufacture, such as dozer-based pipelayers and wheel-loader-based rough-terrain forklifts.

"For example, John Deere doesn't make a forklift and we have customers that need a forklift that can drive in rough terrain; Deere's wheel loader chassis is a great platform for that," said Marcotte. "We've designed, modified, and certified these wheel loaders as forklifts. [Certifying] is another important step in the safety process."

While the attachments and conversions are all done by Brandt, the company works closely with John Deere's engineering departments to ensure that machines are engineered to handle the modifications.

"In addition, we want to make sure that the piece of equipment looks like it came from an OEM," said Marcotte. "With the best-quality engineering, with the t's crossed and the i's dotted to ensure a high-quality, safe product."
Company info
Hwy #1 East, Box 3856
Regina, SK
CA, S4P 3R8

Website:
brandt.ca
Phone number:
1-888-227-2638
Read more
Related Articles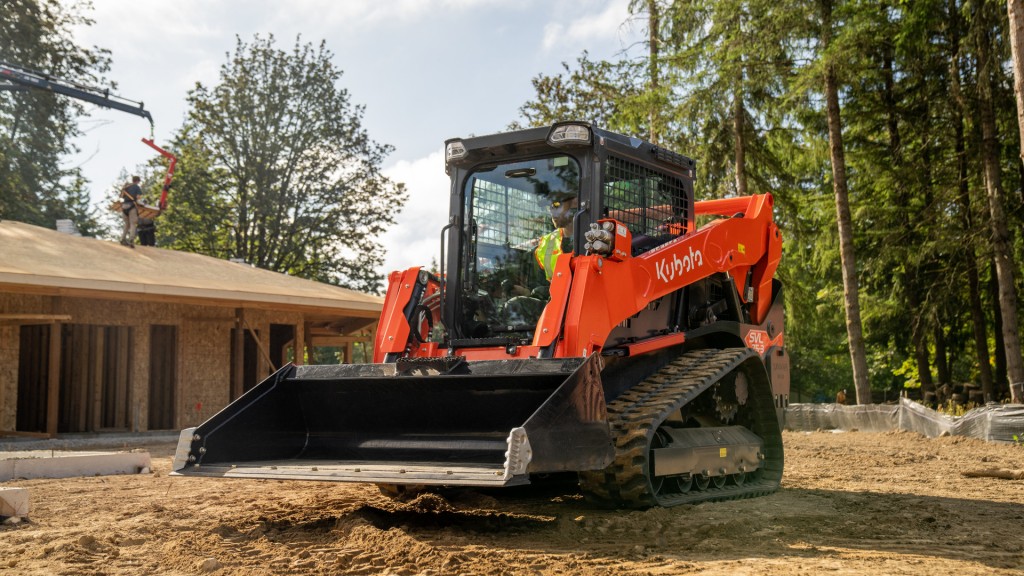 New hydraulic system and added technology updates for Kubota compact track loader