8-foot pavers from Bomag offer highway-class features, efficiency and visibility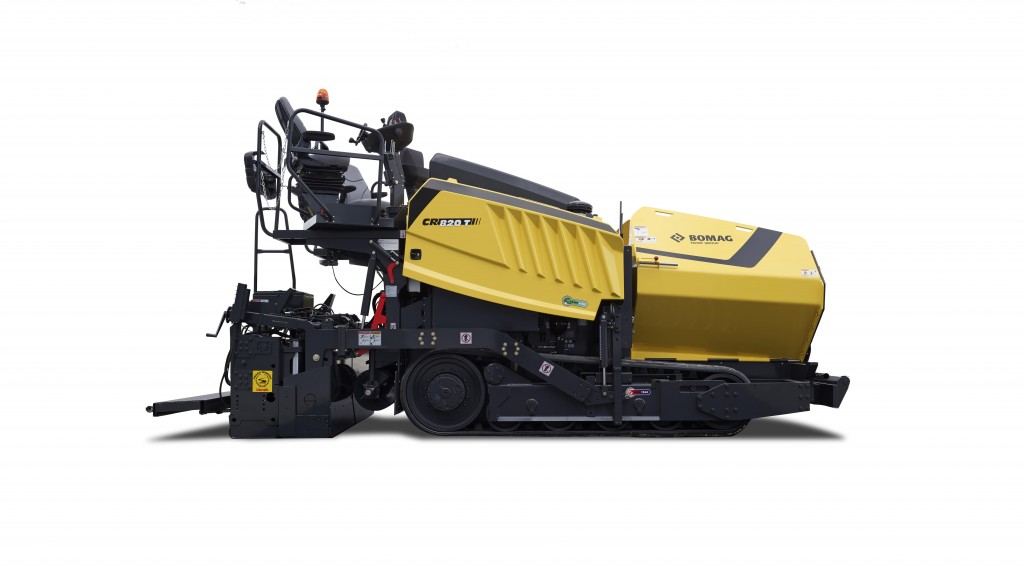 The new BOMAG CR 820 Series of 8-foot (2.4-m) pavers feature a new operator's platform, new controls and improved visibility for greater efficiency on the asphalt roadbuilding jobsite.

Delivering all the power, versatility and heavy-duty design as previous paver models, a 160-hp (119 kW) diesel engine meets stringent Tier 4 Final (Stage V) emissions standards and offers ample reserve to efficiently power all paver functions plus push fully loaded trucks up steep grades. The paver's large, 10-ton (9.1 tonne) hopper capacity offers more time between truck exchanges when paving parking lots, pavement overlays, development streets, county highways and interstate shoulders.
Both the rubber track and tire models, the CR 820 T and CR 820 W respectively, are built with significant upgrades to the operator's platform, which improve visibility and the operator experience. New dual swing-out seat and consoles provide improved visibility from both the left- and right-hand sides of the paver. BOMAG's exclusive SIDEVIEW swivels the seat and console outward at four differing angles to deliver unobstructed views to the sides of the paver and the screed end gates. The platform floor's open-grate design affords the operator direct-line sight of the screed spreading augers.
A new large multifunction color screen display at each console provides easy viewing of critical operating functions, gauges, parameters and fault messages for quick troubleshooting at the jobsite to improve serviceability and paver uptime. New blade-type toggle switches, each controlling a single paver function, improve switch reliability and provide fast, easy replacement anywhere and anytime.
A new sound-insulated composite engine hood delivers quieter paving to improve operator comfort, while its sloped design provides a clear view into the hopper from the operator's seat. Hopper wings are securely held in the up position with manual locks, improving safety while servicing the machine.
The CR 820 Series boasts Three-Point Suspension to float the paver over subbase irregularities and maintain preset screed slope and grade, delivering higher mat smoothness over commercial pavers with a fixed rear suspension. Raising and lowering the rear of the paver with the exclusive Frame Raise System allows the operator to fine-tune the head of material at the augers to improve mat quality. Smartrac automatically maintains proper track tension at all times to significantly increase track life and decrease downtime.
The field-proven Stretch 16 hydraulically extendible screed offers infinitely variable paving widths from 8 to 16 feet (2.4-4.9 m) and a maximum paving depth of 12 inches (305 mm). Quick-connecting extension kits deliver a maximum paving width reaching 20 feet (6.1 m). The screed's new automated screed lock keeps the screed securely in a raised position for transport, maintenance and storage.
Related Articles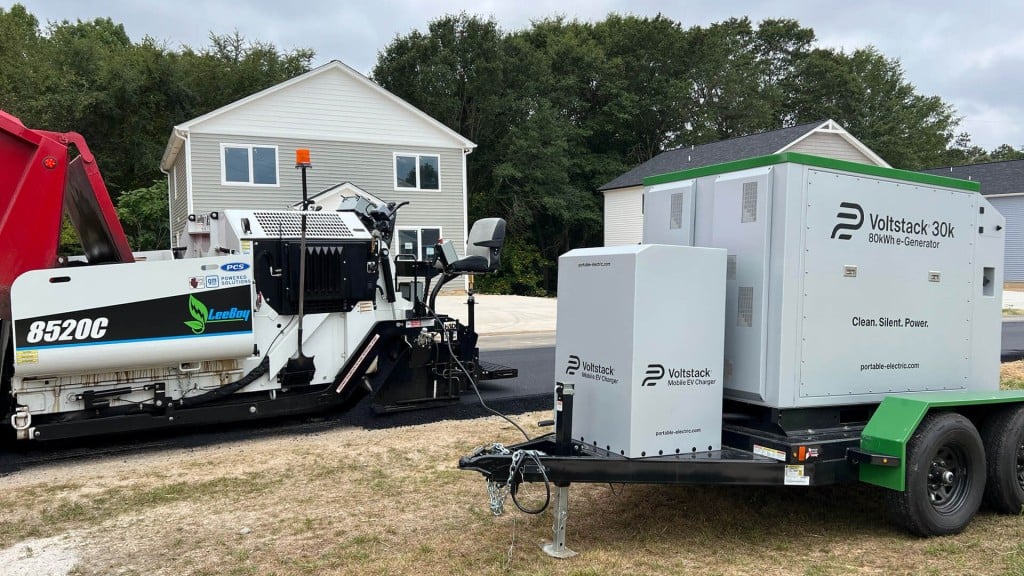 How LeeBoy and Portable Electric are advancing electrification in asphalt paving