How to use telematics to maintain a MEWP fleet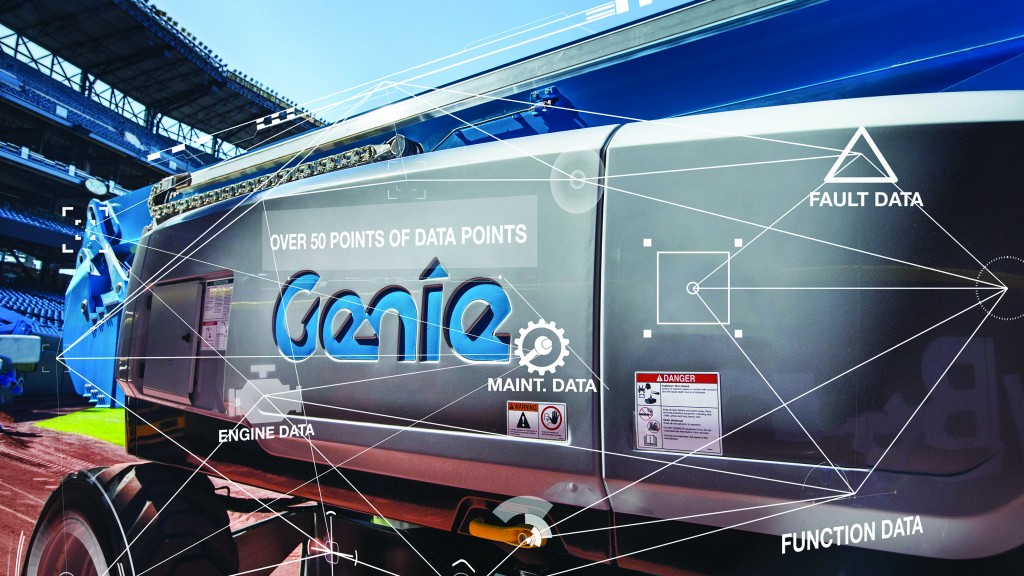 No matter what size of mobile elevating work platform (MEWP) fleet a rental store has – from 10 to 10,000 machines – equipment management is something owners do every day. Controlling the cost of a MEWP rental fleet is important to be a profitable rental company, but where to begin?
A majority of fleet management decisions are dictated by recommended maintenance scheduling or responding to equipment that had been taken out of service due to damage or breakdown. These scenarios represent an expense to the business which have an impact on overall profitability and return-on-investment of the machine.

One of the best ways to control costs is to look for ways to reduce the time and effort it takes to perform service and repair work.

To do this, rental store owners need to have greater transparency into proactively managing a MEWP fleet to minimize downtime and maximize uptime.

Understanding service and repair costs
Whether in the shop or the field, when a MEWP is being serviced or repaired it costs an equipment owner money in two areas – labour expenses and lost rental revenue. Service and repair labour is one of the highest fleet expenses for rental companies behind initial equipment acquisition costs. Let's take a look at why service and repair can be so costly.

A machine's repair process typically involves these steps:
• Identify the issue
• Identify what parts are needed
• Order parts (if you don't have what you need on hand)
• Complete the repair

Today, understanding a basic equipment issue can often take hours because the machine is located a significant distance from the rental yard. Every hour a machine is being worked on is one hour of lost revenue.

When looking at a machine's service and repair from that perspective, downtime costs a rental business big time. Improving a service team's efficiency can have a dramatic effect on the company's bottom line.

One way to reduce costs associated with service and repair, and improve a service team's efficiency, is to utilize new technologies. Rental stores are operating their businesses faster and more efficiently than ever before, constantly looking for ways to add value and drive business growth.

Today, technology has evolved to help rental stores understand the information their machines are providing, enabling them to manage their businesses more efficiently.

Technology as a solution
Driving today's machine technology changes is the need to increase productivity, as well as increase fleet utilization and management - from knowing how equipment is performing or how often a machine is being utilized, to where each unit is or when it is ready for maintenance. Machine data can provide a lot of insight to a rental business, enabling fleet owners to gather, read and understand the machine data their MEWPs are providing. One technological advance that is opening up new opportunities for rental businesses is the use of telematics.

From basic location tracking to more sophisticated equipment monitoring, telematics is a tool that fleet owners can use to manage their equipment fleet. And, it's more than just a GPS; the benefits of today's telematics systems includes machine maintenance implications.

For example, telematics can help with remote troubleshooting equipment issues in the field. What this means is if a MEWP operator has a problem with a machine in the field, rental stores can potentially identify the issue as well as any parts required before sending a technician out, which saves time and money.

Utilizing telematics, rental stores can know:
• When was the last scheduled maintenance? Is it due for another?
• How many hours are on the machine?
• How long is the machine being used per day?
• How many hours has the engine run on this particular rental?

Knowing the answers to these questions means that telematics will change the way the machines are serviced. Telematics can also help rental stores schedule preventive maintenance needs, based on tracking hours remotely, which can translate to big savings because customers can proactively perform these tasks, even during a long-term rental.
Telematics today
Today's telematics program offers "descriptive" data, allowing rental companies to know what's going on with the machine. When a key user at the rental house sees a critical fault code, for example, they can analyze the need and contact the customer to proactively discuss a resolution, helping to maximize machine uptime on the job.

Think about it this way – descriptive data answers today's question: "What is happening?"
• Hours
• Location
• Machine idle time
• Faults

From a rental company standpoint, a major challenge in the industry today is that there aren't enough service technicians. Telematics can help alleviate this challenge. For instance, if telematics can save one service call per week for a rental company, that's worth a lot.
The future of data
Over time, data from telematics can be leveraged on a larger scale and used for "predictive" and "prescriptive" activities, such as predicting failures in the field based on how the equipment is actually being used and proactively prescribing maintenance and service.

To understand this, predictive data answers tomorrow's question: "What will happen?"
• Predict failures before they occur
• An example would be predicting battery or charger failure for replacement before actual downtime occurs

And, prescriptive data answers the question: "What do I need to do?"
• Recommend action to be taken
• An example would be knowing that the machine needs to be serviced now because of the way it's being used, and then schedule to perform maintenance on another machine of the same type later because of its usage pattern

Telematics can play a vital role in effectively putting rental stores in the position to proactively manage a machine's uptime – scheduling maintenance when it is needed, based on usage and not the calendar. Telematics is an opportunity to add value to rental store owners by increasing their fleet's uptime, allowing them to grow their revenue or reduce their overall costs to maintain the product. This is why a telematics program should focus providing information that allows equipment owners to take action, enabling them to not only react to what is currently going on with their equipment and even proactively manage what is happening with their fleet.

Christine Zeznick is Genie's director of Product and Business Development – Telematics, Terex AWP
Related Articles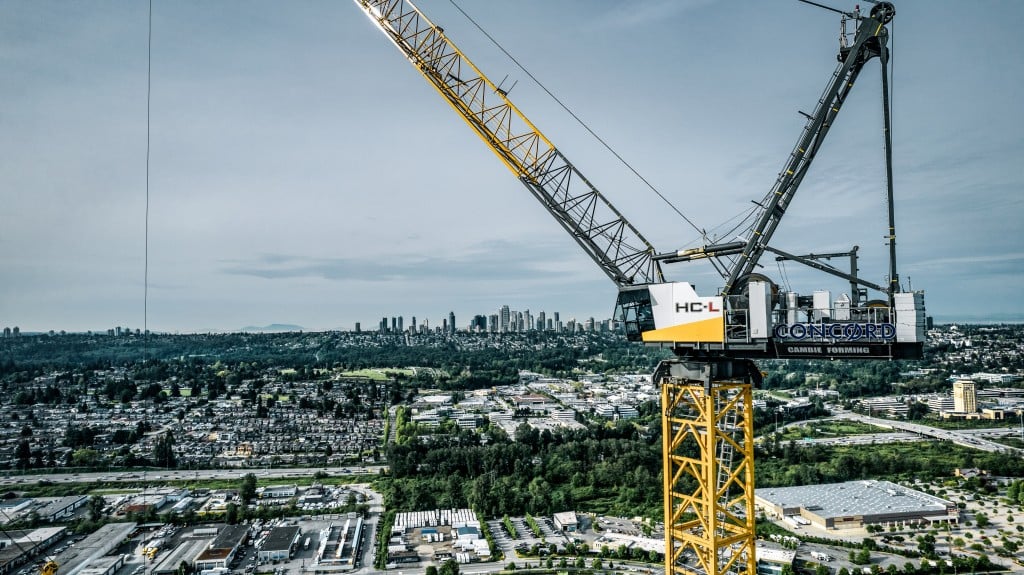 Cambie Forming to build 56-storey Burnaby residential building using newly bought Liebherr tower crane