Atlas Copco's largest generator is designed for demanding jobsites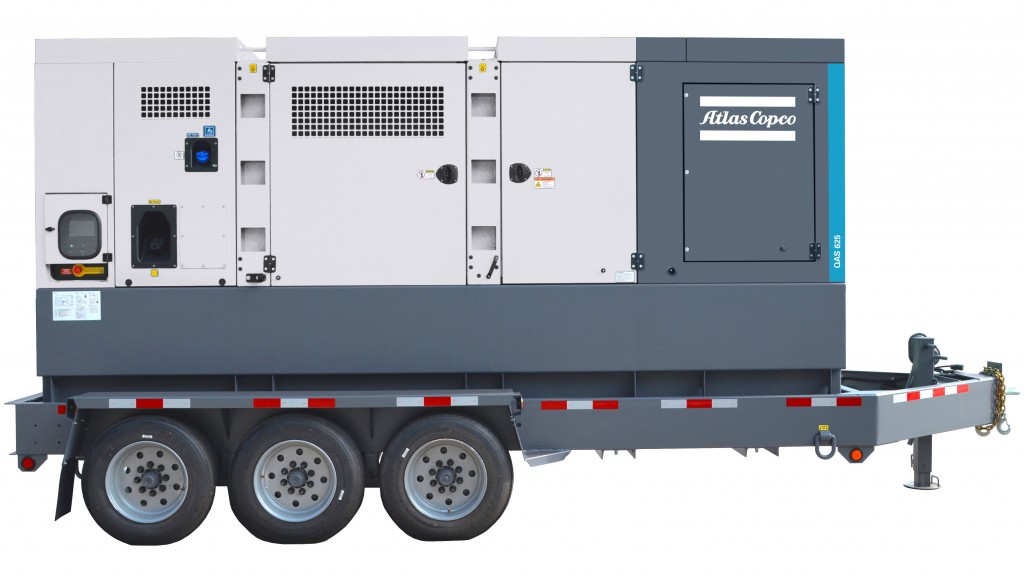 Atlas Copco Power Technique's QAS 625 is the newest and largest mobile generator in its lineup. With a power rating of 625 kVA/500 kW prime power, the fuel-efficient unit is compact, lightweight and ideal for a wide range of applications from construction to mining, disaster recovery, general rental and more.
Equipped with a Volvo Penta 16.1-litre, 6-cylinder Tier 4 Final diesel engine, the QAS 625 runs at 724 hp. The highly reliable and durable Volvo engine features an SCR exhaust aftertreatment system, simplifying the cost of ownership and maintenance. The unit requires less than two hours of service for every 500-hour service interval.
A great solution to the most demanding jobsites, the motor starting capability is outstanding thanks to the AREP alternator excitation system. This provides 300 percent overcurrent starting capabilities coupled to the engine's capacity to stand a 100 percent load step.
"The QAS 625 is built with the same characteristics of the QAS line, which is built with the end user in mind," said Angel Nieto, product manager for generators and light towers at Atlas Copco Power Technique. "Transport, maintenance and operation are simple and efficient. For applications requiring generators running in parallel, our Power Management System (PMS) optimizes the load level on every generator, which makes it more fuel efficient and expands the generator's life."
Standard external fuel tank connections and dual fuel filters provide the ability to run extended periods without interruption in service. The internal 700-gallon fuel tank runs 27 hours. Camlocks and a battery charger also come standard, providing best in class performance for any rental application.
For further ease of use, a voltage selector switch provides simple voltage changes within seconds, eliminating time-consuming busbar voltage switching.
Wire routing in QAS cubicles is neat, clean and service friendly and allows for easy access through large access doors and panels. An environmentally friendly spillage-free frame is standard across the QAS generator range. Additionally, the canopy is also corrosion-resistant and has a unique foam and layering system inside the doors that ensures water-tightness and improved sound attenuation.
The QAS 625 generator can be linked up to 32 generators in parallel with a new state-of-the-art PMS parallel controller that includes a unique touchscreen display. The PMS controller manages the quantity of generators running in parallel with load demand, starting and stopping units in line with increases or decreases in load.
Related Articles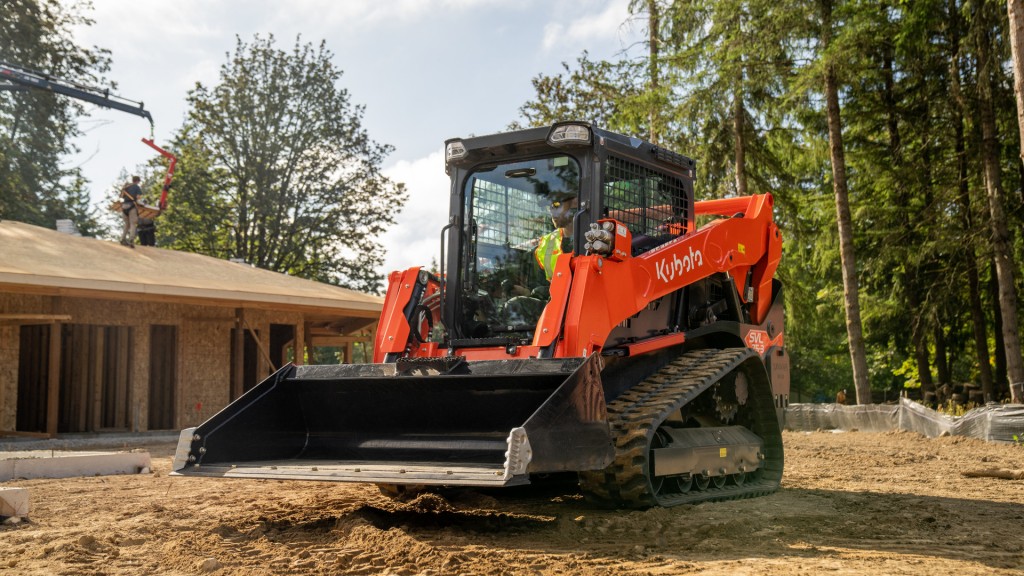 New hydraulic system and added technology updates for Kubota compact track loader