Low-profile Ditch Witch HX30G brings high power to vacuum excavation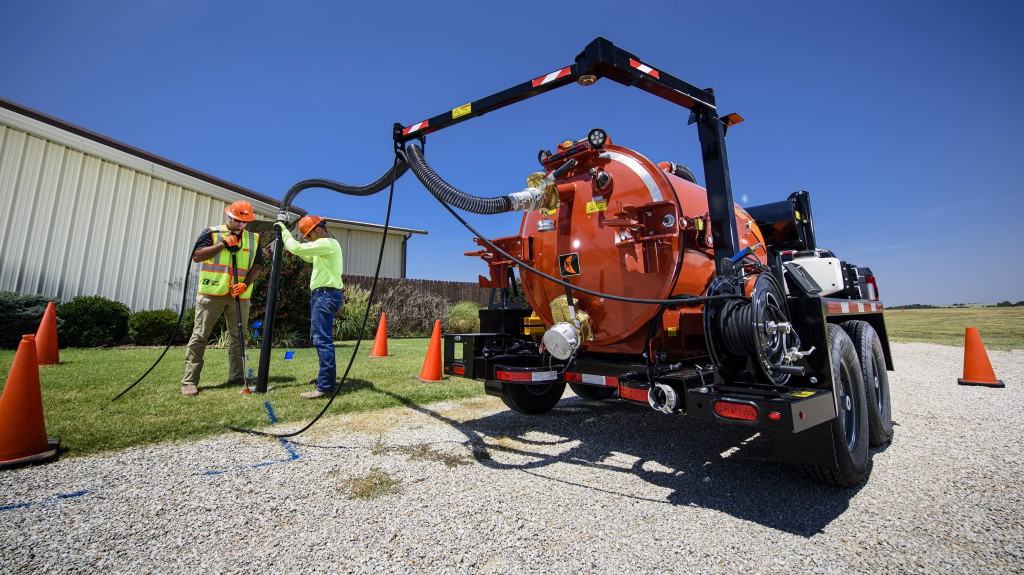 Contractors are often constricted by tight budgets and changing regulations. So, contractors can now turn to the new Ditch Witch HX30G vacuum excavator as an economical, yet powerful option on urban and residential jobsites.
Built to maintain power and productivity without breaking the bank, the HX30G boasts high-profile power in a low-profile design that eases navigation in congested and height-restricted urban areas.
The HX30G is powered by a 31-hp Vanguard gas engine for optimal suction power and features a 542-cfm blower, 3000 psi-water pressure and 4.2-gpm water flow to help increase productivity on the job.
An optional jib boom provides the widest range of motion in the industry and the HX30G comes with a hose restraint to keep the hose from jumping during operation. It also is equipped with a hose storage system that allows the hose to be stored and straight inside the unit frame when it isn't needed - a customer-driven enhancement.
Maintaining versatility, the HX30G can be equipped with a choice of a 500-gallon tank or 800-gallon tank, and a variety of trailer configurations - including the new Ditch Witch VT9 trailer
Company info
Related products
More from Earthmoving
A bottleneck of haulers waiting to be loaded is inefficient. Idle machines burn unnecessary fuel, increase maintenance costs and decrease resale values when you're ready to trade them in.
When you pair the new Volvo EC950F crawler excavator and A60H articulated hauler, you can load trucks faster. The EC950F can utilize a 10-yard bucket to fill a 60-ton capacity A60H in only four passes — reducing passes lowers fuel consumption and drastically speeds up cycle times to keep your haulers moving. See how the massive EC950F and A60H improve cycle times and more to boost your profitability.