Four new straight boom MEWPs introduced by Manitou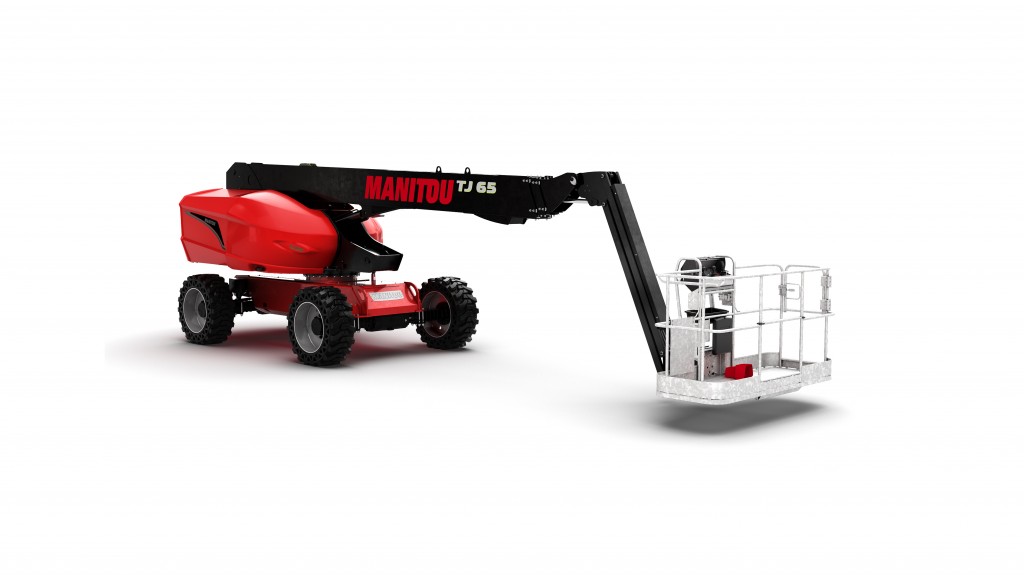 Manitou is now offering four straight boom Mobile Elevating Work Platforms (MEWPs) in North America—the Manitou TJ 65, TJ 65+, TJ 80+ and TJ 85. Top features of these new models include smooth platform operation, three steering modes and the ability to make four simultaneous movements.
"These new TJ models are engineered with the customer in mind, incorporating new innovative features in safety and performance," said Mike Sover, product line manager for MEWPs, Manitou Group. "Our MEWPs lead the industry in Europe, providing maximum productivity and smooth operation. Operators can quickly make multiple movements at the same time, from changing the platform direction to lifting the boom and rotating the machine."
After over 25 years of proven success in the European MEWP market, Manitou recently made some major announcements about the product line. Just last year, MEWPs were launched in North America with five articulating models, ranging from 33 to 49 feet high, both electric and diesel powered. Manitou also invested in a new manufacturing facility in Candé, France in order to support the demand. Machine production at the new facility is scheduled to begin in 2021. The new straight boom offering in North America is the latest announcement from Manitou, as the company continues to penetrate the United States and Canadian markets.
The new Manitou straight boom models for the North American market range in platform lift height from 64 ft. 9 in. to 84 ft. 6 in. The Manitou TJ 65+ and TJ 80+ come standard with a larger platform that measures 7 ft. 7 in. by 2 ft. 11 in. and is designed to comfortably hold three people, allowing up to 900 pounds capacity unrestricted. All four models are powered by a Kubota 49.6 hp diesel engine and have a front oscillating axle for additional driving power on any terrain.
Manitou's straight boom MEWPs have many features that contribute to smooth and safe operation. These include proportionate hydraulic movements, constant rotational control that adjusts according on the boom extension, and 360 degree continuous rotation. In addition, the operator can select to drive in 4-wheel, 2-wheel or crab steering modes.
Due to extensive experience in Europe, Manitou has been ahead of curve for implementing the new ANSI A92 standards in North America. All Manitou MEWP models, including the new straight boom machines, are manufactured with the new safety requirements and do not need to be retrofitted. This includes load and tilt sensing, a swing door on the basket and Tier IV engines.
Machine maintenance is simplified with a self-diagnostic panel at ground level to quickly detect fault codes. Manitou's EasyMANAGER telematics system also gives the ability to manage the unit's location, maintenance cycles and service warnings.
These machines are fully supported and available at Manitou dealerships across the United States and Canada.
Related Articles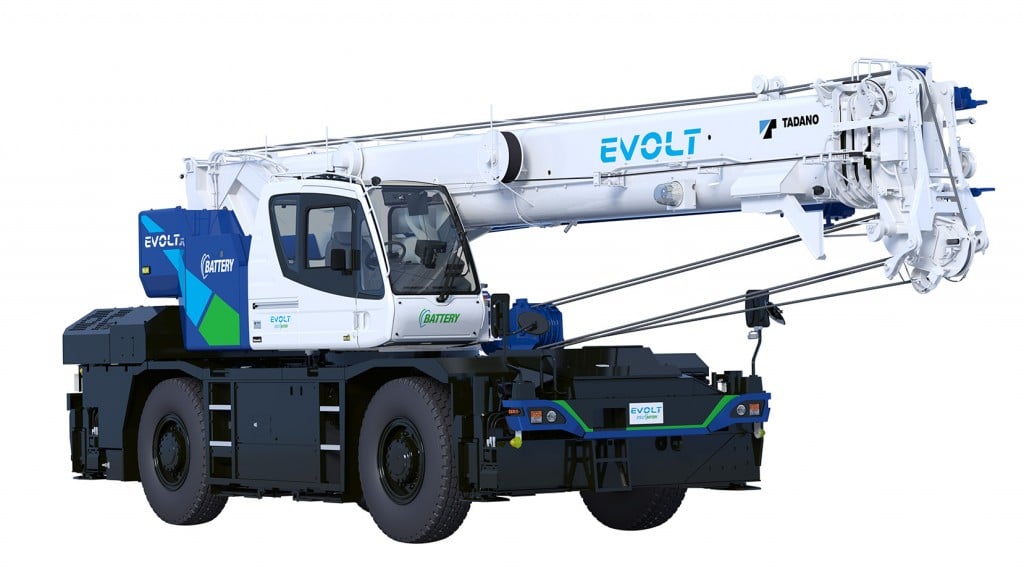 (VIDEO) Fully electrified rough-terrain crane from Tadano enters Japanese market