Hyundai adds new product specialist/sales trainer for American operations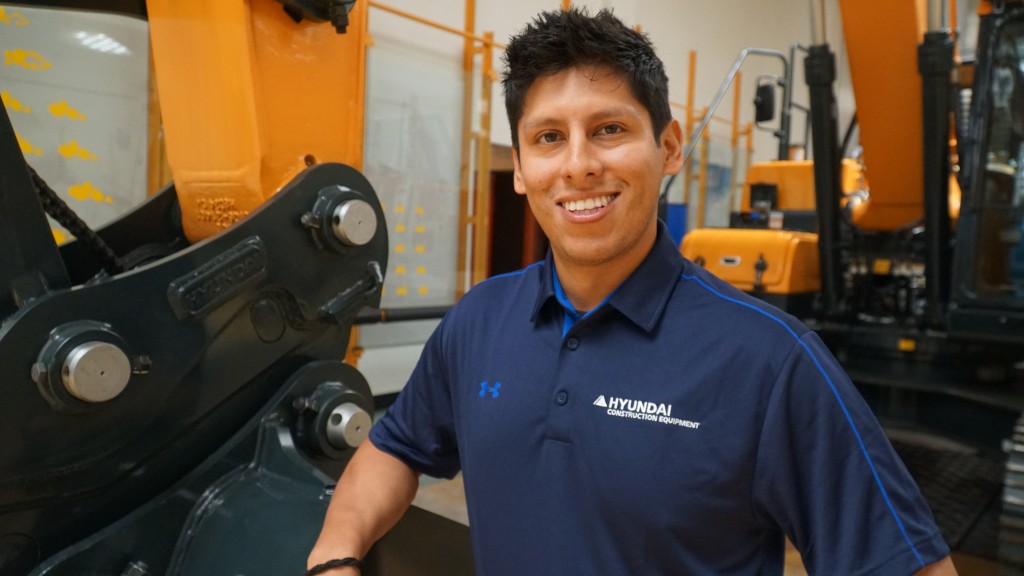 Hyundai Construction Equipment Americas, Inc., announces the addition of Rodolfo "Tito" Sosa to the Marketing team. Tito will be responsible for assisting Hyundai dealers across North America as a Product Specialist/Sales Trainer and will work closely with Chad Parker in the Product Training Team.
Tito comes to Hyundai Construction Equipment with more than six years of business, marketing, and sales experience in the industry. Tito is from Appleton, Wisconsin, and has a Bachelor's degree in International Business from Lakeland University and enjoys watching the Green Bay Packers win, fishing, and keeping informed on current events in his spare time.
"Tito is confident, passionate, and conducts himself at the most professional level. I feel certain Tito will be a great asset for the company as well as all Hyundai dealers." said Stan Park, HCEA Vice President of Distribution & Marketing.
More from Industry News
A bottleneck of haulers waiting to be loaded is inefficient. Idle machines burn unnecessary fuel, increase maintenance costs and decrease resale values when you're ready to trade them in.
When you pair the new Volvo EC950F crawler excavator and A60H articulated hauler, you can load trucks faster. The EC950F can utilize a 10-yard bucket to fill a 60-ton capacity A60H in only four passes — reducing passes lowers fuel consumption and drastically speeds up cycle times to keep your haulers moving. See how the massive EC950F and A60H improve cycle times and more to boost your profitability.