Ditch Witch ride-on trencher designed to meet urban challenges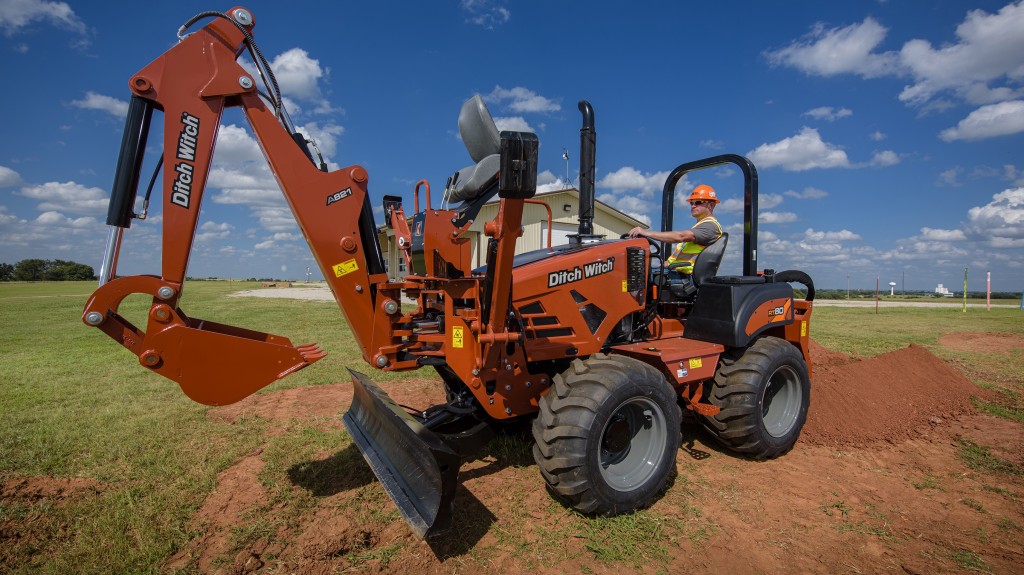 Dealing with constricting spaces and challenging environments is all too common in the urban underground construction business. With these challenges in mind, the Ditch Witch organization released an updated version of their RT80 ride-on trencher, a versatile asset in boosting productivity on urban construction jobs.
The RT80 trencher features a compact design that makes it ideal for heavy-duty trenching, vibratory plowing and microtrenching in confined urban and residential areas, where larger machines can't maneuver as freely. The machine is also built to adapt with a modular design that allows tires and tracks to be easily interchanged in the field – keeping work going smoothly.
The RT80 trencher is equipped with a 74.5-hp Deutz, Tier 4 diesel engine, a static load rating of 35,407 pounds and a wide-axle rating of 39,000 pounds. It's also built for efficiency with a three-speed, shift-on-the-fly ground drive system that allows operators to set the correct range without stopping work.