JLG celebrates 50th anniversary by recognizing "Crews Across America"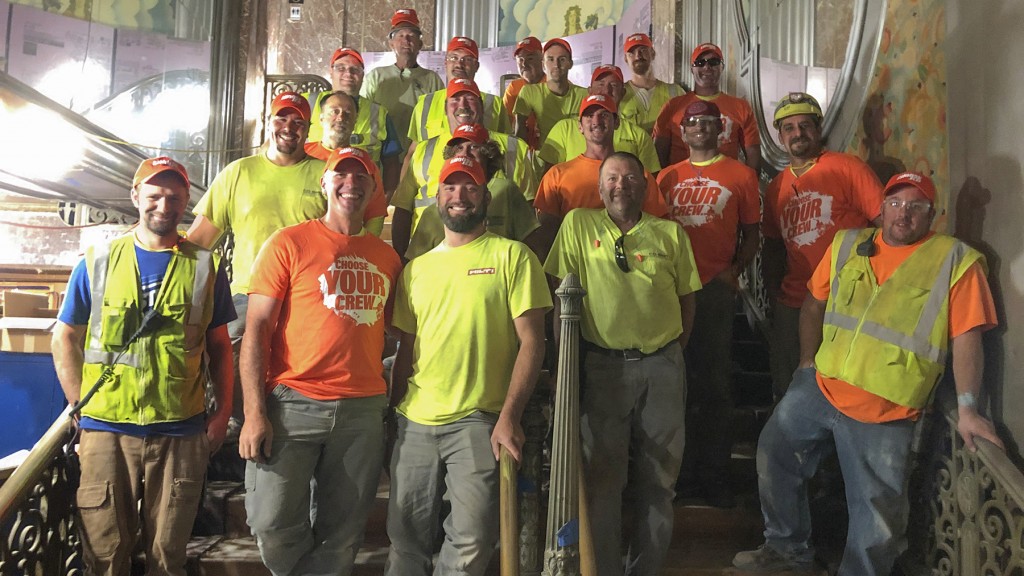 JLG Industries, Inc. recently honored C.D. Smith Construction, Inc. as a winner in the JLG "Crews Across America" sweepstakes. The Milwaukee-based construction company is one of several businesses being honoured this year as JLG celebrates its 50th anniversary.
Founded in 1936, C.D. Smith is considered one of the Midwest's strongest construction firms. JLG visited the company on the jobsite of one of Milwaukee's most prestigious renovation projects – the restoration of the Milwaukee Symphony Orchestra's Grand Theatre. The approximately $90 million renovation is slated for completion in fall of 2020.
"This is a great honour for the hard-working crew at C.D. Smith," said Joel Schrage, safety superintendent, C.D. Smith. "JLG understands the importance of operator safety in the field and this recognition helps shine a spotlight on the workers behind its equipment."
The visit included a tour of the theatre and surrounding construction site where several JLG boom lifts were in operation. The C.D. Smith crew received a congratulatory luncheon and JLG giveaways. During the event, JLG also reinforced the importance of ongoing training, in addition to reviewing impending updates to ANSI standards.
"Having the opportunity to tour this magnificent 'work in progress' at the symphony jobsite was both exciting and educational," said Jennifer Stiansen, director of marketing, JLG. "Celebrating the Crews Across America winners on their turf gives us a first-hand look at the impact JLG equipment has in the field."
Two crews are being selected monthly through December, for a total of 24 winners. All members selected for recognition will receive JLG-branded gifts, with one winning crew each month receiving an onsite catered lunch hosted by JLG team members. Additionally, winners will be recognized through JLG's social media channels, where their stories can be tracked by following #CrewsAcrossAmerica.
Nominations for "Crews Across America" can be entered online at www.choosejlg.com. The site features details for entry and includes a "Crew Tracker" map to follow where crews are being recognized across the United States.