New aerials from Terex give more options for transmission work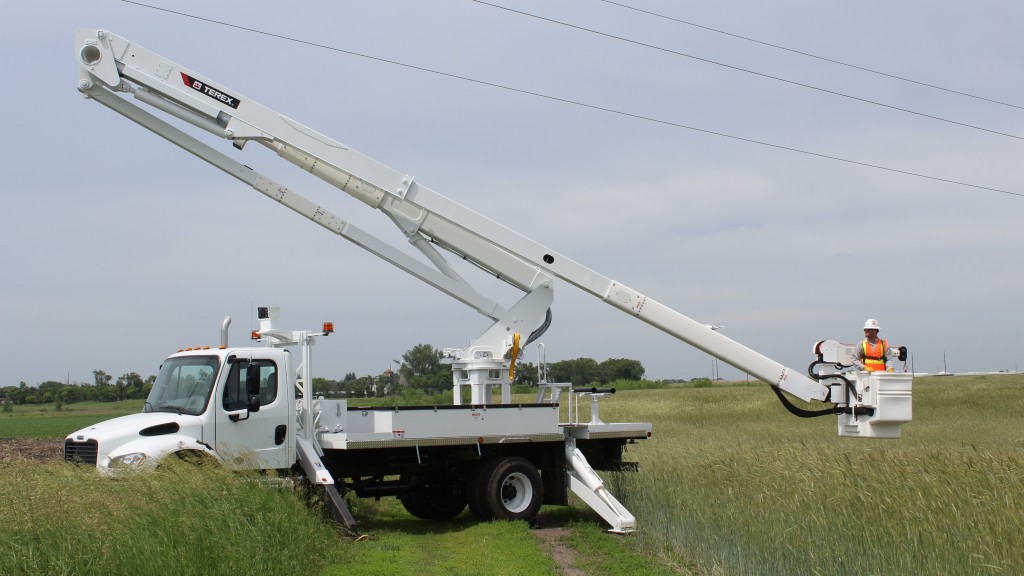 Terex Utilities launched three new telescopic and material handling aerial devices designed for transmission work at the 2019 International Construction & Utility Equipment Expo (ICUEE), Oct. 1-3, in Louisville, Ky. The TL Transmission Series has options for Category A or Category B dielectric rating, depending on the configuration.
The series includes the TL80, TL100, and TL80/112, which provide 80 ft., 100 ft., and 112 ft. working heights, respectively. All three models feature end-mounted two-person platforms with capacities up to 700 pounds. Self-leveling platforms rotate 180 degrees. The TL80 and TL80/112 are also available with an option of a side mounted platform having a jib capacity up to 2,000 lbs.
The new TL Transmission aerial devices were developed to have strong working ranges when compared to similar transmission aerials. "With variable capacity through the working envelope, the TL Series delivers optimum capacity in the work zone areas where you need it the most," said Dan Brenden, Director of Engineering. For example, the TL100 has more than 61 ft. of horizontal reach. It has a maximum material handling capacity of 1,000 lbs.
"The new TL aerial devices deliver more options for utility fleets performing transmission work. For example, the TL80 provides a smaller compact size on a standard chassis. Co-ops and others with small fleets need versatile equipment to support work on both distribution and some transmission applications," said Joe Caywood, Director of Marketing.
The TL aerial devices can typically be mounted on lower GVW chassis than traditional transmission units. "This affords fleet owners greater flexibility to aid in managing their budget," said Caywood. For example, the TL80 can be mounted on a 33,000 lbs. GVW, tandem axle chassis. "Not only is this less expensive to purchase than a tri-axle chassis, it also costs less to maintain over the life of the vehicle," he said.
Commonality of parts and reduced maintenance features additionally contribute to economical cost of ownership over the life of the equipment. Use of high grade, high yield strength steel in the upper and lower boom sections, provides rigid operation while reducing weight in the boom.
The TL80 uses the same cylinder for its lower and upper booms, as does the TL100. All three models feature the same leveling cylinders. In addition, the same part is used for the upper boom rest for the TL80 and TL100. For ease of maintenance, hydraulic fittings above the rotation bearing utilize o-ring face seals, and adjustable wear pads are easily accessible from outside the boom when adjustment is necessary.
Related Articles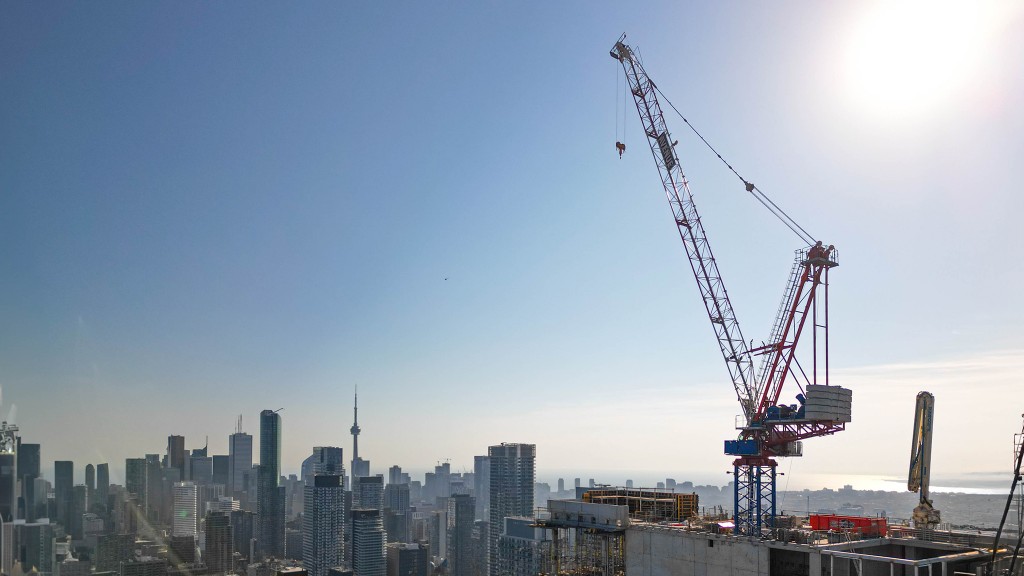 Tight squeeze in Toronto skyline is the right fit for Raimondi luffing jib crane