Wirtgen equipment works for Winvan Paving on a variety of jobs in southern B.C.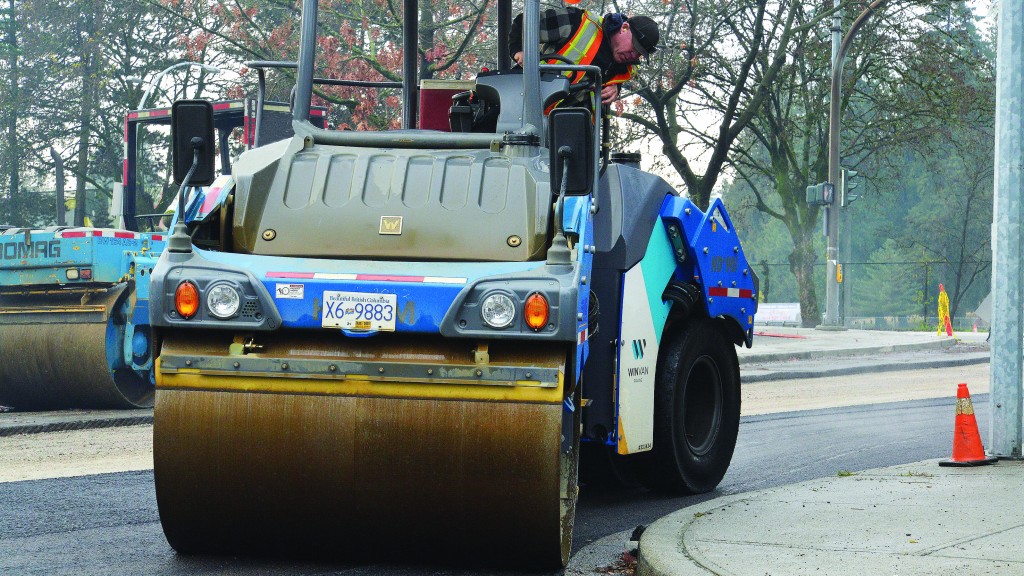 A British Columbia asphalt paving firm is growing by specializing in contract municipal work, with multiple small paving jobs per day and is using modern paving, compaction and milling equipment to expedite the process.
Winvan Paving, a division of Mainland Construction Materials, provides asphalt milling and profiling, asphalt paving, and asphalt or concrete extruded curbs. It also constructs concrete curb and gutters, concrete slabs, concrete or asphalt sidewalks and stamped and exposed architectural concrete.

Its site work capabilities include site prep for road works, including excavation, subgrade preparation, bulk fill, sub-base and base gravels, and utility installation, in addition to supply of construction materials at its depots or delivered.

"We do road construction, sidewalk, anything to do with paving, including parking lots," says Rick Rogers, construction equipment manager.

For this work Winvan relies on a fleet in which the newer equipment is composed of cold mills from Wirtgen, new and old asphalt pavers from Vögele, and split-drum combination rollers from Hamm.

Winvan Paving was started in 1971 and its name is a contraction of the city names Winnipeg and Vancouver, where the firm originally did business. It's headquartered in New Westminster, B.C., a city just to the east of Vancouver, where it has located a hot mix asphalt plant.

"We've been in existence for 54 years," Rogers says. "We will do concrete sidewalks and curbs and gutter placements, and then follow with asphalt pavement. Most of the concrete work is integrated with our road work. We follow behind them to place asphalt, working hand in hand, without having to call in a subcontractor."

Its plant produces about a quarter of a million metric tonnes of hot mix asphalt. Mainland Construction Materials also has two quarries near Abbotsford, B.C., where granite is processed for all types of construction materials including asphalt mixes.

Early on, Winvan did parking lots and subdivisions, and began paving high-level pavements in 1985. "We have the capability of doing that, and we have done some airfield work as well," Rogers says. "But it's not our main cup of tea. Instead we mobilize very quickly and do a lot of smaller jobs in one day."

Winvan subcontracted out its asphalt milling and in-place reclamation up to a decade ago, at which time it developed a milling fleet. "We couldn't get the subcontractors on the sites in a timely manner," Rogers says. "We were at their mercy."

But for some municipal seasonal contracts, if you don't have all the specified equipment, you are disqualified from bidding. "You really can't bid on them unless you have the whole construction fleet," says Giovanni Macera, paving superintendent. "They prequalify firms for jobs, and you have to have everything in-house or else you don't get the bid on the work."
Building the fleet
While local distributor SMS Equipment assists with equipment maintenance, most of it is done by Winvan forces.
"When we purchase a piece of equipment, it's dealt with through warranty packages, extended, or to the point when they expire," Rogers says. "But most of this work is done in-house. We have our own maintenance shop here, with 154 pieces of equipment we maintain."

Two are Wirtgen cold mills, recent acquisitions: a W 120 Fi – used for smaller cuts on a job, and for trenching – and a W 200i. These are substituting for much older machines that burn a lot of fuel. The two Wirtgen mills are the newest versions and have become the go-to mills for Winvan, except for the very largest cuts.

"When we started the milling division we bought a complete fleet, including skid steer loaders with grinder heads," Rogers says. "We found the Wirtgen W 200i burns 24 litres per hour, and the larger, older machine will burn 90 litres per hour."

Winvan became familiar with the Wirtgen brand not through the cold mills, but through its pavers, Rogers says. "I went down to Conexpo many years ago to look at pavers, as we had some older brands that were not in tune with the new technologies, and we were looking to replace them. We looked at a number of models, but only one brand had the kind of product support in Canada that we needed. Further, I'm not a big believer in pavers with steering wheels."

Winvan wound up looking at a 10-foot Vögele America Vision 5200-2i paver.

"We took a huge leap, as at that time we had five pavers of one line, and when you are flipping over a fleet you have to maintain consistency with operators who had been using this equipment over the years," Rogers says. "Still, we were getting quite long in the tooth with some of the equipment, and we had to get something new.

"It was a totally different paver," he adds. "We were used to toggle switches and non-computerized machines. There was a big learning curve, and a company representative stuck around for two weeks to make sure we knew it. So we got the hang of it. Now, as we acquire more equipment, training has become more of a refresher on the basics of the machine and its operation and maintenance."

From then on, Winvan has purchased Vögele pavers. Today it owns the two Vision 5200-2i pavers plus two newer Super 2000-3i pavers, a Super 700-2i paver, and an older Vision 5100-2i paver.
New technologies
Rogers credits support from distributor SMS Equipment and Wirtgen Group with keeping his pavers running, especially his aging models. "They talk of them and us very well," he says. "We still have the oldest one running in the 9,000-hour range now, and it's due to be replaced."

That will be good for Winvan as the technologies of the new pavers are far ahead of the older pavers they are replacing. "The new pavers lay a very good mat," Rogers says. "They are extremely fuel efficient, almost three times better than their competition, and that's a big deal for us.

"The ambient noise level off the machines is absolutely remarkable, incredible," he says. "When you compare it to one of our older machines it's just, it's unheard of, so to speak. You literally can talk alongside these pavers, whereas the old ones you'd have to yell. The operating systems are really good. By the way, I'm not a big believer in heated seats, but they've got heated seats!"

Winvan has three complete paving spreads that are run with a backup, so the firm actually has four spreads. "We'll move from job to job, with one crew doing three to four jobs in a day, whereas some of our competition will do one job during the day," says Rogers.

If paving resumes after a pause, mix located directly in front of the screed may cool to the point at which it can't be compacted as easily. When re-starting the paver, the operator must make sure the screed does not rise up as it would if it were set in "Screed Float" mode. Vögele's automatic Screed Freeze function suspends the "Screed Float" mode for a defined period of time and pressure is applied to the screed, which prevents the screed from floating up and humps from forming as paving resumes.

"We use that feature, and we use it another way," says Stefano Macera, paving foreman. "Sometimes we do parking lots, and instead of making a launch pad by hand, we lower the screed down, the operator fills material into the screed while he holds; and he lets the hold button go, it drops a little, and we move forward. It saves a lot of hand work. And the self-cleaning hopper is fantastic."

"The way the self-cleaning hoppers are designed is huge," Rogers says. "The way the hoppers are designed to flip up saves a lot of manual labour. It's also safety issue because you don't want anybody in between the truck and the paver. With older pavers the hoppers are square boxes, and someone would have to climb in and dig out the 'cold corners.'"

Unique combination rollers
For compaction, Winvan uses articulated combination rollers. Their unique configuration combines vibratory forces via a smooth split drum in front, with four pneumatic tires at rear to provide a kneading action.

Winvan has five Hamm HD+ 90i VT-S "combi" rollers. The firm also has two smaller Hamm HD 10 VT CompactLine combi rollers, with single smooth drum in front and four pneumatic tires in back.

"The combination rollers give us flexibility," Rogers says. "In this market we probably are unique as the only contractors who use combination rollers. The reason we go to split drums is that once you get a drum over 66 inches wide and you start turning a radius, you will start tearing the mat. We found that out years ago when we had two Hamm DV 6 rollers with split drums; we do a lot of work in cul-de-sacs, and on curved lines, and found the split drums keep the mat together."

Tearing of mat can occur because on tight radii the outer edge of the drum must travel faster than the inner edge, damaging the asphalt; the split drum halves turn at the different speeds and protect the mat. Alternatively, they can be locked.

"Asphalt paving is all about compaction nowadays, and Superpave mixes," Rogers says. "We're using highway class-size rollers for municipal work, and the variety within these combination rollers gives us flexibility.

"We can use them as a breakdown roller or a finish roller, that's the key," Rogers says. "If we want to use them for breakdown rolling, we will use the smooth steel drum first. If we want to do finish rolling, we go rubber tires first."

He says in addition to the compaction flexibility, the combination rollers help Winvan eliminate one piece of equipment in the paving train.
Tom Kuennen is a technical writer.

Related Articles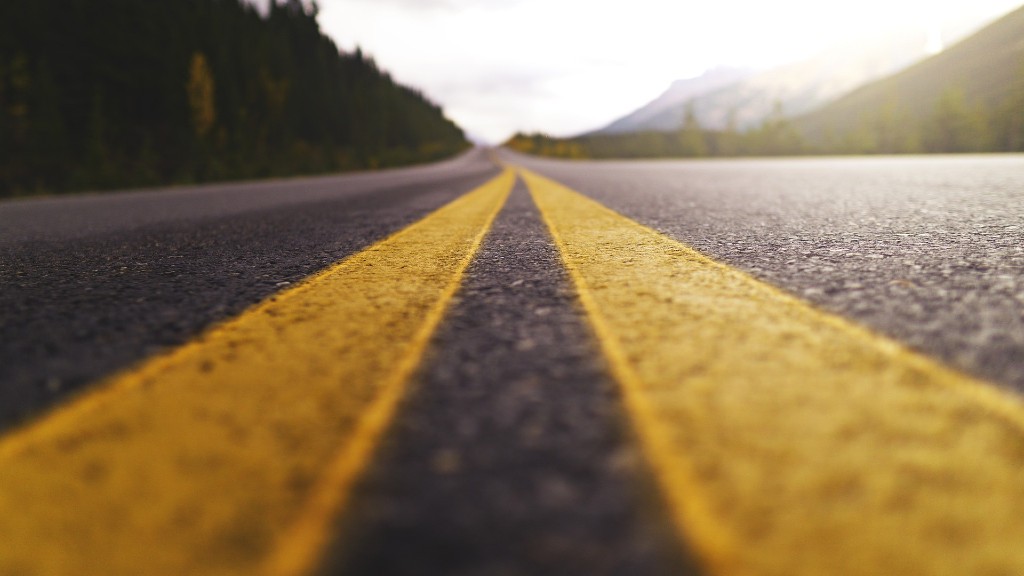 Volvo CE starts down a new road to achieve net zero carbon emission asphalt pavements