Ditch Witch's largest stand-on skid steer delivers 5,500 pounds of breakout force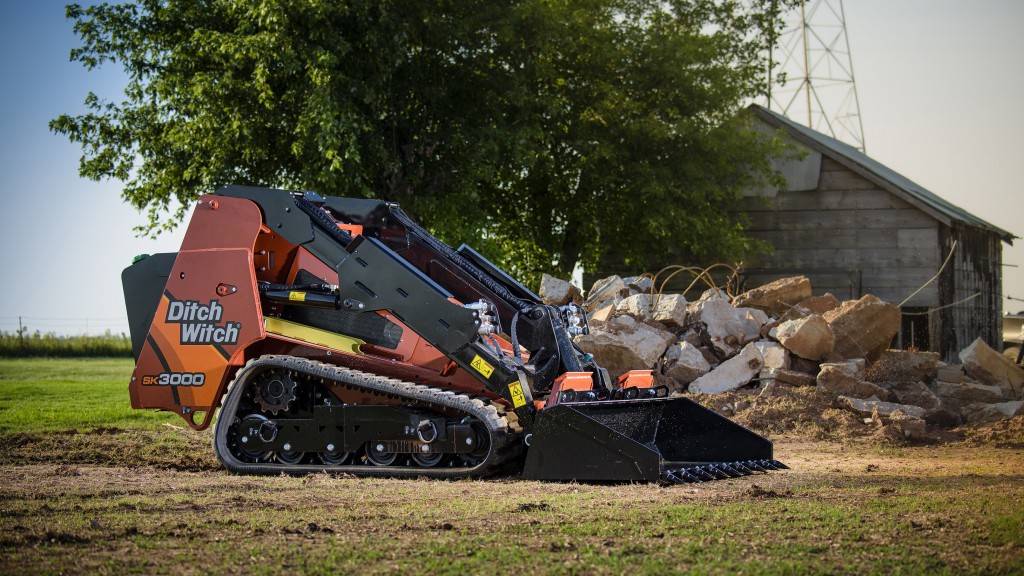 Hardscape, landscape and tree care operators looking to step outside the cab and gain a 360-degree view of the jobsite, without compromising power, can now turn to the Ditch Witch SK3000. The new Ditch Witch SK3000 full-sized stand-on skid steer is built with the power to complete a wide range of landscape, hardscape and tree-care projects typically reserved for traditional skid steers, but with the convenience of a stand-on machine.
As the largest and most powerful unit in the Ditch Witch family of stand-on skid steers, the SK3000 features an operating capacity of 3,100 pounds – 50 percent more than its closest competitor. The unit delivers 5,500 pounds of breakout force to help operators lift and move heavy loads with a bucket. It also directs up to 51 hp to the attachment – more than any other machine in its class – for efficient and productive use of hydraulic attachments.
The SK3000 offers the same superior comfort as the full line of Ditch Witch SK units, including an ergonomic operator station and advanced technology for enhanced operator functionality. With optional automatic ride control, the machine provides a smooth, comfortable ride with outstanding maneuverability and stability – even when transporting heavy loads across rough terrain.
Related Articles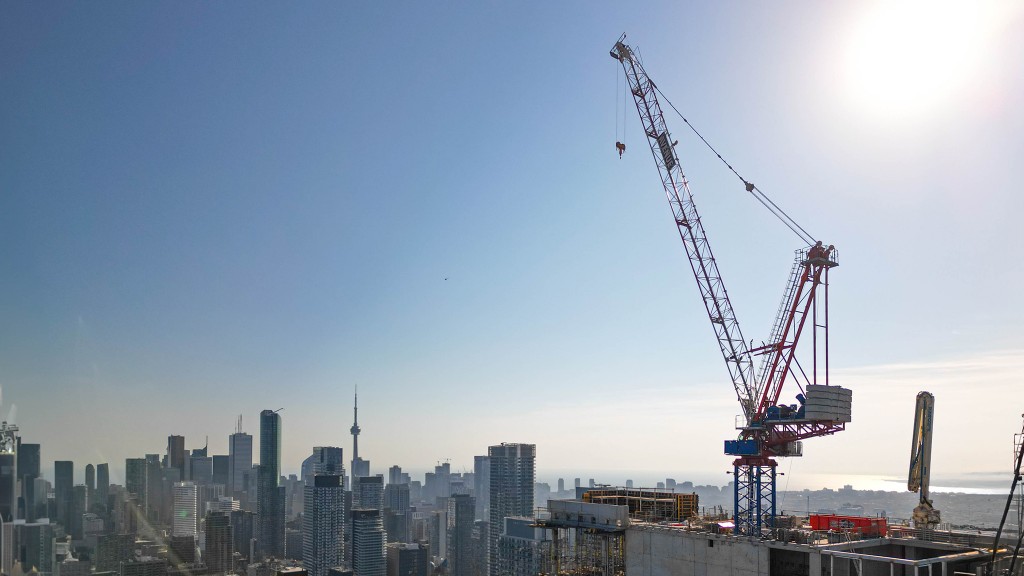 Tight squeeze in Toronto skyline is the right fit for Raimondi luffing jib crane