Xylem's new Godwin S Series smart pumps feature new generation of cloud-based Field Smart Technology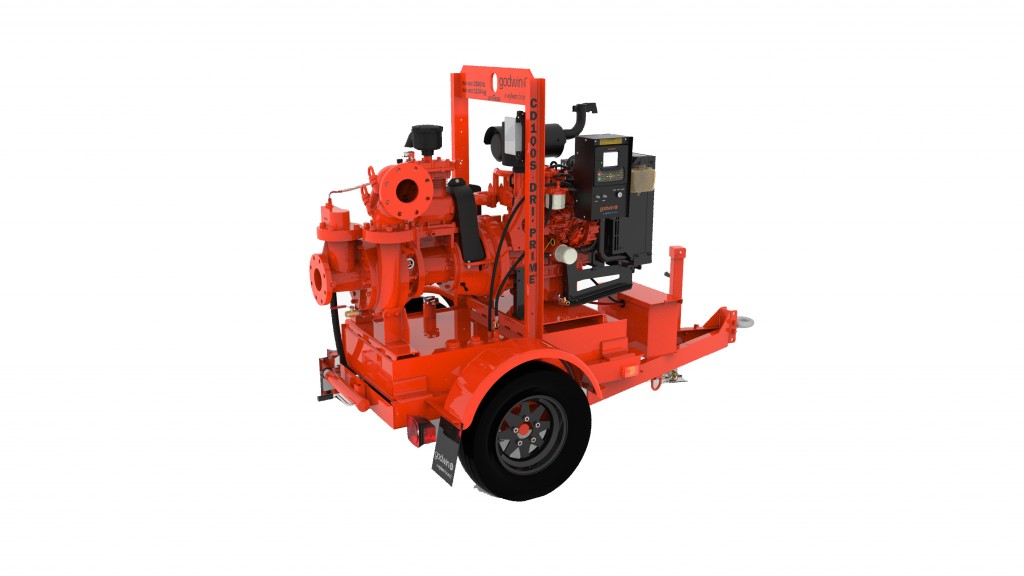 As digital technologies continue to produce powerful value for water managers and the communities they serve, global water technology company Xylem Inc has launched the new Godwin NC100S and CD100S Dri-Prime dewatering pumps, the third and fourth pumps in the Godwin S Series of smart pumps. Equipped with interchangeable, application-specific impellers and a new generation of cloud-based Field Smart Technology, these new 4-inch surface-mounted centrifugal pumps deliver enhanced levels of control and flexibility for the toughest dewatering applications. While each is ideal for the application described below, the pumps enable the operator to switch from a NC100S to a CD100S, and vice versa, due to the interchangeable impellers on both models, thereby providing a 'two in one' solution for each pump to increase the application range and removing the need to invest in multiple fleet models.
The Godwin CD100S is ideal for utility and construction applications, as well as emergency response dewatering. The CD impeller, generally used in construction dewatering applications, can be exchanged with a Flygt N-Technology self-cleaning, non-clog impeller, which delivers sustained hydraulic efficiency. This provides customers with the flexibility to tackle stringy, fibrous materials most commonly associated with modern wastewater applications, all with the same pump. The NC100S and CD100S models feature a redesigned pump-end, resulting in 20 percent greater pump uptime and 40 percent reduced service time. Both models also come equipped with a Final Tier 4 (FT4) engine, making them sustainable pump options as diesel particulate emissions are cut by 90 percent.
Commenting on the launch, Hunter Powell, Americas Godwin Product Manager with Xylem said, "The Godwin NC100S and CD100S Dri-Prime pumps are designed to be versatile, multi-purpose dewatering pumps, for use in the industry's most challenging construction, municipal, industrial, and emergency response applications. Due to these pumps' unique design and interchangeable impellers, the customer can now select a single versatile pump which can handle complex solids – from 1 7/8-inch solids to modern stringy waste - across a variety of applications.
"Digital technology is creating bold new possibilities to address the challenges of water affordability, scarcity and resilience and Xylem is committed to driving this digital transformation. The 4-inch surface-mounted dewatering pumps come equipped with our newest generation of Field Smart Technology (FST) which allows customers to monitor and control the pump remotely, at any time and from anywhere in the world. Field Smart Technology increases peace of mind, as the customer knows the exact location, status and condition of the pump, enabling proactive maintenance for increased uptime and reduced service time, and mitigating costly pump failures. Remote monitoring and control also supports more effective deployment of labor as it removes the need for on-site pump watch."
Xylem's Field Smart Technology (FST) comes as standard on all NC100S and CD100S pumps in North America. As Xylem's first-in-industry cloud-based telematics platform, FST enables the Internet of Things (IoT) across the entire Godwin S series. Using cellular, satellite and GPS technology, customers can track, monitor and control the pump in real-time from any smartphone, tablet or desktop computer. There is also an improved graphical user interface, providing greater choice to the customer when it comes to remote monitoring and control.
All Godwin S Series pumps come with a Final Tier 4 (FT4) engine to deliver a significant reduction in emissions, supporting a more sustainable operation. The pumps can be fitted with a double-walled skid base to further prevent against costly and environmentally hazardous liquid spills. Electric motors are also available upon request.
The Godwin NC100S pump in the Dri-Prime Backup System (DBS) configuration and new generation of Field Smart Technology (FST) was unveiled at the Water Environment Federation's Annual Technical Exhibition and Conference (WEFTEC) today (booth #1248, South Hall).
The new Godwin NC100S and CD100S are now available to purchase or rent in the Americas. For more information, visit the Godwin NC100S and CD100S product page here.
Company info
Related products
Related Articles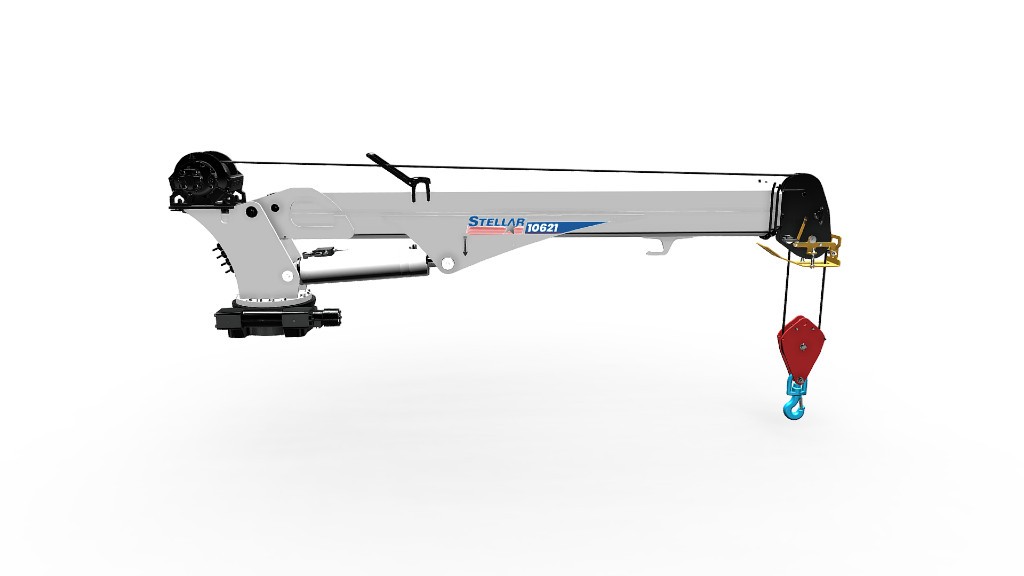 Six new Stellar telescopic service cranes feature redesigned booms and radio remote controls