Genie launches new machine lines to incorporate ANSI, CSA standards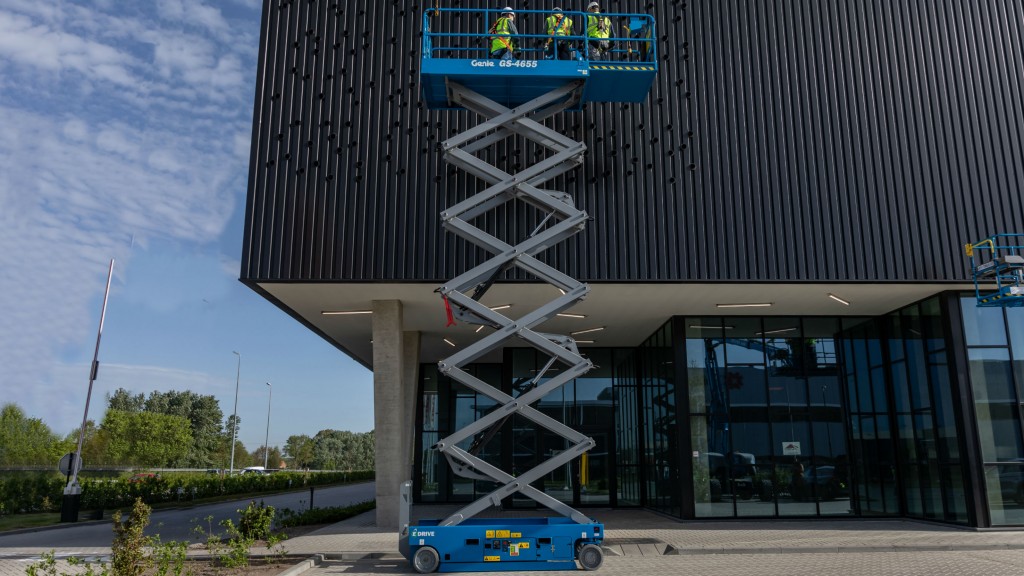 Changing safety standards around the world have resulted in the release of updated scissor lifts and booms from Genie. The updated machines are designed to meet ANSI and CSA standards by adding new load and terrain sensing, indoor and outdoor modes, and other features.
The new introductions include a series of global scissor lifts including the new GS-4655, which are intended to meet safety needs set out in ANSI and CSA standards while ensuring that users are able to be productive and rental owners can manage their fleets more efficiently.
"Changes to the North American standards will impact all types of mobile elevating work platforms (MEWPs) — commonly known as aerial work platforms or AWPs — that Genie manufactures, including all Genie GS slab scissor lifts," says Mike Flanagan, Genie Product Manager, Terex AWP. "The updated ANSI A92 and CSA B354 standards are based on an ISO standard, driving global standards commonality with European (EN 280) and other international standards. One global standard offering for Genie GS slab scissor lifts will boost operators' productivity, while limiting rental fleet complexity.
"Taking advantage of the North American MEWP standards changes, we had the opportunity to harmonize the Genie GS scissor lift family worldwide, offering a more consistent, productive machine that's simple to use and intuitive to operate, as well as has the flexibility and versatility to be used in a variety of indoor and outdoor applications," Flanagan adds. "Responding to feedback from customers around the world, the Genie scissor lift line now boasts the benefits of new commonalities in design, features, options and accessories across the full range, which simplifies the rental process and increases rental opportunities."
Load sense systems on these machines will alert operators that overloads are occurring and can shut the machine down if needed. On boom lifts, load sensing will determine when a machine can work at full extension and full rated capacity, or when it must work with a reduced capacity due to the load it carries.
Scissor lifts have been given a dual zone control, responding to European standards for wind rating by making all machines capable of working indoors at their full rated height and capacity or outside with a reduced working height.
Other features included in the updates include the removal of chain gates on the basket, replaced by swing gates; standard folding hand rails; toeboards on all entrances; and more.
Genie also released the HF series of boom lifts, equipped with high-flotation gear for job sites on sand, loose soil, and turf, among others; also introduced were the TraX booms, which are fitted with tracks for even more benefits on soft or delicate surfaces.
Watch for more details in the October issue of Heavy Equipment Guide.