Komatsu's latest hydraulic excavator boasts more horsepower, faster cycle times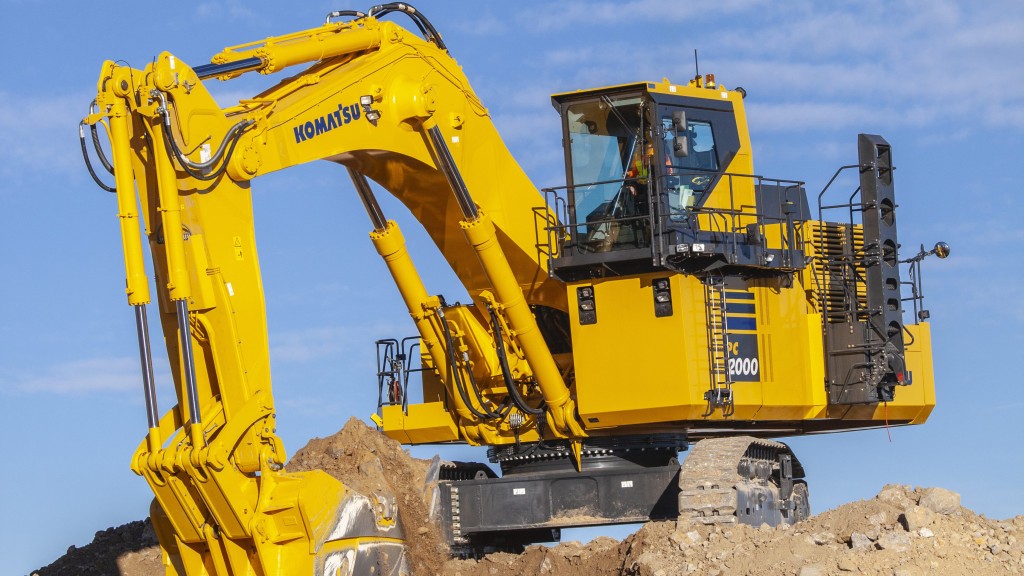 Komatsu America's PC2000-11 hydraulic excavator is equipped with an EPA Tier 4 Final certified engine. The PC2000-11 has more horsepower and a new engine-pump control for faster cycle times and improved multifunction performance.
"The PC2000-11 is designed to load 70- to 200-ton rigid frame haul trucks and is an excellent tool for stripping overburden, loading coal, and loading shot rock," said Robert Hussey, product marketing manager, Komatsu America. "The PC2000-11 has a simplified power module (cooling package, engine, PTO, and hydraulic pumps) which provides excellent accessibility to major components, low noise levels in the cab, and reduces labour hours when it comes time for planned overhaul."
KomVision, Komatsu's all-around machine monitoring system comes standard on the PC2000-11. To increase operator awareness of haul trucks and light vehicles entering and leaving the working area, the 7-camera system provides a full 360-degree bird's-eye view of the working area on a dedicated 10.4-inch touchscreen monitor.
Productivity and multifunction performance
The PC2000-11 offers improved multifunction performance, and a productivity increase up to 12 percent, and can therefore load more trucks per shift. The redesigned hydraulic system monitors work equipment loads and optimizes hydraulic flow based on operating conditions. The PC2000-11 is equipped with selectable working modes to tailor machine performance to application requirements, including the all new "Power Plus" mode. Increased engine power and new engine pump control logic give the PC2000-11 faster cycle times.
Durability
Customers can expect extended component life on the PC2000-11 thanks to thicker, stronger boom plates and castings; strengthened track and centre frames; larger diameter carrier rollers and improved hydraulic cylinder seals. The new seals on work equipment cylinders enable the PC2000-11 to withstand the most abrasive applications.
Other standard features of the new PC2000-11 include:
Tier 4 Final Certified Engine Technology
Komatsu's new U.S. EPA Tier 4 Final emission regulation-compliant SSA12V140E-7 engine has a net horsepower of 1,046hp (up from 956hp on the PC2000-8)
Dual Komatsu Diesel Particulate Filters (KDPF)
No Selective Catalytic Reduction (SCR) system, so does not require a Diesel Exhaust Fluid (DEF)
Auto Idle and Auto Idle Shutdown to help reduce fuel consumption
Accessibility and Operator Comfort

45-degree hydraulically actuated boarding ladder and secondary access ladder
Platforms and handrails aid service and maintenance
New, large capacity air conditioning system
Large cab with excellent visibility
Work Equipment and Hydraulics
New EPC valves optimize main valve spool control, increasing work equipment speed, especially during compound movement
New, stronger boom design for increased durability to complement the productivity enhancements
Heavy lift mode – 10 percent more boom lifting force
Company info
Related products
Related Articles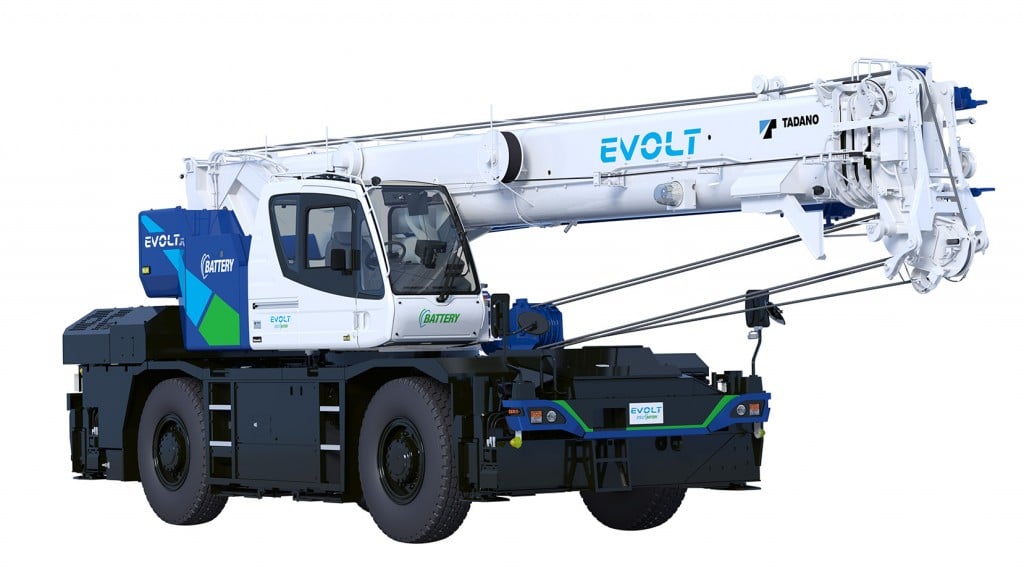 (VIDEO) Fully electrified rough-terrain crane from Tadano enters Japanese market