Multi-grabs and shears among range of Indeco attachments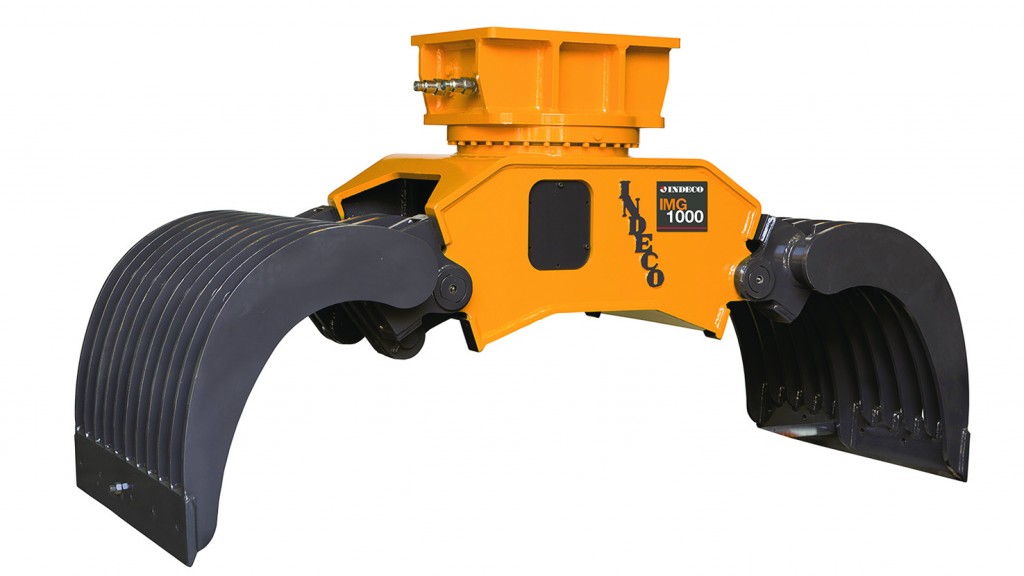 Indeco North America's IMG Series of Multi Grabs (grapples) are designed to meet the most demanding material handling, sorting, recycling and demolition requirements. Featuring five different models in a variety of sizes to accommodate all major excavator brands, the IMG Series now runs on the same hydraulic system as the carrier, a marked improvement over previous models.
Features of Indeco IMG Series Multi Grabs include: full 360-degree rotation; high pressure hydraulic cylinders for better gripping force and demolition performance; interchangeable and synchronized jaws to handle multiple applications; frame and jaws made of Hardox wear-resistant steel; end-of-stroke cushion and protective casing for cylinder; protection valves for hydraulic rotation and heat-treated pins.
Other available attachments from Indeco include ISS steel shears, IFP fixed and rotating pulverizers and an IMP Multiprocessor which allows for multiple jaw sets.