Connect Work Tools sorting grapples and pulverizers boast durable design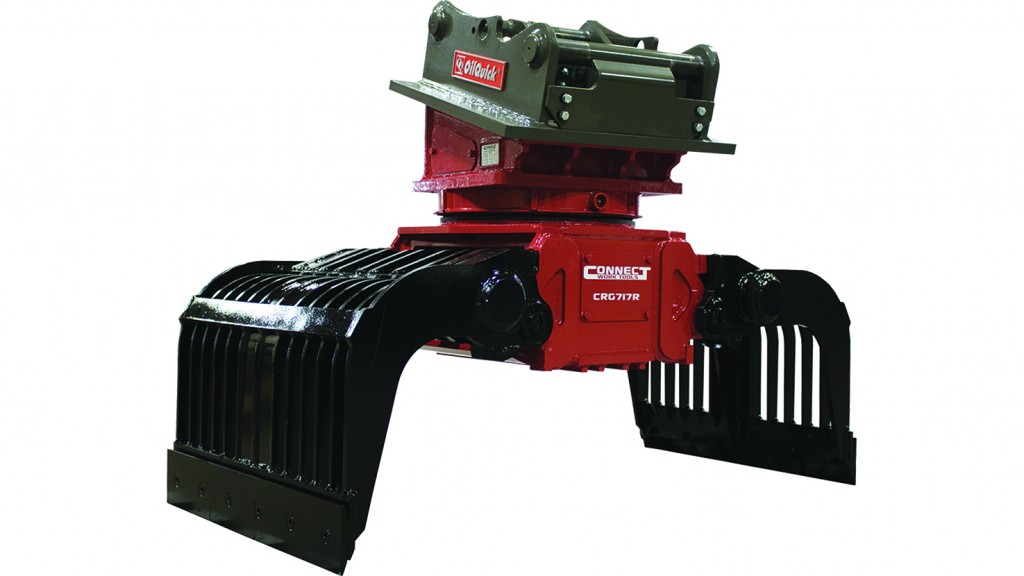 Connect Work Tools' CG Series Sorting Grapples are fully rotating, available in four models, and are ideal for industrial demolition and recycling. The durable design offers easy serviceability with 360-degree hydraulic rotation and bolt-on, reversible cutting edges.
Available Connect Work Tools pulverizers include four models, non-rotating and rotating, with an internal speed valve for faster cycle times. Key features include: one-piece changeable tooth plates made of Hardox steel and an available 360-degree hydraulic rotation kit for changing from non-rotating to rotating configurations.

Check out Heavy Equipment Guide's Annual Attachments Guide for 2019 in the April issue.