Deere expands forestry technology solutions to full-tree equipment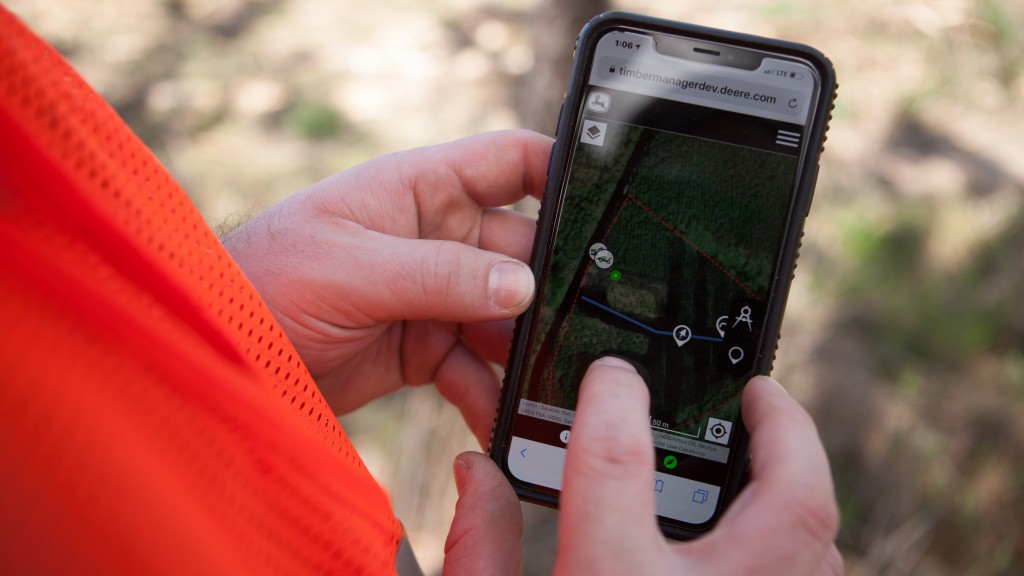 Building upon the positive momentum of the original launch of TimberMatic Maps and TimberManager, John Deere is expanding the technology offerings to full-tree equipment, including feller bunchers and skidders. These streamlined software solutions offer loggers enhanced machine visibility and communication for a productive work day.
"The addition of full-tree machines to the TimberMatic Maps and TimberManager offering is an example of how John Deere continues to lead the way in innovation and arm our customers with smart, streamlined solutions to optimize their efforts and ultimately increase productivity," said Matt Flood ForestSight product manager, John Deere.
TimberMatic Maps and TimberManager provide loggers with the ability to plan work that needs to get done in a day. The map provides the precise location, estimated volume or mass, and up to two species of timber. As timber is moved, operators can update the map for improved team visibility. Loggers can also add items of interest to the digital maps such as points, areas, and lines. These features are shared in real time with all crew members for a better understanding and opportunity to optimize jobsite awareness and production as a system of machines.
One of the biggest feature improvements over the former TimberNavi system is the accommodation of all map formats, ranging from a simple map drawn in by hand to an elaborate shape file or PDF file. The design of TimberMatic Maps also allows for standard satellite imagery or topography to be loaded directly through the JDLink cellular connection. In addition to a simplified map creation tool, TimberMatic Maps now provides tools for estimated production awareness. With TimberManager, the online, cloud-based solution optimized for mobile devices, owners can create or alter map features and share updates to all machines in real time without the need to visit each machine and operator. Managers can also view jobsite summary data and production efficiencies through TimberManager.
"I've seen a big increase in production from basically out of the gate with TimberMatic Maps and TimberManager," said Thomas Johnson, owner of Thomas Johnson Logging. "It lets me map out, in the machine, the area that I'm working, my job sites, and it counts the stems that the tracked buncher is cutting ... It also lets the skidder know where the wood is at on the ground ... I don't have to guess anymore or ask an operator how much wood's left on the ground — being able to see everything in real time is a big help."
The technology system is now available in skidders, wheeled and tracked feller bunchers, wheeled and tracked harvesters, forwarders, and swing machines. Data is collected by the sensors on the equipment, while the location of the production is gathered through the GPS technology. Information is then transmitted to the TimberMatic Maps and TimberManager systems. "[With TimberMatic Maps and TimberManager], the skidder and the feller buncher are working together instead of guessing where each other are at. In a way it adds a safety aspect to it. You can see a lot more [of the job site] without having to walk ahead," Johnson said.
From the office, managers can access the data from the machines using a PC, tablet or mobile phone and follow the progress of the work site. This solution offers ultimate insight into the operation from land harvested to the machines at work, streamlining communication and increasing efficiency when shift planning. "I can be in a meeting or off-site somewhere and pull up TimberManager on my [cell phone], and see my skidders are here, my buncher is here, and there's been this much wood dropped off in the landing already today ... I know what I have by looking at TimberManager on my phone ... It makes my life a lot easier," said Johnson.
Related Articles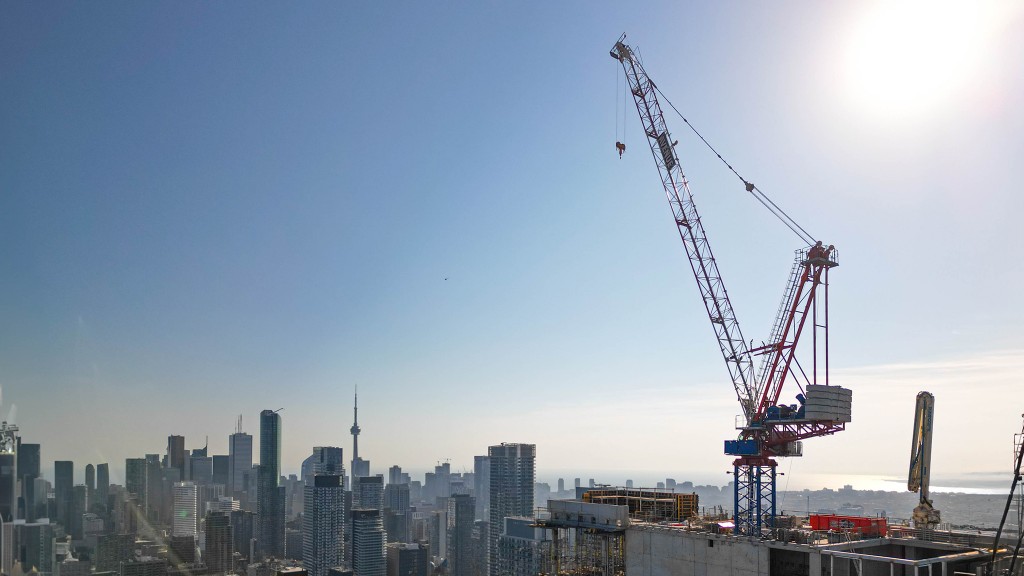 Tight squeeze in Toronto skyline is the right fit for Raimondi luffing jib crane