Pettibone X-Series Service School offers hands-on training for dealers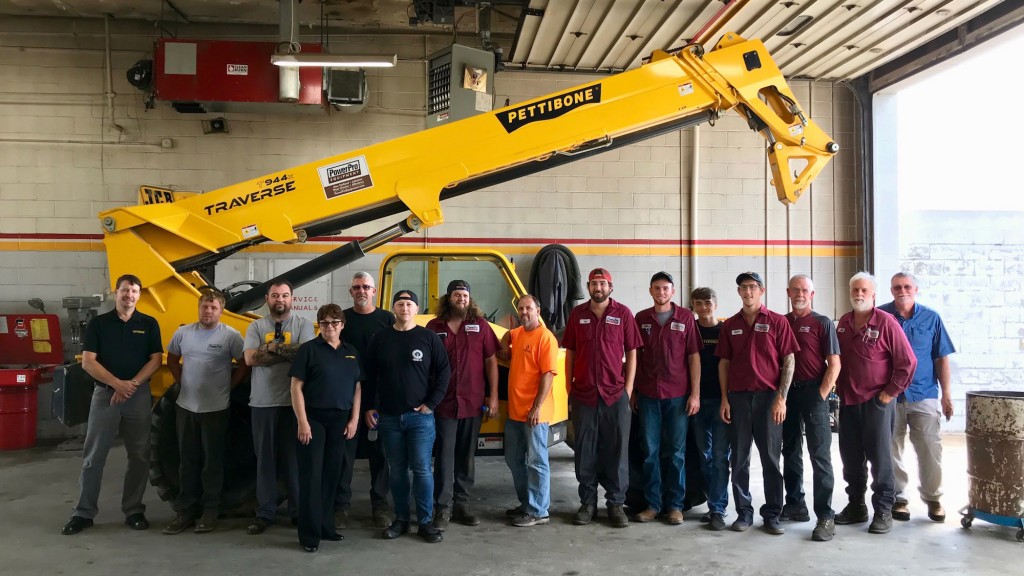 Pettibone/Traverse Lift, LLC has launched a new X-Series Service School program to provide live, in-person machine training opportunities for members of its dealer network. Hosted by Pettibone dealers at various regional locations, the service school is specifically focused on Pettibone's next gen X-Series Extendo and Traverse telehandlers.
The X-Series Service School consists of one-day sessions that cover product information in a classroom style setting, in addition to hands-on training with the machines. Trainings are led by Brian Anderson, a senior service technician who's been with Pettibone for 13 years. Topics include an overview of hydraulic system and components, and tutorials on servicing the booms for all X-Series telehandlers and the traversing carriage found only on Traverse models.
"We try to do as much training as we can in the field," said Anderson. "Our parts and service department team works hard to deliver personalized support for all our dealers and customers, and the X-Series Service School is another piece we've added to enhance the experience for those responsible for maintaining or operating Pettibone equipment."
Recent training days were held at Pettibone headquarters in Baraga, Michigan, for the Midwest region and at Power Pro Equipment in New Holland, Pennsylvania, for the Northeast region. Upcoming X-Series Service School sessions are scheduled for September 10 at ARDCO Equipment in New Iberia, Louisiana, for the Southern region, and on October 8 at Landmark Equipment in Portland, Oregon, for the Western region.