Wireless concrete maturity sensors take the waiting game out of concrete strength tracking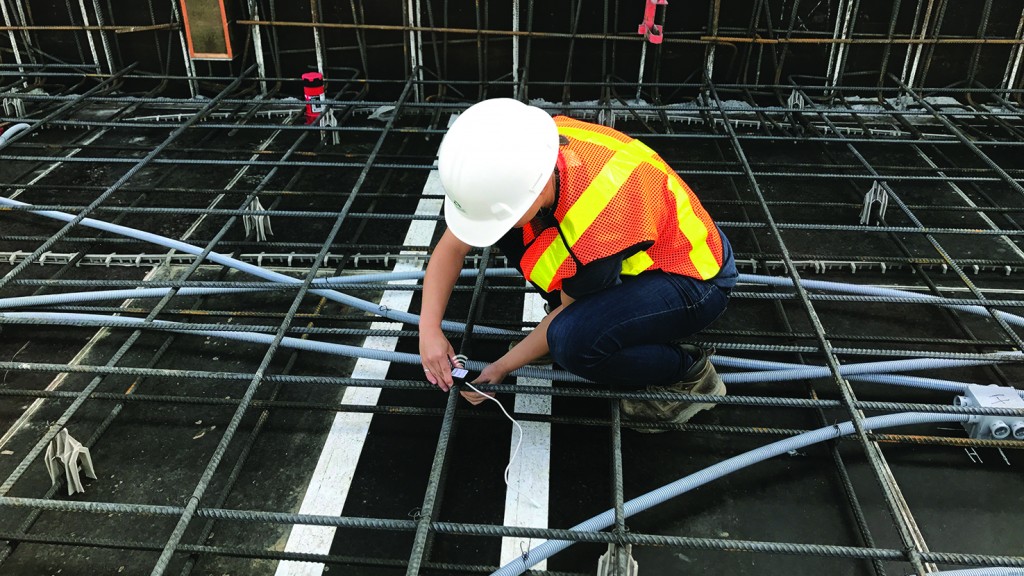 The construction industry is sometimes described as being slow. Often this refers to how long it takes to complete a project, especially when multiple industry specialists are involved. However, more and more the construction industry has been referred to as slow to adopt new technology.
This is especially true when testing the compressive strength of concrete. Currently, the most common practice is to use cylinder break tests. However, this process is not always accurate and reliable. Many factors, such as curing conditions, the size of the cylinders compared to the on-site slab, and improper handling and transportation of field-cured cylinders from a jobsite to a testing facility can skew the strength data which can result in a weak concrete element. Testing compressive strength with wireless maturity sensors can eliminate these problems.

What are wireless maturity sensors?
Using cylinder break tests to monitor the strength of concrete requires some patience. Not only does it take time to cast the cylinders and arrange for a lab to test their strength, it takes an additional three days before results are available. But, with wireless sensors, like Giatec's SmartRock, updates are given in real-time on the early-age strength of the concrete based on the maturity method. Once secured on the formwork and embedded in the concrete, these sensors measure the temperature of the slab and correlate this data to the concrete's strength based on the maturity equation, according to ASTM C1074. This data is easily and quickly updated in the SmartRock app on a mobile device so that contractors always know the temperature and strength of the in-situ element.

Adopted by numerous DOTs and building codes, wireless maturity sensors have been used in over 4,000 projects worldwide. With these sensors, concrete temperature and strength is continuously logged, making the data more accurate than ever. Having this information available at all times allows for better tracking and control of the quality of the structure. If a problem occurs in the concrete's curing, the team will be notified immediately. This allows for quick and well-informed decision-making. In cases of structural failure, this constant logging of information can reduce liability. Additionally, generating reports that are easy to understand and share also allows for this data to be sent to any stakeholders right from a mobile device through the Giatec360 cloud.

Making project management easier
When using cylinder specimens to monitor the strength of concrete, break tests are performed by the lab at specific ages, i.e. after three days, seven days and twenty-eight days of curing. Having to wait for this data to come back often results in unnecessary delays on a project. This can add risk to meeting contractually obligated deadlines as processes often need to be repeated or extended. With wireless maturity sensors, this critical information is available right away, whether it's in twelve hours, two and a half days, or even five days, so that contractors know when concrete has reached 75 percent compressive strength. Workers can then act immediately and start tensioning or stripping forms. This can save days, even weeks, on a project. Fully optimizing the jobsite in this way also saves significant costs, both in materials and labour.

In the field
With concrete maturity sensors, field personnel don't have to untangle, cut or fuss with wires. Going wireless means no longer having to rely on break tests for concrete strength data. This makes the testing process much easier and faster as specimens don't have to be cast. Once these sensors are installed, they can be connected via a walk around the jobsite with a smartphone. Data is automatically collected and shared with all team members.
Related Articles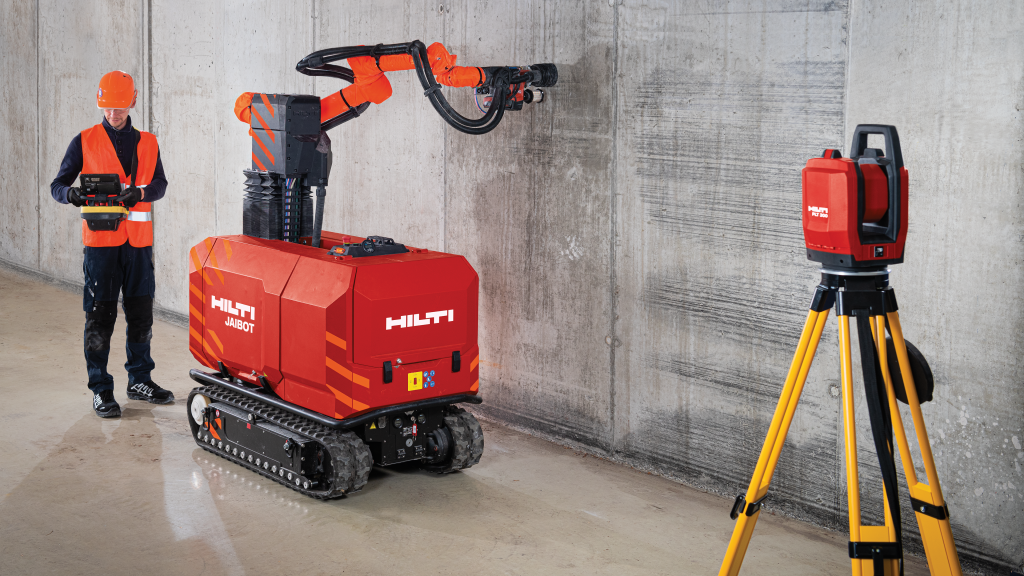 Drill on corrugated metal deck ceilings and concrete walls with Hilti's updated semi-autonomous robot