Xylem launches powerful new Flygt and Godwin dewatering pumps at bauma 2013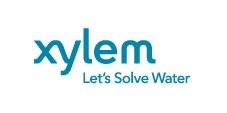 Xylem Inc. launched powerful new dewatering pumps under its Flygt and Godwin brands at the bauma trade show in Munich, Germany. Xylem's new series of submersible dewatering pumps are modelled on its iconic and popular Flygt BIBO pump. The company also introduced a powerful and compact Godwin pump specifically designed for lower head dewatering applications.
"Demanding conditions on a worksite and a changed business environment where resources are limited mean that customers need ever more reliable and durable technologies, and we are responding to that need with some smart new dewatering solutions," said Andrew Jones, head of Xylem's dewatering business. "We believe the new Flygt BIBO will make a big impression at the show, as well as within the construction and mining sectors when launched globally later this year. We will also launch our new Godwin Vac-Prime, a highly efficient, automatic self-priming dewatering solution ideally suited to well-pointing. It features Godwin's trademark reliability and high performance in a compact, lightweight model."
Xylem's Flygt BIBO
Xylem's new Flygt BIBO range incorporates several proven design features taken from the original dewatering pump, as well as innovative enhancements that give the new pumps unmatched wear resistance and uptime capability. Durable and robust, Xylem's new Flygt BIBO series has been specifically designed for the toughest dewatering environments including mining, quarrying, construction and tunnelling. Created by the designers of the world's most successful submersible drainage pump, Xylem's new product is a much awaited addition to the company's product portfolio. More than one million of the original Flygt BIBO pumps have been sold since they were introduced in the 1960s.
Xylem's Godwin Vac-Prime range
Godwin's extensive range of Dri-Prime pumps for medium- to high-head applications is now joined by the Godwin Vac-Prime which has been specifically designed for lower-head dewatering jobs. As a result of its compact size, Xylem's Godwin Vac-Prime is easy to move and transport. It does not require specialist transport and with its lifting frame, fork pockets and optional wheels, it needs minimal on-site equipment. The speed of air evacuation that it delivers is due to a combination of the highly efficient vacuum pump and the fast-priming system. It is light and small in size but has Godwin's trademark reliability and robustness at its core.
Also on display in Xylem's booth at Bauma:
Xylem's Flygt 2600 series
Xylem has enhanced its market-leading Flygt 2600 drainage pump series making it even more reliable and durable, ideal for use in tough dewatering conditions and applications. The Flygt 2600 drainage pumps are at least three times more wear-resistant than conventional drainage pumps*. New enhancements to the range include increased durability of the seal system, greater protection against corrosion, a simplified design and enhanced capability for dry running.
Xylem's Godwin NC series
Featuring non-clog Flygt N-technology, Xylem's Godwin NC-Series is engineered to deliver clog-free pumping for maximum uptime and effectiveness. In sewage bypass and other wastewater pumping applications, fiber and stringy solids can cause difficulties. Pumps can often clog, requiring maintenance and resulting in unplanned downtime. Xylem's engineering teams in Sweden, the United Kingdom and the United States have integrated Flygt N-technology into the company's flagship Godwin Dri-Prime range to create this non-clog feature that is ideally suited for a multitude of applications within the construction and mining industries.
*According to Xylem's Flygt 100-hour wear test.