Powerscreen adding Premiertrak 330 to jaw crusher range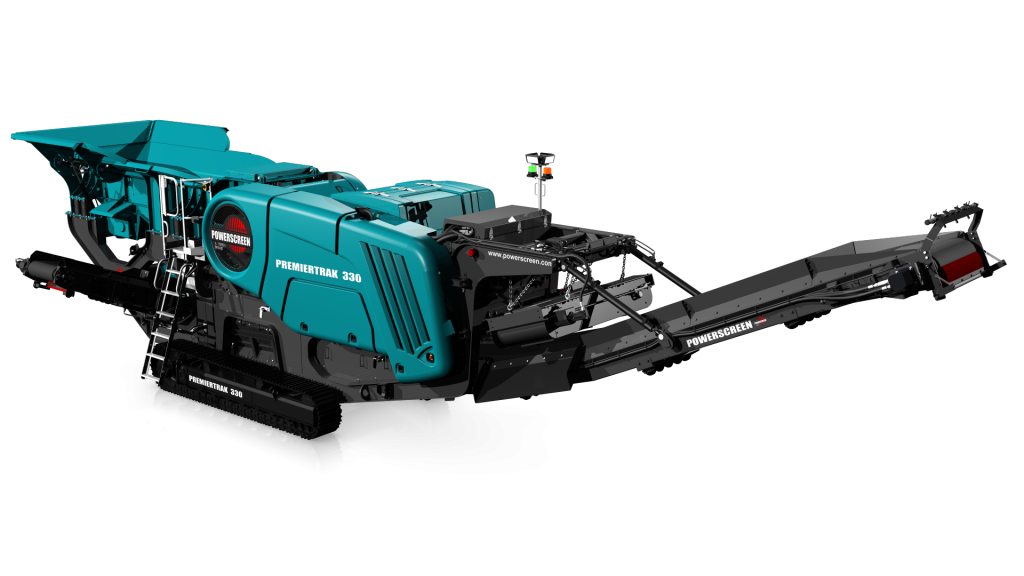 Powerscreen is adding the Powerscreen Premiertrak 330 to its jaw crushing range. The new Premiertrak 330 is fitted with a simple, large fixed hopper improving setup time, reducing pegging and increasing the life of wear parts. The hydrostatic drive allows reversibility of the chamber, meaning the machine can unblock and run in reverse, allowing easier crushing of certain materials. In addition to this, a low engine speed improves fuel consumption and provides lower noise emissions for working in urban or restricted areas.
Powerscreen Product Manager, Neil Robinson said, "The Premiertrak 330 is a solid addition to the Powerscreen jaw crushing range. The lightweight machine, weighing less than 35,000 kg with options, boasts a number of new features. The Premiertrak 330 has been designed to promote an easy and effective flow of material to minimize any potential buildup, therefore maximizing uptime. Contributing to this is a two piece grizzly feeder with the second section angled which allows a better material flow toward the chamber and prevents bridging. These are just some of the features that contribute to the astounding low cost per tonne performance of the Premiertrak 330."
The Premiertrak 330 crusher uses a 1,000- x 600-mm (40- x 24-inch) jaw chamber and is capable of producing up to 280 tph (308 US tph) of crushed material. It can be used in a range of applications including aggregate, recycling and mining.
Since 2014 Powerscreen has been a integrating machine telematics, being the first mobile crushing and screening manufacturer to offer such a solution. All Powerscreen crushers come with the Pulse Intelligence system as standard. Powerscreen Pulse is a remote monitoring, fleet management system allowing crushing and screening equipment operators and owners to have unrivalled access to key data. This data has the power to revolutionize operations and analyzing it can mean improved machine operation, increased uptime, in-depth reporting and fleet management.
Powerscreen Pulse Intelligence is available anywhere at any time, on a PC, tablet or smartphone. The system provides comprehensive information on the GPS location, start and stop times, fuel consumption, tonnages, cone settings, wear ratings, operating hours and maintenance status.
Company info
Related products