Ligchine SpiderScreed is a lightweight, ultra-maneuverable drive-in screed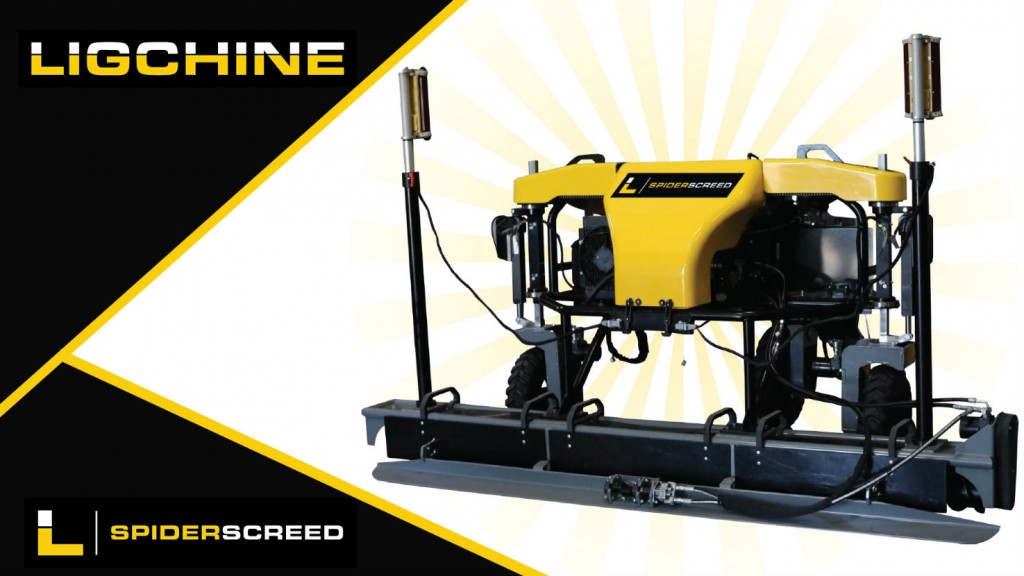 The SpiderScreed addresses the issues of drive-in screeds such as weight, power, navigation, and levelling capabilities. The SpiderScreed is ideal for concrete placements on upper decks, residential applications, slab-on-grade and 3D surfaces.
A tubular aluminum main and screed head frame makes the SpiderScreed the lightest drive-in screed featuring an auger screed head or a smooth roller for multi-directional use. High-speed electric actuators drive Ligchine's patented machine levelling system that produces superior FF/FL numbers.
Ligchine's Versa-Drive system allows for unmatched machine movement, screeding control and speed.

Other features include:
Levelling Systems:

Laser: Two Topcon LS-B110 receivers
Tracker: Two Topcon ST-2 Sonic Trackers (optional)
LPS: Topcon robotic total station control (optional)
Independent hydraulic front wheel drive system. Wheels are linked together in unison achieving zero turn, parallel, and lateral steering and drive motions.
Also includes an Eaton keypad for operator controls and a Parker MD4 7-inch touchscreen display for systems/diagnostic status
Weighs 1,280 pounds / 581 kg.
Width – 94 inches / 239 cm
Length – 69 inches / 175 cm
Height (to lift lugs):
Extended: 70 inches / 178 cm

Retracted: 59 inches / 150 cm
Powered by a Honda GX630 – 20.8 hp / 15.5 kW

Screed Head:

10 feet / 3.1. m
8 feet / 2.4 m (optional)
Related Articles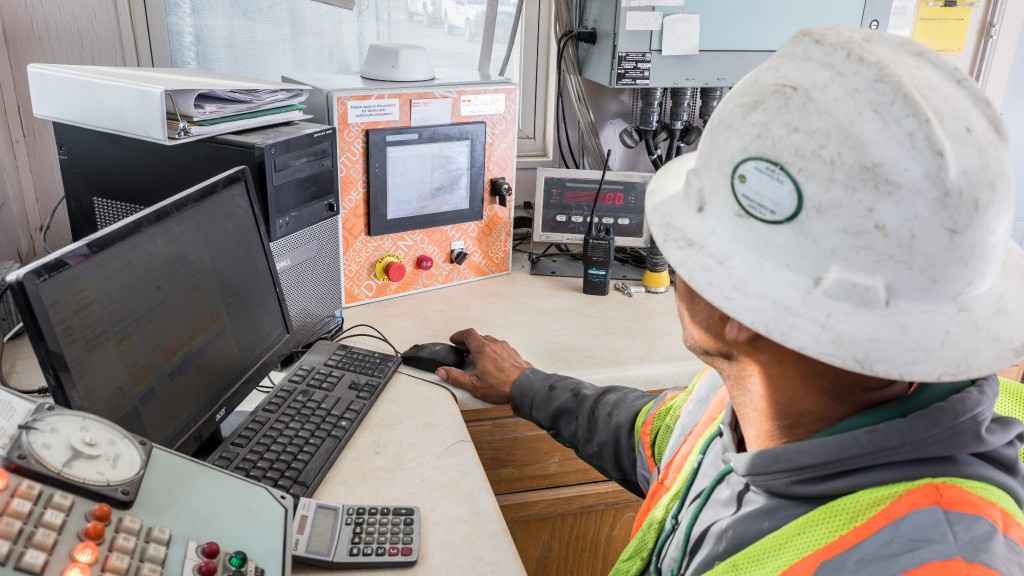 Partnership between Astec and CarbonCure bringing concrete solutions to climate change