Bridgestone's Bloomington Plant recognized for safety
Bloomington, Illinois, plant recertified by Occupational Safety and Health Administration's Voluntary Protection Program as Star participant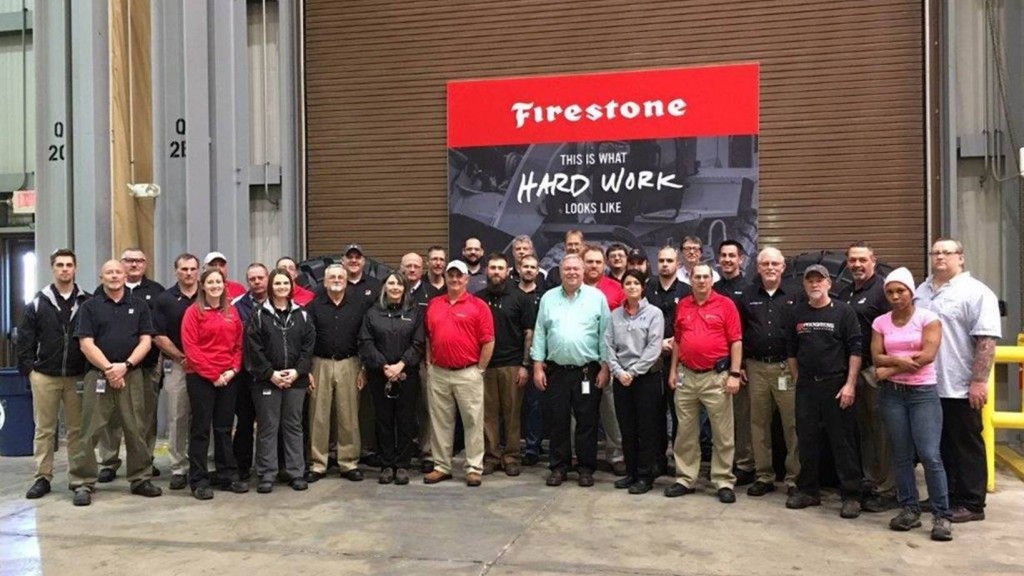 Bridgestone Americas, Inc.'s off-the-road (OTR) tire plant in Bloomington, Illinois, was recently recertified for continued participation in the Illinois Occupational Safety and Health Administration's (OSHA) Voluntary Protection Program as a Star participant. The program is part of the U.S. Department of Labor's OSHA Voluntary Protection Program (VPP).
"The Star recertification is a testament to the Bloomington teammates' commitment to creating a safe work environment and is a shining example of our core commitment to safety first, always," said Monty Greutman, Bloomington plant manager, Bridgestone Americas. "Achieving this recertification is a testament that, from leadership to the plant floor, all teammates embrace safety as a core value. Our high level of commitment to safety is a common value among all teammates, so we can provide our customers with high-quality, safe tires."
VPP participants serve as models for other employers, workers and unions by operating excellent safety and health management programs. VPP participants are recognized for achieving a level of worker protection that goes beyond compliance with government regulations.
Since 1965, the Bloomington plant has produced bias and radial OTR tires for mining and construction applications and, last year, announced a $12 million investment to expand production of popular tire sizes. Earlier this month, the Bloomington plant achieved the Gold Level in the Caterpillar Supplier Quality Excellence Process Certification. The plant also has received numerous awards, including the Illinois American Legion Employer of the Year for hiring veterans and a U.S. Tire Manufacturers Association's 2017 Improvement Award for achievements in worker safety and health.