Case continues to tinker with Project Minotaur
A mythical machine arose at CONEXPO 2017 with Case's introduction of Project Minotaur. According to Case, Project Minotaur is the world's first dozer-compact track loader hybrid. Since that unveiling the company has documented the journey of Project Minotaur in a series of videos.

The machine features steel tracks and a new ripper design intended for severe ground conditions. Project Minotaur is currently in its second iteration. The CONEXPO prototype featured a radial lift pattern, but Case received feedback that a vertical lift pattern would be more desirable for this machine and made the change for the second version. Case says that the lift arm configuration wouldn't make too much difference in dozing applications, but would add versatility to the machine for lifting materials into higher dump trucks.

Another challenge in developing Project Minotaur is in ensuring that the stress of heavy dozing would transfer to the chassis, rather than just the loader arms, but the attachment still has to be quick and easy to switch out. A C-Frame designed to make switchout between dozer and CTL functions easy is patent-pending.

There's a lot of potential for this unique concept. "One guy saw it as a machine that could be lowered down a hole to help build a subway station," said Brady Lewis, the project's program manager. "Customers clearly got what it was, and we heard use cases we'd never thought of before."

Case has been doing field testing of Project Minotaur in Wichita, Kansas, and is providing updates of Project Minotaur at minotaur.casece.com.
At the top of the page check out the fifth video in the series documenting the progress of Project Minotaur.
Related Articles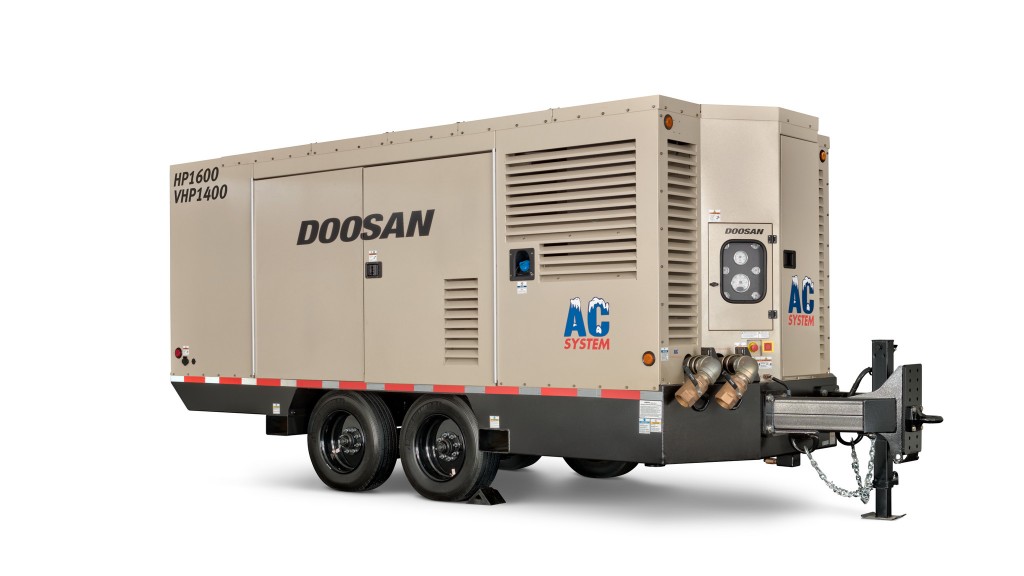 Shortened length of Doosan Portable Power air compressor aims to reduce transportation costs