Tadano acquisition of Demag Mobile Cranes ushers in new era
Strategic investment advances Tadano's long-term goal of becoming the global leader in the lifting equipment industry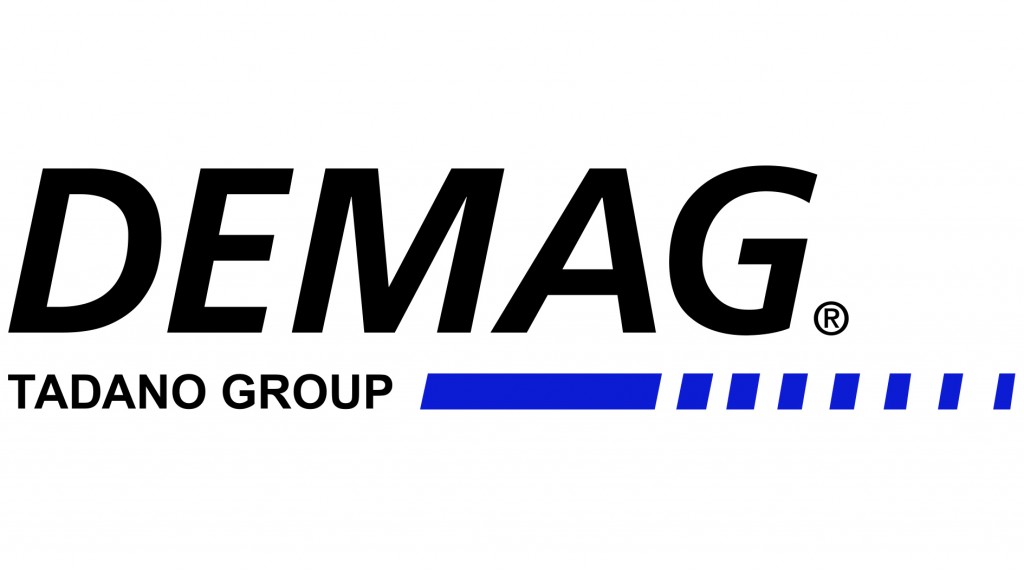 Tadano Ltd. completed its $215 million acquisition of the Demag Mobile Cranes business on August 1. The transaction brings together two of the top names in the lifting equipment industry - each well known for safety, quality, innovation, and performance. The Tadano and Demag brands now leverage a long combined history of manufacturing and lifting experience. Working together, we will push forward, innovate, and contribute to the success of our customers worldwide.
"The Tadano Group's strategy is to become the global leader in the lifting equipment industry and the premier choice with our customers. The Demag Mobile Cranes acquisition is one vital step toward achieving that goal," says Koichi Tadano, president and CEO of Tadano Ltd. "It expands our penetration into many markets throughout the world, adds lattice boom crawler cranes to our overall product line, and enhances the capacity range of our all terrain cranes. By working together, we can better respond to our customers' needs and give them greater added value than ever before."
In addition to technological and manufacturing excellence, Demag's mobile cranes give Tadano one of the most complete ranges of lifting equipment solutions available from a single manufacturer. It expands the product line with eight lattice boom crawler crane models with lift capacities from 400 to 3,200 t (440 to 3,525 U.S. tons). Also, Demag's 15 all terrain crane models enhance Tadano's maximum lift capacity in-segment to 1,200 t (1,320 U.S. tons). Post-acquisition, the Tadano Group's total lifting equipment line now includes more than 80 models, including rough terrain cranes, all terrain cranes, lattice and telescopic boom crawler cranes, truck cranes, and more.
In seeking to lead the industry, Tadano will build synergy with the Demag line to increase efficiencies and drive innovation. Tadano will unite and further enhance the strengths of Demag and Tadano Faun GmbH (TFG), a pillar of the Tadano Group since 1990. With highly complementary offerings between the two brands' all terrain product lines, Tadano Ltd. can leverage tremendous synergies throughout the value chain.
Moving forward, Tadano and Demag will not only be building synergies and improving efficiencies, but also taking every effort to ensure a seamless product and business experience:
"Demag's dedicated stakeholders, including customers, distributors and suppliers, among others, infuse the company with great value. As our journey with Demag begins, our most immediate goal is ensuring 'Business as Usual' for current Demag customers," says Mr. Tadano. "We are committed to a seamless transition that allows these stakeholders to continue with their important business smoothly and successfully, while we continue on with the Tadano Group Vision of 'Pursuing Further Excellence for the World and Future.'"
More from Industry News
The all-new CASE TR340B compact track loader — operating at 90 horsepower with a 3,400-pound rated operating capacity — is the most powerful radial-lift CTL in the CASE lineup. Its all-new 8-inch LCD display improves on industry-leading CASE visibility with a new backup camera that is viewable in both forward and reverse operation. The display also showcases critical operating information and "trip" details. All-new electro-hydraulic controls, managed through the display, make it easier than ever for operators to dial CASE CTLs into specific application demands. All new cab controls and joysticks make the new TR340B easy to own and operate.
Industries such as construction, mining, energy, utilities and forestry, face many challenges when it comes to tracking assets and employees. Equipment often has to be transferred between locations, or monitored while it is dormant during off seasons. Lone workers may have to travel long distances or visit multiple sites during the course of their activities. And, all of this is further complicated today with shifting supply chains and economic realities putting further strain on the bottom line.