Hyundai harnessing range of innovative technologies for excavators and wheel loaders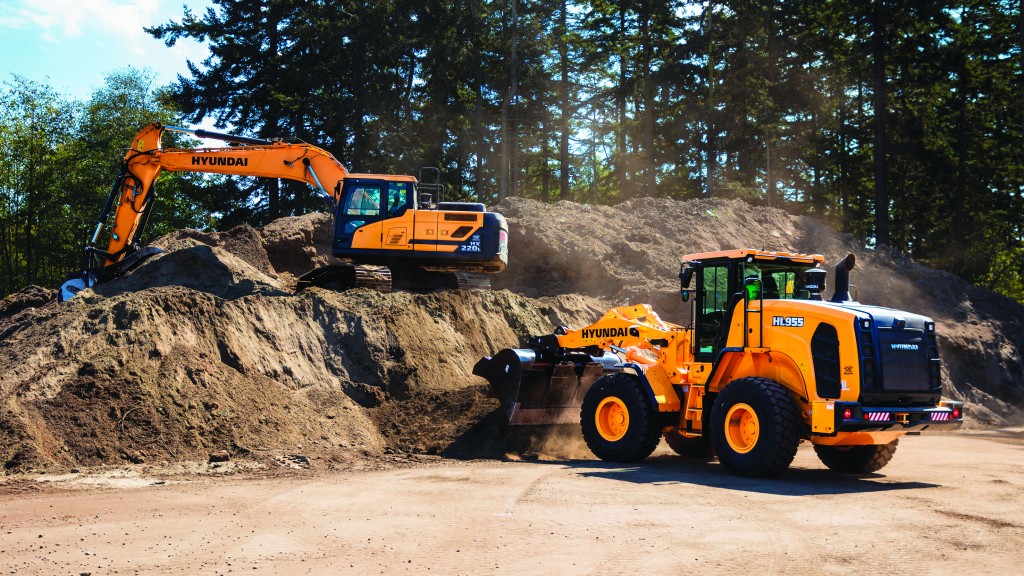 Today's heavy equipment is benefiting from innovation more than ever before. With research and development in engine technology, electronics, design and other areas booming among manufacturers, the machinery that rolls onto jobsites is constantly improving.

For Hyundai Construction Equipment, that innovation has been a focus for some time, and its excavators and wheel loaders have benefited from a number of improvements – a goal that the company emphasizes will continue as it improves its own technological updates.

"Hyundai has been a leading innovator in the development and application of various technologies for excavators and wheel loaders, and we will continue to provide technological leadership and innovation," said Hyundai district service manager Stephen Adamczyk.

Much of the technology going into machines currently has to do with collecting and moving data, almost as much as moving dirt, and that data handling and management has been one target area for Hyundai's development, Adamczyk noted.

"On the 'moving data' side of the innovation equation, Hyundai has a well-developed head start in providing the information technologies that customers demand," he said. "Now we're focusing on ways to integrate and expand those technologies to give customers timely operational information and the tools they need to analyze and apply that information to their fleet management, maintenance, acquisition and disposition decision-making processes."
Remote-management systems a focus
Adamczyk pointed to the company's remote-management systems as one area in which Hyundai has focused on in expanding its technology offerings. That focus has resulted in the HiMATE system, a GPS-based offering that works either through satellite or mobile network connections to monitor key machine components like the engine, hydraulics and electrical system. Adamczyk saves customers time and money by offering the opportunity for more effective preventive maintenance that can cut the time a machine is parked.

"HiMATE allows users to view and manage operating information, select and activate alarms, and call up reports such as alarm incidents and maintenance status of a specific machine or combination of machines," he explained. "HiMATE also supports theft prevention, through such capabilities as geofencing and alarm notifications."

HiMATE remains in constant development and improvement, and has become a basis for Hyundai's ability to integrate other technologies into its machines. One example, standard in the HL900 series wheel loaders, is an onboard weighing system, Adamczyk noted; the system "accurately measures and logs payloads, whether loose material in buckets of other materials or other materials moved with forks or grapples, creating a wealth of operating information."

Hyundai is integrating the weighing system into HiMATE to make the data collected more valuable to the machine owner - it becomes immediately available for analysis and reporting.
"We're adding new capabilities to the weighing system itself, including easier to use graphical controls for the operator, and the ability to track up to three different materials or three different vehicles or receptacles into which the material is loaded," Adamczyk said.

Hyundai is working to integrate a diagnostics capability into the HiMATE system that will incorporate maintenance alerts and predictive parts and service diagnostics based on the machine's operating data, he added. "The goal of integrating these technologies is to give Hyundai customers the information and data management tools to analyze their equipment's performance, maintenance needs and machine life cycles. In construction equipment, data analytics is all about supporting the operation, understanding cost-of-ownership issues, maximizing machine performance, and achieving higher productivity and profits."

The ability to work with third-party software helps increase the benefits of any type of technology, and Hyundai has taken that into account with HiMATE, Adamczyk said.

"We make available the application-programming interface (API) for HiMATE to third-party developers of worksite management and related software products, fleet management companies with mixed fleets and others," he related. "HiMATE complies with the industry standard AEMP 2.0, developed by the Association of Equipment Management Professionals."

Improvements on the ground
While machine management is certainly important to success these days, performance on the ground is still key to equipment buyers and owners – and another area where innovation can be brought to bear. Hyundai has focused on a number of technology updates to help move dirt more effectively.

"Recent enhancements in our HX series excavator product line include straight line travel, enabling the left floor pedal to be set via toggle switch for straight forward and reverse travel, eliminating the need for an extra pedal," Adamczyk said. "Auto engine shutdown, standard with all key-type machines, can save fuel and operating cost in cases of long idle times, and available Fine Swing and Boom Float hydraulic system modes provide additional swinging precision and controllability when performing grading operations, respectively."

Hyundai also offers a full LED exterior lighting package, which illuminates the jobsite much more effectively when needed.

All-Around View Monitoring (AAVM) is another new innovation the company has focused on, bringing a tool that includes Intelligent Moving Object Detection (IMOD) to the HX excavators and HL900 wheel loaders.

"This safety-enhancing system helps prevent jobsite accidents by maximizing operator awareness of the surrounding areas, providing a 360-degree field of vision," Adamczyk described. It also includes a 3D bird's-eye view and 2D, 4-channel view, and can alert the operator if a person or object is within five metres (16.5 feet) of the machine.
Collaboration for machine control
Many operators these days swear by machine control systems on their machines as a great addition to efficiency and precision. Hyundai has collaborated with Trimble to bring machine control options to the table.
"With the Trimble Earthworks system, calibrated and tested for Hyundai, the excavator works semi-automatically, enabling the operator to create smooth, flat or sloped surfaces much more easily, with greater accuracy and in less time," he said.

A number of Trimble excavators are ready for Earthworks installation, and a Trimble Ready option kit is available through Hyundai dealers, reducing the cost and complexity of installing machine control for the owner.
Related Articles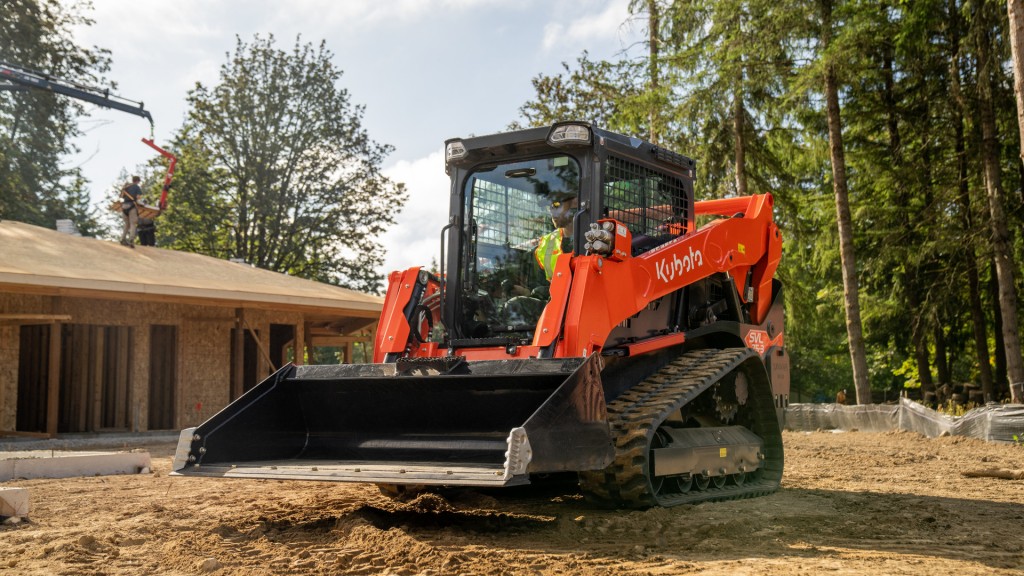 New hydraulic system and added technology updates for Kubota compact track loader