Propel drive system upgrade for Cat shovels cuts maintenance, costs and downtime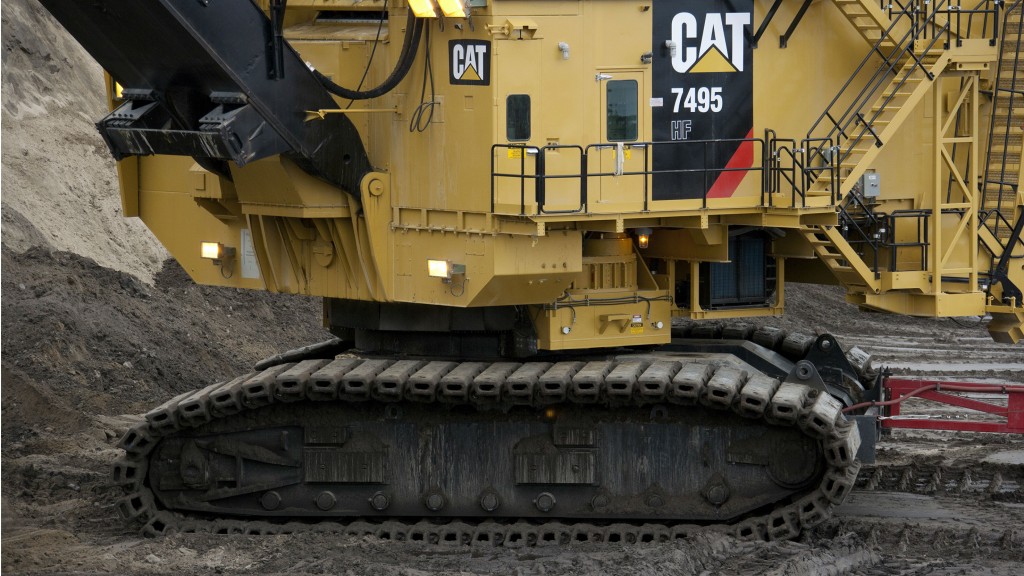 Caterpillar has developed a propel drive system upgrade for Cat 7495 and 7495 HF Electric Rope Shovels. The upgrade reconfigures the crawler undercarriage to allow drive shaft and tumbler replacement from the outboard side, which improves access and decreases downtime by days. Improved component design extends durability and increases component life to reduce costs even further.
The new design slashes maintenance time and enhances safety by enabling access to drive components without removing the propel transmission. Additionally, Caterpillar engineered the upgrade to be a direct replacement. No machining of the crawler frame is required for installation.
The new design also is robust. Thrust loads are evenly distributed on large tapered roller bearings as opposed to bronze thrust plates, and the bearings are sealed and continuously purged with fresh grease to keep them free of contaminants. The result is increased durability in harsh environments and alignment with 25,000-hour planned rebuilds.
The propel drive system upgrade has operated successfully for thousands of hours in field validation.
Related Articles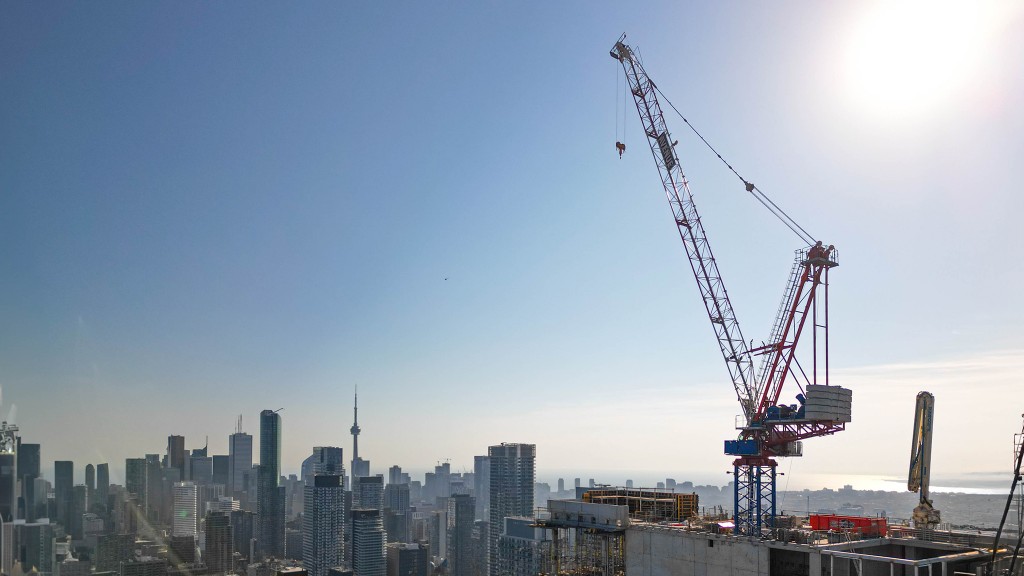 Tight squeeze in Toronto skyline is the right fit for Raimondi luffing jib crane