Okada rotating pulverizer boasts exceptional concrete crushing ability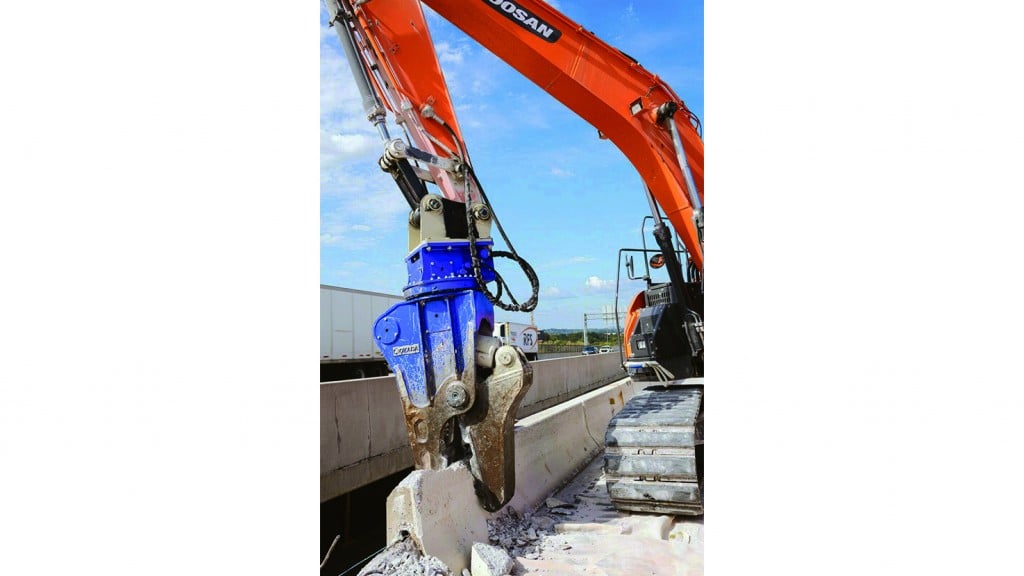 Okada ORC Series rotating pulverizers are designed for both primary and secondary crushing operations.
• Unique double shell-shaped wedge provides exceptional crushing ability.
• Patented Okada speed valve for faster cycle times.
• Reversible 7.1-inch-long cutter blades.
• Hard facing on wear parts.
• Manufactured with Hardox 400 steel.
• 360-degree hydraulic rotation system.
• Bracket design protects components.

Check out Heavy Equipment Guide's Annual Attachments Guide for 2019 in the April issue.