Micro 26 – MEC's next Micro Scissor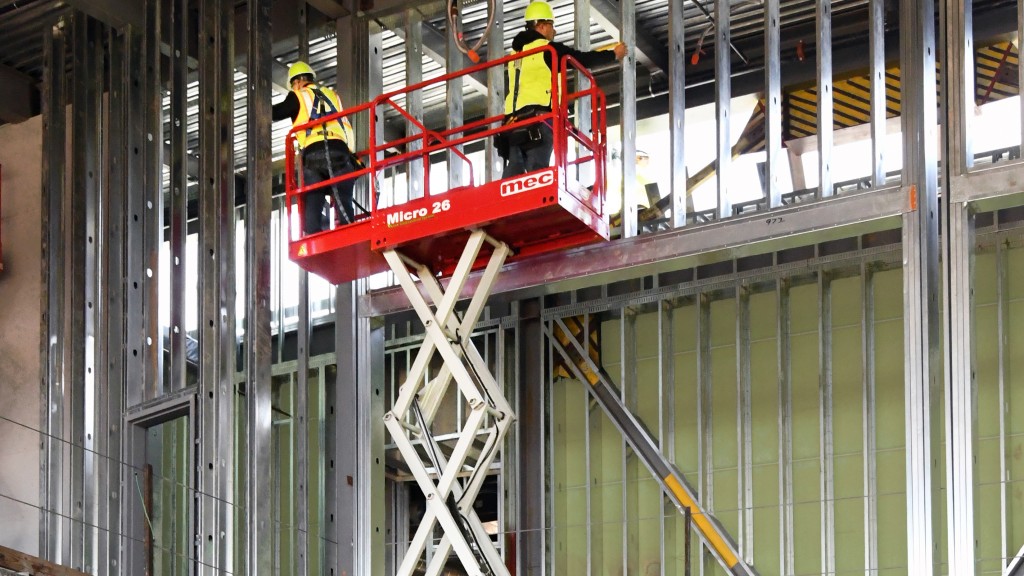 MEC Aerial Work Platforms extended its Micro Scissors offering and extensive line of DC electric slab scissors with the all-new Micro 26 slab scissor lift. According to MEC there is strong demand for a traditional construction-duty scissor lift that enables work up to 32 feet with a smaller footprint for easier access and maneuverability. MEC's Micro 26 fulfills this need with its short length of 74 inches, making it superior in its height class with a compact size almost 2 feet shorter in length than other 26 foot scissor lifts in the market.
MEC's Micro 26 is an innovative alternative to traditional scissor lifts. Like the 1330SE and Micro 19 micro scissors, the Micro 26 features a micro footprint. Its ultra-compact design gives easy accessibility in small spaces including personnel and freight elevators. This is a remarkable advantage because of its high level of maneuverability into tight work areas that traditional scissor lifts cannot access.
The company says that the Micro 26 is also a better solution over vertical lifts. Its robust scissor design and large platform substantially increases productivity on the job. Unlike mast machines, the Micro 26 features a spacious, true two person platform with generous work space. Its standard 36-inch roll out extension deck includes incremental lock positions which maximizes productivity and material usage. Another great benefit of the Micro 26 platform is that it gives 360-degree work accessibility. This allows much higher productivity because the operator is able to move freely rather than being limited to one spot.
The Micro 26 has had a positive impact in the market with its full featured benefits and reliability. With fewer leak points in addition to the optional MEC Leak Containment System, the Micro 26 is preferred for large data centre applications and other sites with finished concrete flooring. Direct electric drive is ideal because of its fast drive speeds and quiet operation. The Micro 26 also gets up to three times the duty cycle with direct electric drive, allowing for more work to get done with less time charging the machine. This unit complies with the new ANSI standards.
Company info
1401 S. Madera Ave.
Kerman, CA
US, 93630

Website:
mecawp.com
Phone number:
559-842-1500
Read more