Kenworth upgrades factory fill engine oil to enhance fuel economy for Class 8 diesel trucks
Chevron Delo 400 XLE Synblend SAE 10W-30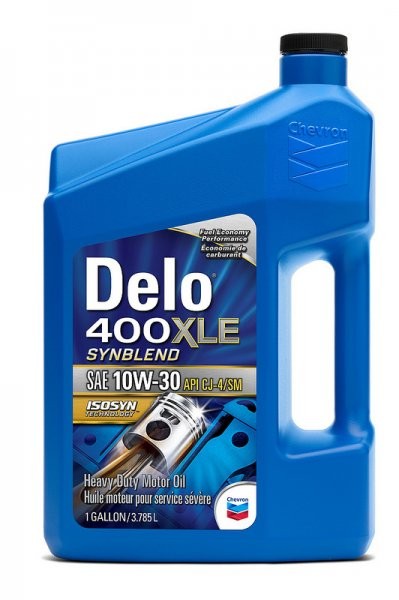 Known for its highly aerodynamic models with fuel efficient powertrains – such as the Kenworth T680 with the PACCAR MX-13 engine – Kenworth announced it has selected the fuel economy-focused Chevron's Delo 400 XLE Synblend SAE 10W-30* as standard factory fill for new Kenworth Class 8 diesel trucks.
Delo 400XLE Synblend SAE 10W-30 is premium quality engine oil formulated with ISOSYN(R) Technology, Chevron's exclusive combination of base oil and additive technology. It provides excellent wear and soot control protection and minimizes deposit formation for on-highway trucks using ultra low sulphur diesel (ULSD). The oil has shown an ability to deliver a fuel economy improvement in Class 8 trucks over 15W-40 oils while maintaining lubricity. This may result in a substantial savings for fleets and owner-operators.
"Kenworth continually explores ways to offer products that help enhance our customers' bottom line. We've been partners with Chevron for more than 20 years and their latest, fuel-efficient Delo 400 XLE Synblend 10W-30 oil provides a good opportunity for additional fuel efficiency gains," said Kurt Swihart, Kenworth marketing director. Kenworth's Class 8 truck assembly plants in Chillicothe, Ohio, and Renton, Wash., will offer the oil as standard.
* Different weight motor oils can be factory filled upon customer request.