Screen C&D debris with Okada's TMB buckets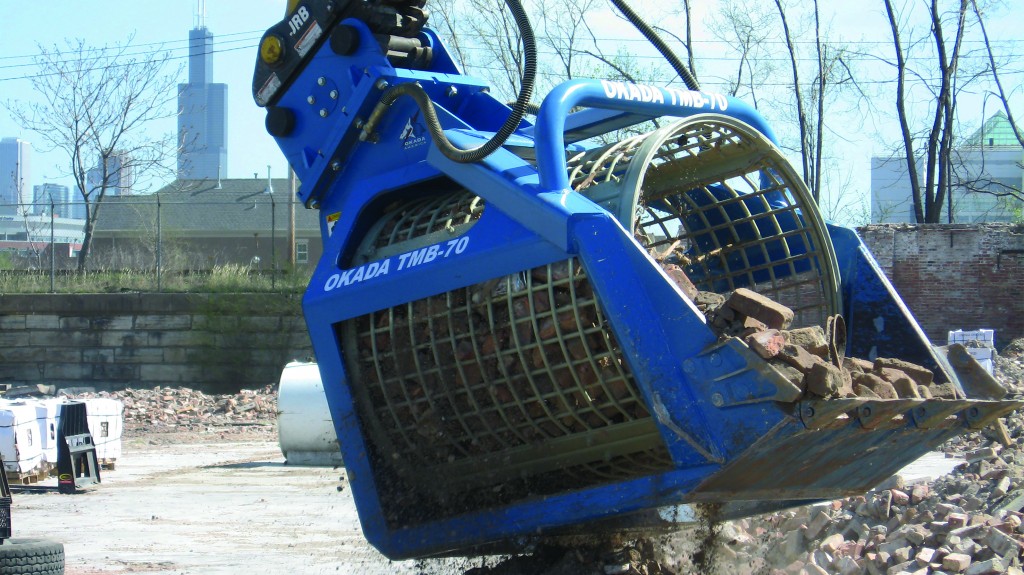 The Okada TMB Series is ideal for screening C&D debris out of soil and sand to make recycling efficient and keep dumping requirements to a minimum.

• Two-way drum rotation or operation in a single direction with a drum rotation speed that can be fine-tuned.
• Four sizes for carriers 6 to 40 tons.
• Compact design is lightweight and easy to operate.
• Built-in control valve regulates flow and pressure eliminating the need for costly plumbing.
• Double-acting single pump flow kit also runs a grapple, crusher or shear.
• Rotation drum consists of four easily replaced bolt-on concave screens.
• Assortment of screen sizes are available from 3/8 to 4 inches.
Check out Heavy Equipment Guide's Annual Attachments Guide for 2019 in the April issue.