AMI Attachments' Graptor Bucket grips with confidence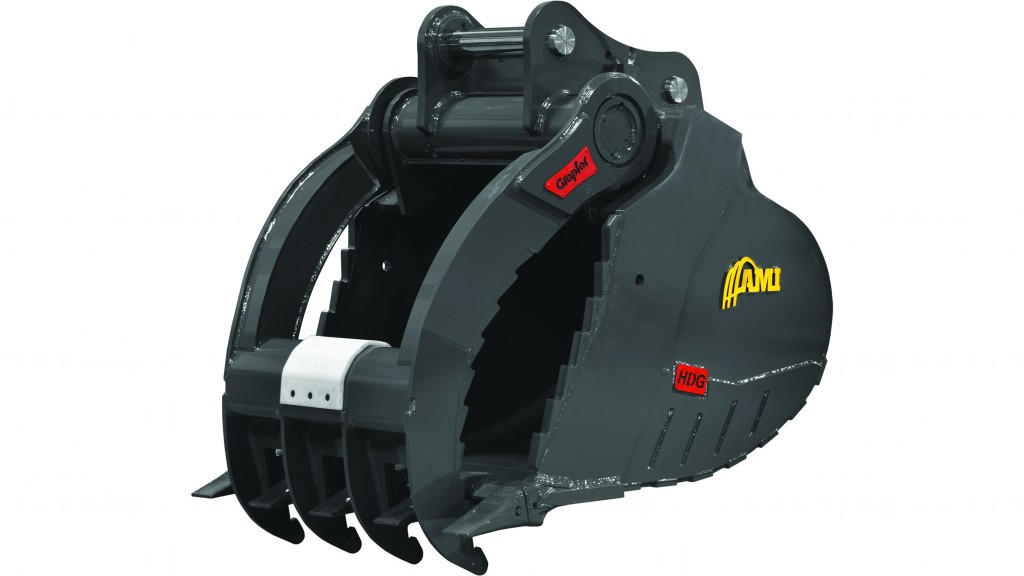 The Graptor Bucket for excavators and backhoe loaders, from AMI Attachments, is ideal for handling large, heavy objects or grabbing bucketfuls of debris.
• Powered by a helical actuator fitted into the crossbar, the Graptor features holding strength up to 54,000 ft.-lbs. of torque at 3,000 psi.
• The Graptor's superior grip confidently handles heavy and awkward loads throughout the full rotation of the bucket.
• Made with Hardox and Strenx, the Graptor's aggressive serrated side bars, welded in place, provide maximum grip for abrasive applications, including construction, scrap and C&D.
Check out Heavy Equipment Guide's Annual Attachments Guide for 2019 in the April issue.