New 18 litre Perkins engine provides more power for EU Stage V customers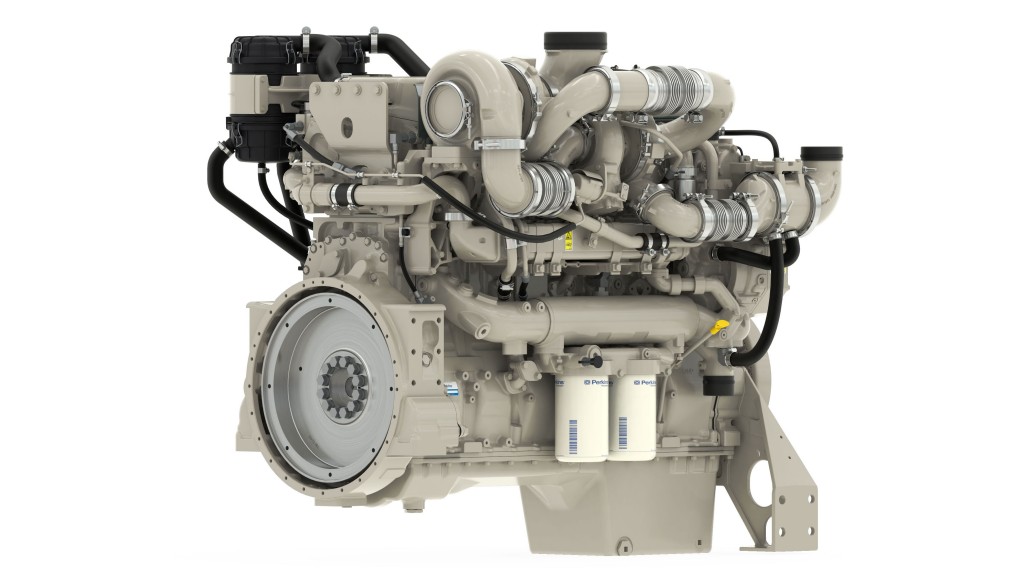 Perkins newest dual-certified engine helps original equipment manufacturers (OEMs) comply with the EU Stage V's most stringent emission requirements.
A collaborative approach drives Perkins to develop products based on each customers' unique wants and needs. So, when Stage V emission standards took effect earlier this year, it meant OEMs selling machines into the EU needed to upgrade their machines with new engines — many of which require high-power engines over 750 hp (560 kW), previously unregulated in the EU.
As soon as plans for a Stage V emission standard were announced, Perkins began working closely with OEMs to help find a power solution in the form of its newest engine: the 2806J-E18TTA — a Stage V/U.S. EPA Tier 4 Final dual-certified engine, which means it can be installed in products used in the EU and North America without modification.
"Having a dual-certified Stage V/Tier 4 Final engine simplifies OEM machine design as the same engine can be used in the highly-regulated EU and U.S., so managing inventory is easier," said David Nicoll, global marketing director.
"The Perkins 2806J-E18TTA compliments the existing 2806D-E18TTA which is designed for use in lesser regulated countries and expands on our worldwide engine platform offering," David continued.
The new 2806J-E18TTA uses the same robust mechanical electronic unit injector (MEUI) fuel system found in the 2806D-E18TTA. The series twin turbos help to achieve a powerful 800 hp (597 kW) at 1800 rpm and produce 3710 Nm (2736 lb-ft) of class-leading torque. A 755 hp (563 kW) rating is also available.
The engine uses a maintenance-free diesel oxidation catalyst (DOC) aftertreatment to meet the emission standards - the ideal solution for engines in the 750-800 hp (560-600 kW) range. There are no coolant, fuel or electrical connections which help simplify installation, and the absence of selective catalytic reduction (SCR) means there is no need for diesel exhaust fluid (DEF)—thus eliminating the DEF tank and reducing total package size and helping to minimise the cost of operation for the life of the machine.
"Today's OEMs pack more components into less space than ever before and flexible installation options help them do that. The design of the 2806J-E18TTA allows OEMs to remotely mount a single can DOC, providing that installation flexibility," David added.
The optional engine mounted aftertreatment (EMAT) eliminates the need to design and test special bracketry since the engine and aftertreatment can arrive as a single unit that is ready to be installed. The simplification of both installation design and assembly during manufacture is exactly the kind of solution many OEMs enjoy because it allows them to focus on what they do best and continue to grow their business.