Komatsu to acquire mining technology and optimization specialist Immersive Technologies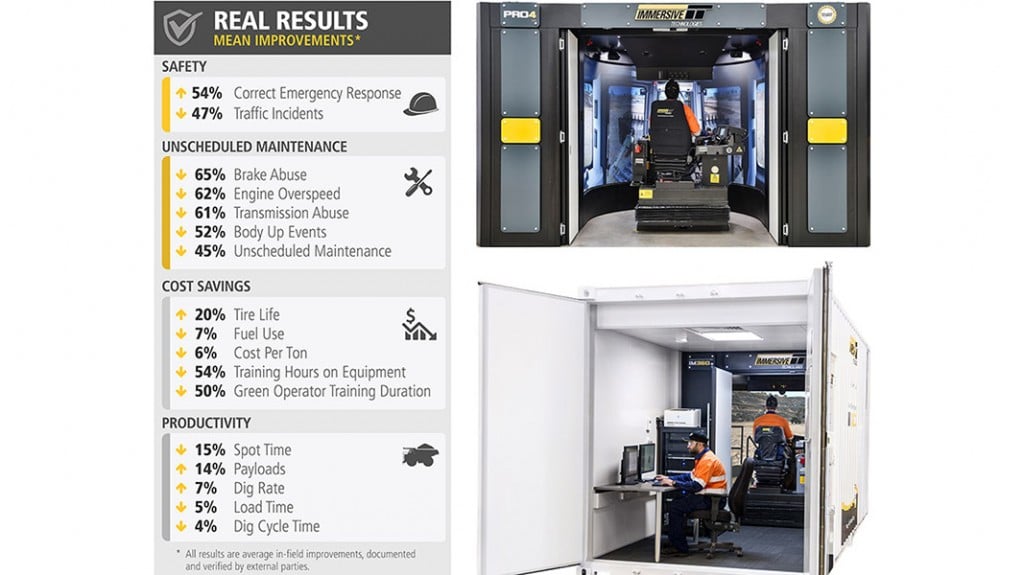 Komatsu Ltd., through its wholly owned subsidiary in Australia, has agreed to acquire global mining technology and workforce optimization firm Immersive Technologies, which specializes in increasing mine profitability by optimizing the safety and productivity of equipment operators, on the condition that all necessary procedures for closing are completed.
Retaining its headquarters in Perth, Western Australia, Immersive Technologies will continue to deploy its highly effective solution to its customers. This solution aligns People, Process, and Technology to reduce risk, quantify training impact and effectively manage the training process.
As part of its drive to deliver greater value to mining customers, Komatsu is committed to delivering equipment and system-based solutions, including automation, digitization, and visualization technologies. Komatsu strongly believes that to fully achieve this commitment, it is essential to offer human skill based solutions, including training and workforce development. Immersive Technologies, as the market leader in this space, will therefore facilitate Komatsu's deep commitment to its mining customers.
"We are very pleased to welcome Immersive Technologies, into the Komatsu group. We look forward to working together with Immersive Technologies to enhance Komatsu's Mining Business and continue the success in its multiple-OEM simulator strategy," said Masayuki Moriyama, President, Mining Business Division of Komatsu Ltd., Chairman, Komatsu Mining Corp.
Immersive Technologies will operate as an independently managed, wholly owned subsidiary of Komatsu. This means Immersive Technologies will have the resources of Komatsu at its disposal, and Komatsu's trust to operate with the autonomy required to continue to deliver significant, quantifiable results to its mining customers. With the full support of its new shareholder, Immersive Technologies will operate under its existing name and branding while continuing to collaborate with all equipment manufacturers to address the performance improvement challenges of mixed equipment fleets.
"This acquisition represents the start of the next phase of Immersive Technologies' evolution. We now have the opportunity to contribute to the realization of Komatsu's strategy for mining, whilst also leveraging Komatsu's vast support network and advanced technology portfolio. This includes closer collaboration with other well-known mining technology companies owned by Komatsu," said Peter Salfinger, CEO and Co-founder.
"We have been particularly impressed by Komatsu's bold vision for the future of mining and their proactive steps to pursue it. We are very pleased that Komatsu sees Immersive Technologies, as having an important role in this future. Further, we see Komatsu's high level of customer focus, which supports collaboration between competing mining suppliers, to benefit mining customers, as being highly aligned to Immersive Technologies' business," Wayde Salfinger, Executive Director and Co-founder.
Via the exchange of technology, best practice and deep knowledge and experience in the mining industry, this acquisition is expected to support both Immersive Technologies and Komatsu in offering unrivalled service and products to their customers.
More from Mining
The all-new CASE TR340B compact track loader — operating at 90 horsepower with a 3,400-pound rated operating capacity — is the most powerful radial-lift CTL in the CASE lineup. Its all-new 8-inch LCD display improves on industry-leading CASE visibility with a new backup camera that is viewable in both forward and reverse operation. The display also showcases critical operating information and "trip" details. All-new electro-hydraulic controls, managed through the display, make it easier than ever for operators to dial CASE CTLs into specific application demands. All new cab controls and joysticks make the new TR340B easy to own and operate.
Industries such as construction, mining, energy, utilities and forestry, face many challenges when it comes to tracking assets and employees. Equipment often has to be transferred between locations, or monitored while it is dormant during off seasons. Lone workers may have to travel long distances or visit multiple sites during the course of their activities. And, all of this is further complicated today with shifting supply chains and economic realities putting further strain on the bottom line.