High and mighty: an in-depth report on all-terrain cranes
All-terrain cranes taking technology, safety and versatility to a new level
All-terrain cranes are big machines designed for specialized applications, whether that is construction and maintenance in the oil fields, assembling tower cranes, or lifting HVAC units to the top of buildings. There are many things to consider when bringing an all-terrain crane to a jobsite – including road and bridge regulations, safety and training for the operators, and space on the jobsite in more condensed areas, as well as the costs that go beyond the sticker price of the equipment. We asked a panel of industry experts to share their insight on these topics and more.
Needs driving the market
Michael Klein, product marketing manager for Demag Cranes, said that customers are looking for versatile machines with strong lift charts, short rigging times, efficient transport and compact dimensions. He said that Demag offers a large range of AC cranes with these features, from the 50 USt capacity class AC 45 City to the 1,320 USt capacity class AC 1000-9.

Mark Krajci, All-Terrain product manager for Tadano America, said that a key concern is boom length versus capacity and then how hard or easy it is to move the crane. There are a lot of things to consider. For example, "the crane can pick x amount and I have this boom length, but what good is all that if I can't move it? Regulations in Canada can be really tricky," he said.

Moving a crane can also be expensive "by the time you put a trailer on it, a dolly on it, and everything else that's associated with a dolly," Krajci said. Factor in moving the crane in a province such as Alberta, Saskatchewan or Manitoba which have strict laws and lower weight allowances during the banned season (when the ground thaws) – that can also vary between northern and southern parts of the provinces – and that can add an enormous amount of money to the cost of a crane.

Liebherr Canada agrees that the main focus for users is lifting capacity and boom lengths and said that the company is taking this into account with every new model. The company also said that diesel engines are another concern. "We have to offer cranes with engines which comply to the demands of highly regulated countries and low regulated countries. The Liebherr solution is one basic engine with different exhaust systems."

Joshua Boyer, product manager for Grove GMK Cranes (Manitowoc), said that for Grove's customers, the competition is very aggressive. "The need to be able to complete jobs at a minimum expense is high. We are road-ability focused to get maximum taxi counterweight configurations to complete bigger jobs without offloads. This helps keep expenses down to stay competitive."

Bill Ostrander of Strongco Equipment, a Canadian dealer for Grove Cranes, said "We have the Mega-Trak suspension to our advantage. This helps distribute the weight evenly throughout the crane while in transit. Also, our single-engine design helps keep the gross vehicle weight down."

Manitowoc is also involved with the Crane Rental Association of Canada (CRAC) boom dolly safety program. "This program tests and analyzes different crane and dolly combinations to help better roadability in Canada. Our ATs come standard with boom dolly hitch points to make it easy to fit our cranes with the proper boom dollies."
Technology elevates capability
Klein from Demag said that "customers want efficient planning tools and ease of handling. With Lift Plan, which is available for nearly all AC cranes, Demag offers a free-of-charge, easy-to-use tool to plan and execute lifts. It is especially helpful together with the IC-1 Plus. This innovative control system determines lifting capacities for every position of the boom subject to the slewing angle of the superstructure. This enables you to use your maximum lifting capacity, especially when lifting over the outriggers. The effect is even higher with reduced outrigger settings and reduced counterweight."
"Due to this real-time determination," Klein continued, "the lifting capacity for a defined radius is no longer limited to the minimum value of a pre-calculated 360-degree lifting capacity: capacities are computed instantaneously in the cab. Your crane can perform jobs where higher capacity cranes are typically needed."

Demag's IC-1 Remote telematics solution is currently available on the AC 130-5, AC 160-5, AC 220-5 and the AC 250-5, and will be extended to other models. Klein said that a key benefit of IC-1 Remote is remote diagnostics. "This allows the customer to troubleshoot and diagnose the crane remotely and give the ability to receive remote and online assistance from Demag service technicians. IC-1 Remote also helps customers manage their fleet by providing data on crane position, operating hours, error codes and other vital crane data. This helps to increase overall performance of the crane and optimize fleet management."

Liebherr is seeing customer demand for fleet management systems. Liebherr's LiDAT system, which was unveiled at bauma in 2016, is now available for almost the entire crane range. This independent interface records telemetry data and one of the major benefits of LiDAT is that machines from other manufacturers can be integrated into the system. LiDAT clearly records and presents data that includes location, operating state, crane capacity, mileage, downtime and more.

In 2017, Link-Belt Cranes introduced its Pulse 2.0 control system, which is on the latest Link-Belt all-terrain crane introduction, the 175AT. Pulse 2.0 offers a simple interface for the crane operator. In the operator's cab, it features a large, 10-inch programmable display with a resistive screen that can be used by an operator wearing gloves. It's readable in direct sunlight and the software can be updated remotely. The company says that operators who have felt overwhelmed by crane operating systems in the past will find Pulse 2.0 quick and easy to use, requiring fewer inputs.

Pulse 2.0 is also in the driver's cab with a 7-inch, full-colour touchscreen display that doubles as the monitor for the machine's Vision camera package. Pulse 2.0 continuously monitors carrier operations that include engine and transmission data, tire pressures and temperatures, suspension cylinder pressures, and alerts the driver that the crane is ready for transport in dolly configuration.
Safety is key
Safety has always been a major concern for crane operations, both in transport and when lifting.
Tadano offers a range of technologies on their all-terrain cranes that make operation easier and safer. Lift Adjuster automatically compensates for boom deflection. "So if I was going to pick up a load at, say, a 30-metre radius, the load is 30,000 pounds and the boom is going to give me a deflection of four metres, it'll guarantee that when I lift the load, it always stays at the 30-metre radius – it doesn't go to 34 metres and take me out of my load chart capacity," said Krajci.

Klein said that Demag addresses safety concerns by offering technical solutions to aid in operation, maintenance and servicing of the equipment, as well as training for all operators. Safety features include automatic levelling and automatic counterweight detection.

"The IC-1 Plus control system also features an enhanced visualization to provide the crane operator with additional information on capacity in relation to the boom position. This coloured visualization of the work area capacity promotes both efficient and safe use," said Klein.

According to Demag, with this control system movement speeds are reduced prior to auto shutoff; movements are automatically shut off prior to an overload condition; and the system offers the visualization of maximum capacity for +/- 30-degree slewing angle and luffing area, depending on the boom length. Determined capacities are visible on the control screen.

Liebherr's VarioBase system allows the crane to be positioned for lifting with outriggers at uneven lengths. The company said that their VarioBase system is a great contribution to safety, addressing the concern of constricted space on jobsites that prevents the even extension of outriggers, and enabling the operator to concentrate fully on the hoist. The load moment limiter within the LICCON control ensures that the crane can operate safely, preventing accidents from human error during both the setup and when hoisting loads. According to Liebherr, before VarioBase crane drivers had to reduce their support bases and use appropriately programmed lifting capacity tables. This drastically reduced the lifting capacities of machines, resulting in the need for more powerful cranes.

V-CALC (Variable Confined Area Lifting Capacities) is Link-Belt's solution that allows 81 different asymmetrical outrigger positions. The operator can preview available capacities for all outrigger configurations on the Pulse 2.0 display.
Addressing the deficit in skilled operators
Klein from Demag said that the company believes that the IC-1 intuitive control system is helping alleviate the skilled operator shortage. "It is designed in a way to guide the crane operators through the lifting process. Our cranes also have automatic counterweight rigging process, automatic counterweight detection, working range limitation and capacity radar." The company also offers operator training.

Liebherr offers an eLearning program to teach crane operation theory in addition to practical training programs.

At bauma 2019, Tadano introduced several technologies to assist operators. Lift Visualizer shows the range of lifting capability visible from a bird's-eye camera. The operator can visually confirm the range of lifting capability according to the actual load. The Lift Compass is composed of a radio remote control system and a bird's-eye camera. The operator can move loads with a single joystick by synchronized elevating, swinging and hoisting operations. The Human Alert System uses cameras to show objects that are hard to see, and Wide Sight View utilizes four cameras to give the operator a clear view of the crane's entire periphery.

Boyer from Grove said that the company has standardized most of its product lines into one common control system. "This makes it easier for an operator to go from one Manitowoc machine to the next and already have a sense of familiarity. Additionally we have a training centre dedicated to offering customer classes for operation and basic troubleshooting. Customers can be sponsored and enrolled through their local Manitowoc dealer."

Krajci also noted that training is important. Tadano works with customers to better understand the regulations, configure the crane properly for easier transport and train personnel for success.
Considering a crane?
According to Krajci, one of the biggest concerns when purchasing or renting an all-terrain crane is costs that go beyond the cost of the crane itself.

The buyer or renter needs to consider where the crane is going to be used in the future given the broad difference in regulations across the country. "If you're going to be in the Alberta region or in Manitoba, you need to know that because you could buy a crane that will never be able to get there legally," he said.

"Secondly, you need to know what additional equipment is going to be required for you to work where," Krajci added. "The other thing that comes into play, and we've run into this quite a bit in Ontario, is union regulations." Under these regulations, larger-capacity machines may require two operators.

"And where do you have to put the second operator on the machine? That generally happens at a certain capacity range, let's say 100 tons. So if a crane's rated at 100 tons or over, it requires two operators. That's costly."
Related Articles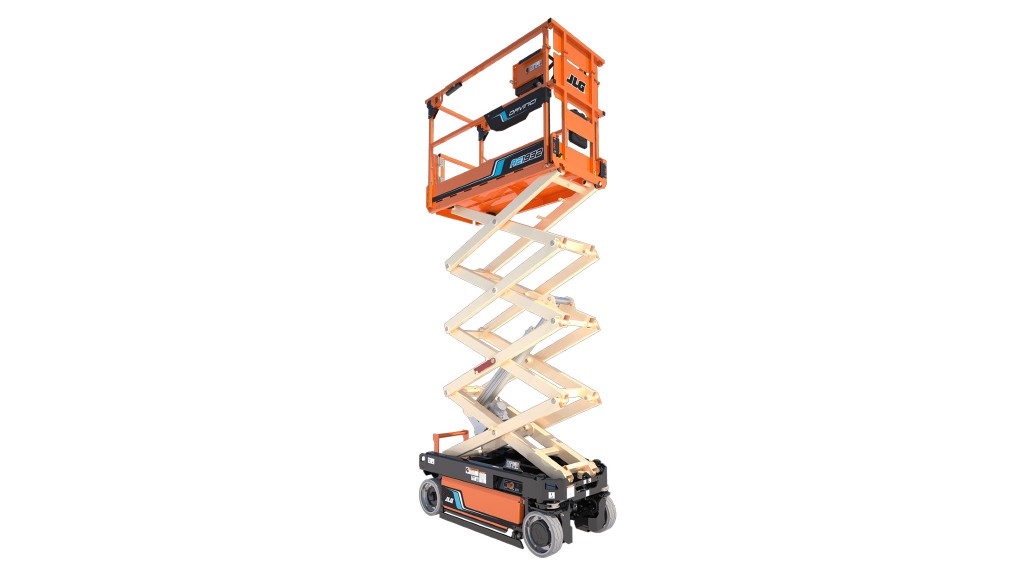 Case study highlights performance of JLG all-electric scissor lift in cold temperatures