Efficiency and quality mark Bomag's return to commercial paving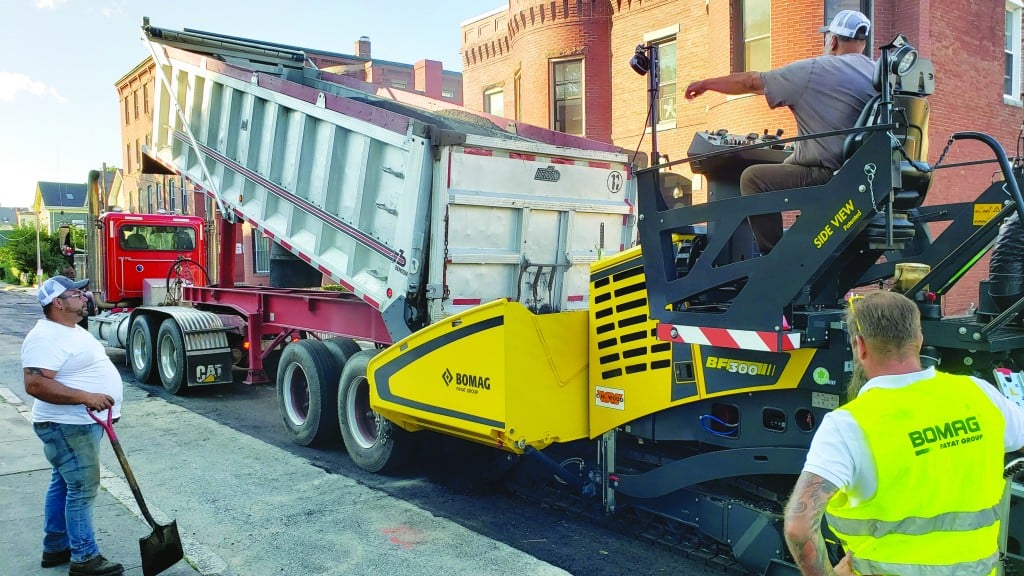 World of Asphalt 2019 brought with it a return to the North American commercial paving market for Bomag Americas. The company made a big splash with the launch of the BF 300 C-2 track paver on this side of the Atlantic; the six-foot paver has been popular in the European market and buyers here will now get the opportunity to see why.
According to Henry Polk, Bomag product manager, pavers and mills, the BF 300 models have been working on European and worldwide jobs for the past eight years, and the time has come to take advantage of the North American market's broad need for paving equipment again. "There's a huge market there, and there's a lot of business to go around, so we're going to tap into that," he said.

The BF 300 C-2 displayed at World of Asphalt is designed for commercial contractors, with a wide range of hydraulically variable paving widths from 5.6 to 11.2 feet. It works with Bomag screed extensions that are available in 13.8- and 19.7-inch widths; the screeds use Quick Coupling technology that uses a wedge-and-socket design with a locking handle to offer extended paving widths out to 16.4 feet. Or, if the user wants to go the other way, reduction skids can allow for 2.3-foot paving widths. Needless to say, the unit is flexible for many jobs, which has been popular with the European buyers.

"I think the European market has done well, number one, because of the Bomag name and quality and the durability that comes along with the Bomag name worldwide," Polk said. "But it also fits the market in the European streets – they seem to be a lot narrower and the BF 300 has been very successful there."

Buyers have also appreciated some unique features that Bomag has built into the BF 300, most notably the SIDEVIEW system that allows the operator much more visibility.

"The entire platform shifts left and right, and the operator's seat is independent inside that basket. The visibility is unmatched," Polk described. "Smaller commercial pavers, when they're pushing a large dump truck, the operator can't see the dump truck driver or may have other problems. So, with SIDEVIEW, you slide the platform out over the side, beyond the centre of the paver, and that gives the operator direct line of sight with the truck driver in his rear view mirror. It also gives an unobstructed view into the hopper.

That feature has proven popular with customers who have seen the paver so far, Polk noted.

"When I started demoing this machine back in October of last year, that was one of the things the contractor wanted to see, and quite honestly, I wanted to see it myself. The very first contractor who tried that machine was very impressed that he could see the truck driver and see down into the hopper - it's beneficial for production and safety."

Heating system cuts fuel costs and time
Another feature on the BF 300 pavers is the MAGMALIFE heating technology, which can heat screed plates to paving temperatures in approximately 20 minutes.

"MAGMALIFE is an aluminum plate... inside the plate is a series of electric heater cores. Those heat up – aluminum heats rapidly and distributes the heat rapidly and evenly," Polk described. "Those plates are bolted to the screed bottom so that heat is transferred to the screed bottom more evenly and quickly."

That faster heating time cuts down on fuel costs for contractors, means less time spent waiting for the screed to heat, and ensures that the screed bottom has an even heat signature.

In addition, a Load Control System helps operators ensure greater mat quality through several features. A screed assist provides operators the opportunity to fine tune mat texture and quality, depending on the mix design. Screed lock also provides a way to reduce bumps in asphalt mats, Polk described.

"When the operator comes to neutral, the screed locks in place, which keeps it from sinking in the mix... when the machine is put back into gear, there's an adjustable timer that will keep the screed locked in place for up to five seconds," he explained. "If the machine is waiting for a truck, it could be waiting 30 minutes, and during that time the head of material on the screed face cools off and turns hard. A conventional screed has no other option but to climb that cold head, and that gives us the bump we're all used to feeling or seeing. With this system it's locked so it pulls and shears the cold head off, and then it starts to float."

The BF 300 C-2 features a 10-ton hopper capacity, allowing for extended paving intervals between asphalt deliveries. It also features a hydraulically folding front hopper gate, in addition to individually controlled hopper wings that clear asphalt from the hopper. Left and right independently controlled slat conveyor assemblies channel material to the spread augers.

Adding to the paver's cost-effectiveness, the machine is powered by a 74-hp diesel engine, requiring no diesel particulate filter or diesel exhaust fluid to meet Tier 4 Final emissions. Bomag offers ECONOMODE active engine and hydraulics management to reduce fuel consumption by up to 20 percent. Power for heating the screed comes from a 24-kW 240-V generator belt-driven from the engine.

Polk expects that contractors working on a range of projects will be interested in using the BF 300 C-2.

"We're going to see it on parking lots, residential streets, city streets, maybe shoulder work on mainline jobs. Because it's a six- to 12-foot, it fits ideally for golf cart paths, running paths, and I'm quite sure municipalities, public works departments and road crews will see a benefit out of this machine," he said. "It's not over width, it's light enough to basically haul on a flatbed trailer, even with a roller in combination."

The machine's debut at World of Asphalt was very well received, Polk said.

"It was a great success – there was a lot of interest in it, and it has been well-received on the demo tour as well. Some customers have actually insisted that we sell it to them right then and there and they're willing to keep it," he said.
Related Articles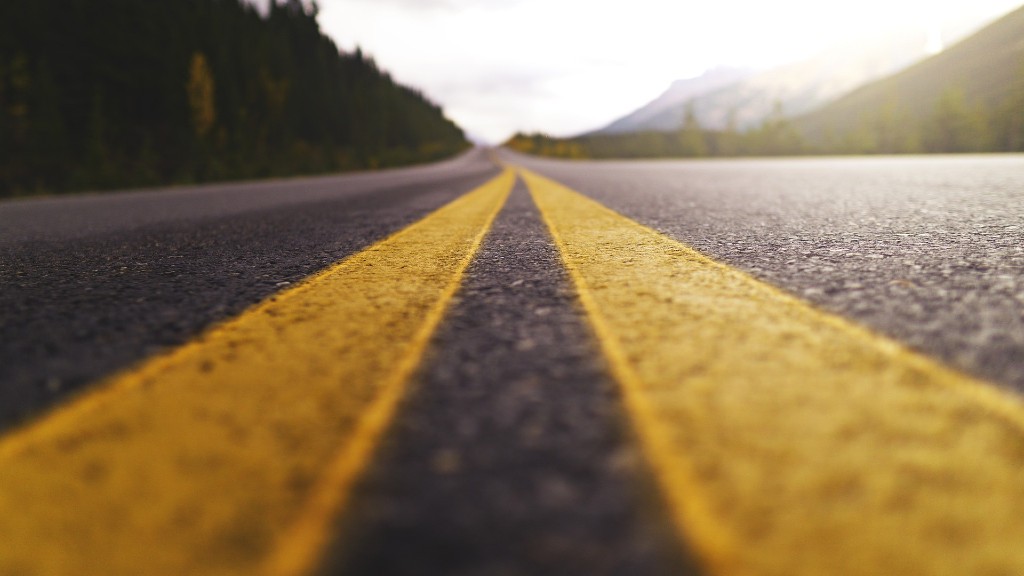 Volvo CE starts down a new road to achieve net zero carbon emission asphalt pavements