Brikers recycles parts to bring new life to machines
Growing demand for rebuilt equipment parts brings success for Canadian company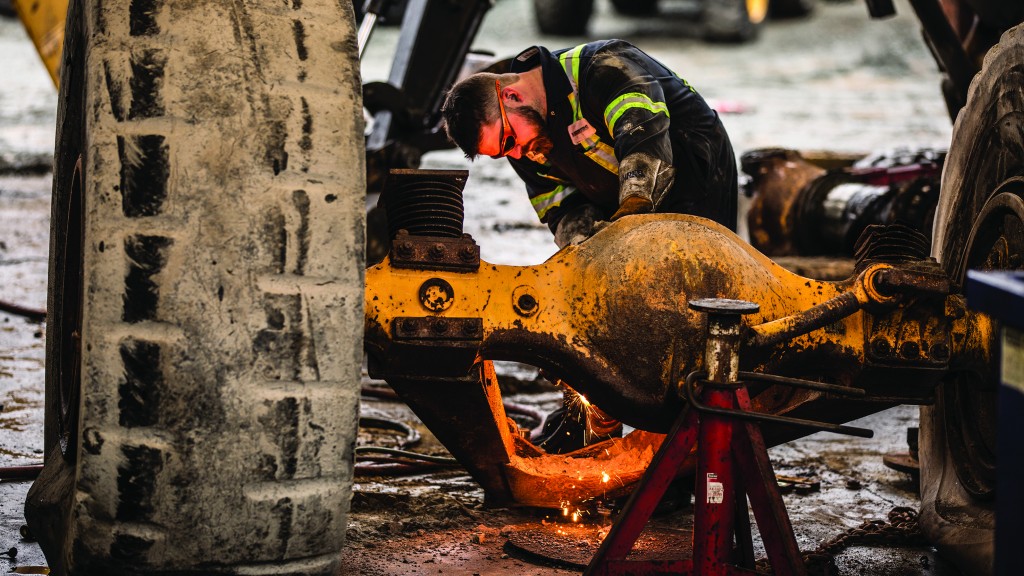 Let's face a fact: construction equipment isn't cheap. For the majority of contractors, the purchase of a new machine is a big capital outlay that requires plenty of planning and financial preparation.
The cost of new equipment is one major reason for owners to seek out alternatives, whether that be buying used machines or hanging on to the ones that have served them well. Using older machines, however, means that there's more likelihood that major components need to be replaced – and they can be expensive in their own right.

There is a growing interest in use of remanufactured parts to give equipment a longer life at a lower cost. One British Columbia-based company has been recycling end-of-life machinery for years, and with a recent major expansion is positioned to help buyers across North America to keep their equipment on the jobsite longer at a lower cost.

Brikers started out 20 years ago this year when owner Tim Brown, a long-time parts manager with a John Deere dealer, realized that equipment owners were facing challenges with major components failing in their machines - failures that were leaving them stuck with huge repair bills.

"We're not talking oil filters, mirrors and windows, small things like that, but the major components – the pricing on those major components is quite astronomical," said Brikers general manager James Whone. "It's not such a big deal if you have a brand new machine that's under warranty. If you have to put a $30,000 pump on a $230,000 machine it doesn't have quite the same sticker shock as if you tell someone they need a $30,000 pump on a $35,000 or $40,000 machine."

When dealing with the owner of an older machine, it might not make sense to spend that kind of money to extend its life. Brown, however, realized that providing an opportunity for customers to purchase a less-costly alternative could help keep older machines working longer at a lower price to the owner.

"If you're able to offer that person a cheaper alternative that's still high quality – a rebuilt unit instead of a new one - there's an opportunity to make some money and help those guys keep their equipment running longer," Whone described.
Start with reconditioned cabs
Brown started Brikers – named after his children, Brittany and Parker – with a focus on one specific type of part to be recovered and reused from retired excavators: the cabs. When Whone joined the company it was working out of a barn in the back of Brown's property with several people disassembling and reconditioning cabs.

"It started out with the cabs, figuring out what cabs fit onto what machines. If you have a cab from, say, a Deere 200 and all you know is that it fits a Deere 200, you have a limited customer base to sell to. But, if you find out that cab fits a 230, a 270 and a 330, all of a sudden your chances of selling that cab are that much better."

From Brown's backyard, the company moved to a facility that had approximately 4,500 square feet of shops and office space. In addition, Brikers started to bring in new types of equipment and add to the parts lines that it offered.

Its business model is simple – it finds end-of-life machinery and picks out the parts that can be given further life, then rebuilds them.

"We buy complete machines – excavators, wheel loaders, articulated trucks, some rigid trucks, mining trucks and others - we've done some dozers, as well," Whone described. "We buy these from a variety of sources – auctions is one, and we also have people who call us and have an issue with their machine. . . they're done using it, and it's at the point in its life where they just want to sell it and get what they can."

The machines are stripped down and recyclable parts taken to Brikers' remanufacturing facilities. They also receive used parts through a core program when those reman parts are sold to customers, Whone noted.

"We always bring the cores back for any of the rebuild components or cabs that we supply," he said. "We look after the core freight, we look after setting up the paperwork for the core. . . as long as everything is there, the customer will receive a full core credit. In that regard, there's really no risk on their end of things; we just ask them to let us know when it's ready, then email over the paperwork. We even call the truck for them."

As Brikers grew, it reached a point where that 4,500-square-foot facility was at, and often beyond, capacity. That made it challenging to manage a growing business, Whone described.

"We plateaued at a certain point because with that lack of space you can't hire more mechanics or office staff. . . as an interim solution we rented a warehouse, and kept some parts off-site. We had trucks running back and forth from the yard when we sold things or finished a rebuild," he related.

With demand continuing to expand, Brikers had to grow as well, and in 2017 it moved to a brand-new 5.5-acre location that features 44,000 square feet of space. That gives Brikers plenty of room to meet the needs of its customers, which Whone said are always changing.

"We recognize that our customers have more needs than what we were able to supply. . . we were scratching the surface as far as the customer base goes," he said.

The new facility has eight dismantling bays, and from there the desired parts move into reman shops. Brikers has three streams it operates: components, hydraulics and cabs.
Experience and quality
Their goal is to meet or beat factory specifications for the parts they rebuild. As part of the move to its new facility, Brikers added a new feature to its shop: an in-house test bench used to ensure the quality of its products before they leave the facility.

"We rebuild hydraulic pumps, control valves, swing motors, propel motors and other products, and we needed a way to put those components into a machine-like setting and make sure that once the rebuild process was completed they would perform at like-new specs," Whone said. "We deal on a North America-wide basis, and the last thing you want is to ship something down to Florida or out to Newfoundland or up to Alaska and have an issue with it."

The test bench runs off a 500-hp electric motor with a variable frequency drive that allows for verification of the components.

"When that part goes out the door, it's going to be a good component that will last a long time," Whone said.

Brikers also prides itself on its staff; the team working in its reman shops brings years of experience that helps ensure quality when remanufactured parts are sent out to customers.

"We have some very, very experienced guys who have been rebuilding these components for a long time," Whone said. "They brought a wealth of knowledge acquired over the years. there's a lot of back and forth between the office and rebuild shop in figuring out how we can have a constant state of improvement."

The new facility, combined with that experience and capability, means Brikers can live up to one of its goals: having components in stock and ready to ship when their customers – many of whom are dealers for major manufacturers, along with a growing number of individual owners – call.

"We want guys to call us at two o'clock Monday afternoon and, if they're in Edmonton, I want to sell him that part, put it on a truck, and have it show up at his jobsite the next day so he can get that machine up and running," Whone said. "Moving into this facility has really allowed us to do that. We have the warehouse space, we have the manpower in our rebuild shops, and we're able to put those components and cabs on the shelf so we have them ready to ship when our customers need them."
Related Articles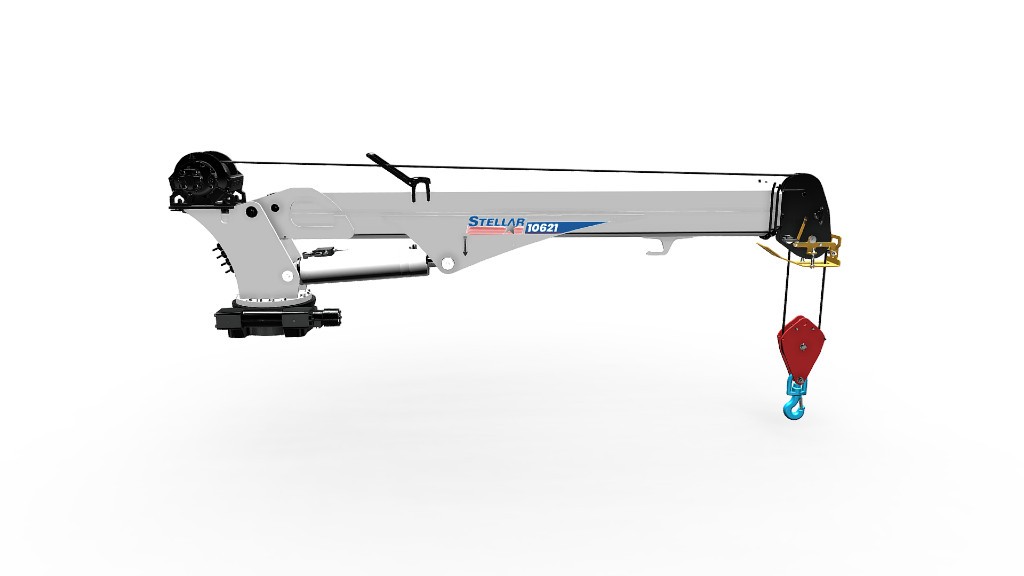 Six new Stellar telescopic service cranes feature redesigned booms and radio remote controls