Komatsu Oil Wear Analysis (KOWA) named official forestry fluid analysis provider for Komatsu Forestry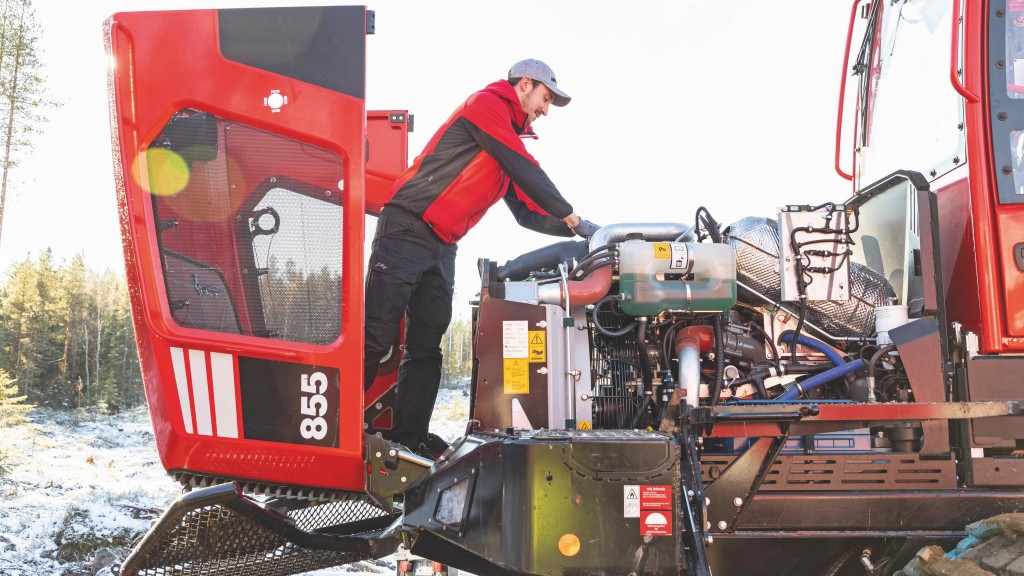 Komatsu Forestry announces Komatsu Oil Wear Analysis (KOWA) is now the official forestry fluid analysis provider for North America. KOWA serves its North American customers through partnerships with oil analysis laboratories Fluid Life and Bureau Veritas.
KOWA has been an established Komatsu program for more than 40 years. The company's construction and mining customers have used KOWA as an effective preventive maintenance and diagnostic tool through their North American Komatsu distributors.
Analyzing engine oil and other fluids is an effective way to identify the health of a machine's engine and powertrain to make informed repair and maintenance decisions. Proper oil and fluid analysis can extend component life, identify minor problems before they become major failures, and help customers make informed reselling and purchasing decisions.
"The Komatsu Oil & Wear Analysis program allows customers to pinpoint and solve equipment problems by providing a full range of information on both the lubricant and the machine to support operations and maintenance decisions," said Tom Pietruszka, KOWA Business Manager. "KOWA is the best defense for proactively maintaining your forestry equipment."
KOWA's testing facilities are ISO-accredited to ensure high-level accuracy. KOWA offers 'Next-day Turnaround' upon receipt of samples for routine analysis. To eliminate maintenance guess work, oil analysis results are compared to Komatsu guidelines.
The program features an online web portal for customers and dealers alike to view oil analysis results within minutes once testing has been completed.
Customers can contact their local Komatsu distributor to order kits to begin using the program. All Komatsu Forestry equipment data has been loaded into the KOWA data base.
More from Forestry
The all-new CASE TR340B compact track loader — operating at 90 horsepower with a 3,400-pound rated operating capacity — is the most powerful radial-lift CTL in the CASE lineup. Its all-new 8-inch LCD display improves on industry-leading CASE visibility with a new backup camera that is viewable in both forward and reverse operation. The display also showcases critical operating information and "trip" details. All-new electro-hydraulic controls, managed through the display, make it easier than ever for operators to dial CASE CTLs into specific application demands. All new cab controls and joysticks make the new TR340B easy to own and operate.
Industries such as construction, mining, energy, utilities and forestry, face many challenges when it comes to tracking assets and employees. Equipment often has to be transferred between locations, or monitored while it is dormant during off seasons. Lone workers may have to travel long distances or visit multiple sites during the course of their activities. And, all of this is further complicated today with shifting supply chains and economic realities putting further strain on the bottom line.