Cat gets comfy with Sears Seating in M Series wheel loaders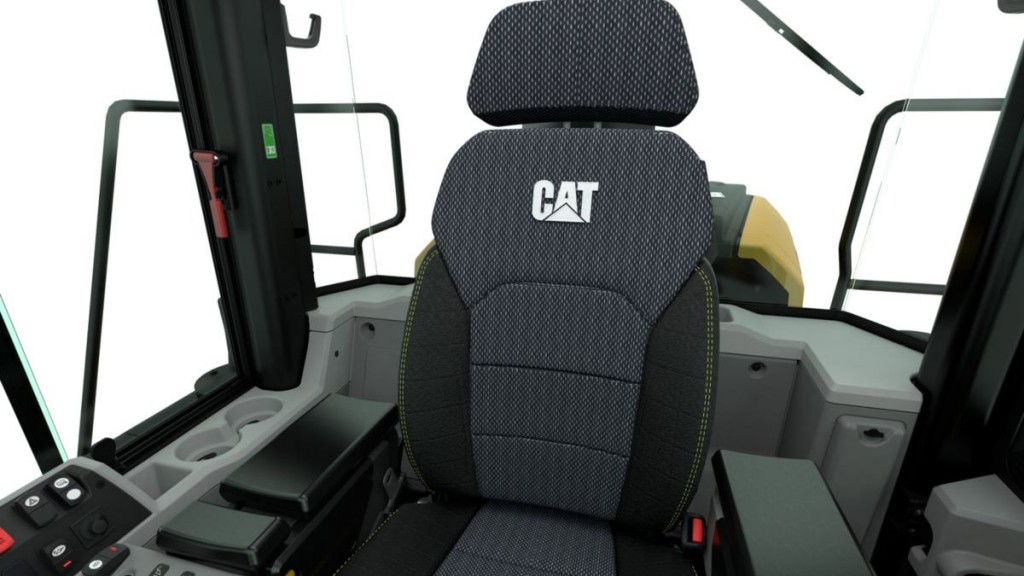 Sears Seating has agreed with Caterpillar to develop a line of suspension seating for the CAT M Series Wheel Loader.
With a relationship spanning over 40 years, Sears Seating says that it works hard to keep Caterpillar ahead of the game with optimal cushion comfort, contemporary styling and the latest technology. The "Next Generation" seat lineup offers three trim levels – Comfort, Deluxe and Premium – all with an emphasis on safety and operator comfort.
The Sears Nexus seat, available globally in Caterpillar's M Series Wheel Loader, will allow operators to tune the suspension and adjust the seat to their individual preferences. These comfort performance features reduce Whole Body Vibration (WBV) and lessen fatigue factors to keep drivers alert, healthy and comfortable in a variety of working conditions.
"Sears Seating and Caterpillar have a successful partnership that has grown and evolved over the past 40 years," stated Steve Eickenroht, Sears Seating's Caterpillar Business Unit Director. "The Nexus seat is our latest success story, bringing a new level of comfort and features to the Caterpillar M Series Wheel Loader program and a testament to the strong collaboration and teamwork generated by our teams to deliver additional value to machine operators all over the world."