JLG participating in OSHA's sixth annual National Safety Stand-Down Week
Access equipment users and construction companies encouraged to take part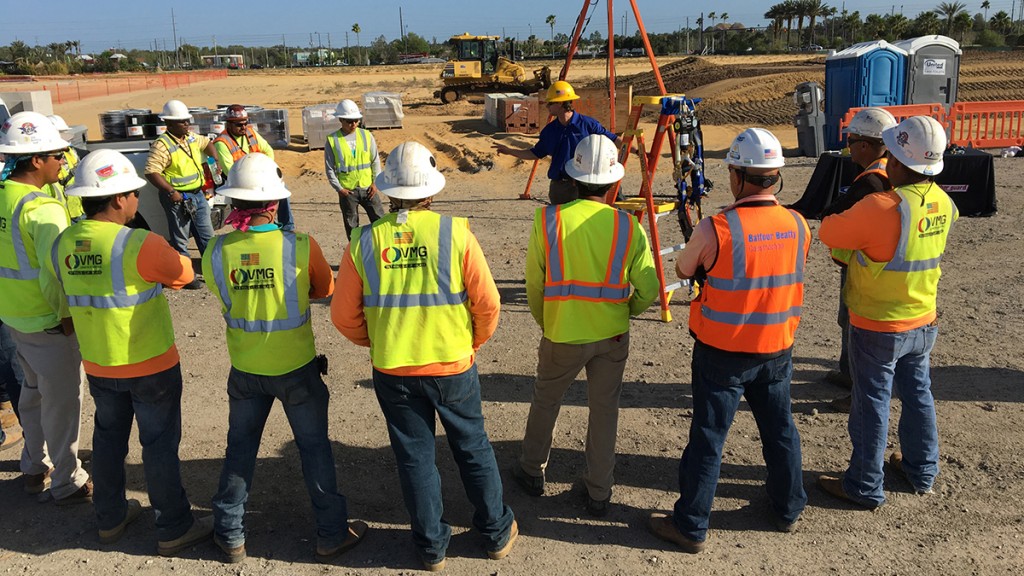 JLG Industries, Inc. is supporting National Fall Prevention Safety Stand-Down Week, May 6–10, through internal stand-down events and external education with customers and end users. In coordination with the Occupational Safety and Health Administration (OSHA), JLG says that it strongly supports these national efforts, which focus attention on preventing falls, the leading cause of workplace injuries.
JLG encourages all access and construction related industries to make devoted time this week for safety demonstrations, including hazard recognition, fall prevention and a review of company safety policies, goals and expectations for employees. While this awareness is critical during every workday, OSHA's stand-down week should serve as a reminder of the importance of safety talks.
"With consistent and proper training that encourages employees to make safer decisions about work at height, falls can be reduced or altogether avoided," said Rick Smith, JLG senior director of global product training." "Safety education is a team effort to which everyone must commit."
According to OSHA research, 20 percent of workplace fall injuries involve a ladder, and in the construction industry, that number grows to more than 80 percent. Those statistics lead to more than 90,000 emergency room visits for ladder-related injuries.
While training is one way to reduce these statistics, selecting the proper equipment for working at height is another. JLG manufactured the world's first boom lift 50 years ago, pioneering the access industry and creating a safer way to elevate workers on jobsites. Although the company was founded on the manufacture of larger equipment, today JLG also focuses on more compact units that take the place of ladders and scaffolding.
"JLG is committed to offering equipment solutions that reduce ladder and scaffolding injuries, including its popular low-level access product lineup," said Randy Marzicola, JLG director of channel development. "These products not only offer safer alternatives to ladders because of enclosed platforms and tie-off points for harnesses, they also have the power to improve productivity by reducing worker fatigue caused by ladders."
The national safety stand-down is part of OSHA's fall prevention campaign and was developed in partnership with the National Institute for Occupational Safety and Health, National Occupational Research Agenda, and The Center for Construction Research and Training.
More from Safety
A bottleneck of haulers waiting to be loaded is inefficient. Idle machines burn unnecessary fuel, increase maintenance costs and decrease resale values when you're ready to trade them in.
When you pair the new Volvo EC950F crawler excavator and A60H articulated hauler, you can load trucks faster. The EC950F can utilize a 10-yard bucket to fill a 60-ton capacity A60H in only four passes — reducing passes lowers fuel consumption and drastically speeds up cycle times to keep your haulers moving. See how the massive EC950F and A60H improve cycle times and more to boost your profitability.