John Deere's new L-Series make it easier for operators to do more, more comfortably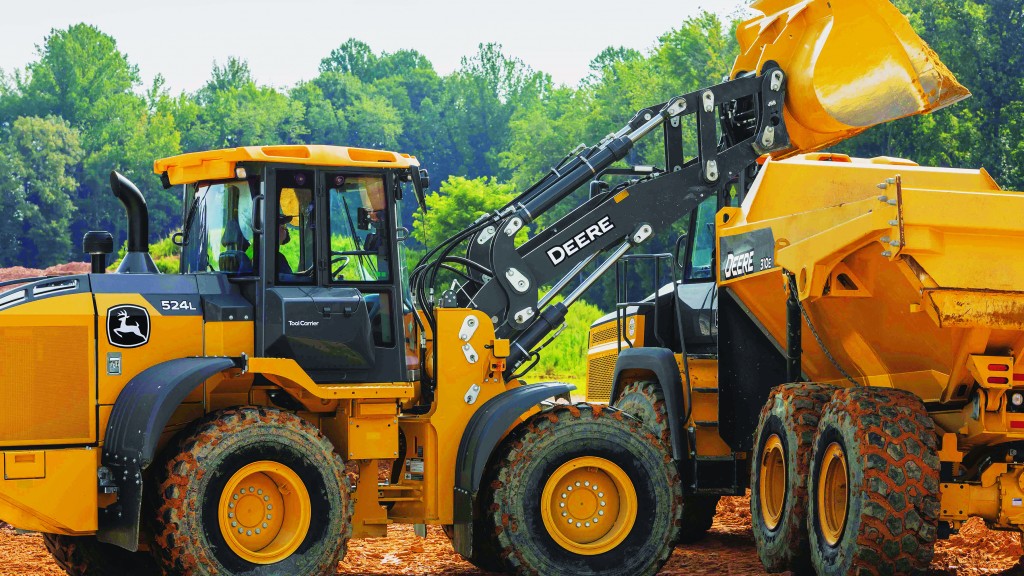 John Deere's new L-Series utility wheel loaders – the 524L, 544L and 624L – were designed with the operator in mind and incorporate several new features, including improved cabs for more comfort and visibility, electro-hydraulic (EH) loader controls for easier operation, redesigned near-parallel linkage, and enhanced-performance buckets.
The most notable change to the L-Series, from their K-Series predecessors, is the cab. It is roomier, with more storage and floor space, and more comfortable. To add even more comfort, Deere offers an optional premium heavy-duty air suspension seat which is heated, ventilated and designed to offer additional legroom.
The HVAC now includes rear defrost and increased air flow, while reducing noise. Three standard 12-volt auxiliary power ports in the cab enable the operator to charge multiple devices. Optional remote-heated, adjustable mirrors are a good way to increase jobsite visibility.
Easy to use controls
Behind the wheel, EH loader controls – with integrated third and fourth function auxiliary hydraulics – provide faster cycle times. Two multifunction buttons, integrated into the hydraulic controls, allow the operator to assign a function to each button.
The right-hand joystick has a standard forward-neutral-reverse switch and fully integrated auxiliary hydraulic controls, while a throttle-lock option removes the need for the operator to push the throttle pedal to maintain engine speed.
Improvements to the boom design have increased visibility to the coupler, bucket or forks, reducing cycle times, material spillage and equipment damage.
Production buckets have been improved. They feature integrated spill guards, profiled side cutters and greater rollback, improving bucket fill and material retention. A new shaft-style fork design offers more visibility and tine length options, including 48, 60 and 72 inches. Attachment configuration settings can be saved, making it easier to switch between attachments.
Smoother boom and bucket hydraulic kickouts reduce operator fatigue, while new standard parallel-lift linkage improves load levelling, limits bucket spillage and increases fork operation speed. Return-to-dig settings can now be set from the cab for both directions of the bucket. This allows operators to return to dig from any position, without having to adjust the bucket to the dump position. Boom and Bucket EH metering-rate aggressiveness allows the operator to choose a setting – low, medium or high – for quicker hydraulics or reduced response in precision operations.
Extra lift and tool carrier options
The 524L, 544L and 624L are available with optional High Lift (HL) and High Lift Plus (HL Plus) selections; there is also a tool carrier option on the 524L and 624L models. The HL Plus option features hinge-pin heights that are 12 to 13 inches higher than current HL pin heights, allowing the operator to dump into higher trucks or wagons. The tool carrier option provides the best centreline visibility to the coupler or forks. It is ideal for handling materials, like pallets, pipe or logs, where centreline visibility is important.
From a service perspective, the hydraulic hose and electrical wire harness routing and retention are improved, and the machines feature 40 fewer leak points, lowering potential repair costs.
The 524L, 544L and 624L are powered by 6.8-litre John Deere Tier 4 Final diesel engines with 152, 166 and 192 net peak horsepower (113, 123 and 143 kW), respectively.
To commemorate 50 years of John Deere building wheel loaders, throughout 2019, all new manufactured wheel loaders will showcase a 50-year anniversary emblem to signify this milestone.
Related Articles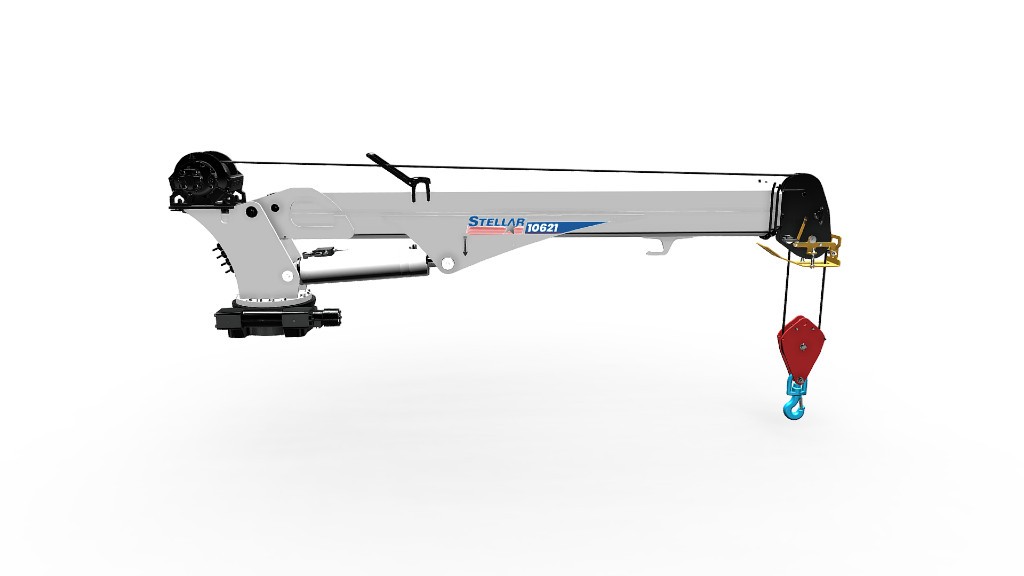 Six new Stellar telescopic service cranes feature redesigned booms and radio remote controls