Canadian tech-company Thinkwire Inc. wins Austrian Josef Umdasch Research Prize for its AI-Powered Knowledge Management System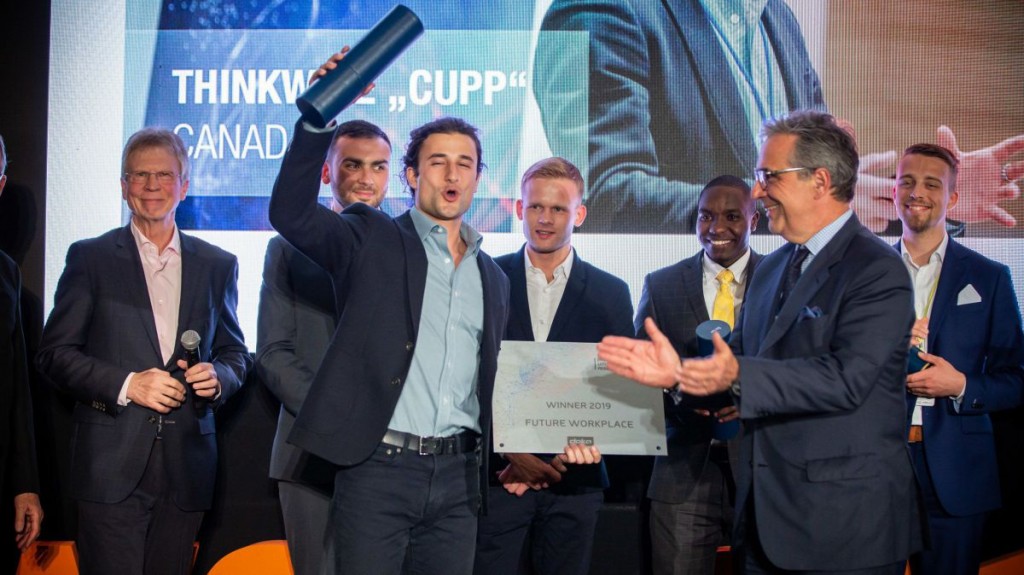 Doka, a world leader in formwork technology, awarded this year's Josef Umdasch Research Prize to Thinkwire Inc., a Canadian software engineering company. The award was presented for Thinkwire's new artificial intelligence powered knowledge management system, called Cupp. Doka is now working with Thinkwire Inc. to launch and implement Cupp within its company.
The Josef Umdasch Research Prize by the Austrian Umdasch Group subsidiary Doka registered 157 submissions from 63 countries. Of these, five finalists qualified for the pitch presentations, which were held at the World Summit Awards Congress (WSA) in Portugal in March 2019.
The five nominees from Lithuania, Austria, Canada, Kenya and Côte d'Ivoire presented visionary solutions to this year's theme: The Future Workplace. "The quality of entries was once again impressive," commented Andreas J. Ludwig, Executive Chairman Umdasch Group, adding: "Innovation requires impulses both from within our companies and also from the outside. The Josef Umdasch Research Prize provides us with the opportunity of sharing our major challenges with start-ups from all over the world."
For this year's prize Doka searched globally for innovative digital solutions for its Future Workplace to implement into its company together with the winner.
"Doka is expanding: in 2018 alone we welcomed some 500 new employees. Our success in the future will continue to depend on outstanding members of staff and managers", states Harald Ziebula, Chairman of the Executive Board, Doka, and continues: "In order to remain an attractive employer we aim to offer an environment in which evolution, development and pleasure in top performance are possible. The skills of our employees, knowledge management, quality of information and communication will increasingly become deciding competitive factors."
Cupp: unlocking company knowledge
The Canadian tech-firm Thinkwire Inc. had the most visionary solution: a chatbot called Cupp which uses natural language processing and machine learning to save employee time searching for information across different knowledge bases.
Tal Schwartz, CEO of Thinkwire Inc. adds: "We are very excited to work with Doka on a partnership to implement this technology across its global workforce. Intelligently accessing and sharing company knowledge is one of the most crucial components of operating a multinational business. Our technology makes it easy to access company knowledge wherever it is, so teams can spend less time searching for information, and more time doing high value work."
The jury, which comprises internal and external experts, reached an agreement quickly. "With the Josef Umdasch Research Prize we are searching for completely new solutions. And so the idea which won was not the one which could be most easily implemented in the company, but rather the one which approached the task in the most innovative way."
At present, both parties are currently evaluating the partnership and technical framework to implement Cupp within Doka.
More info about the Josef Umdasch Research Prize: www.umdaschgroup.com/researchp...