Michelin adds new size of most popular surface-mine tire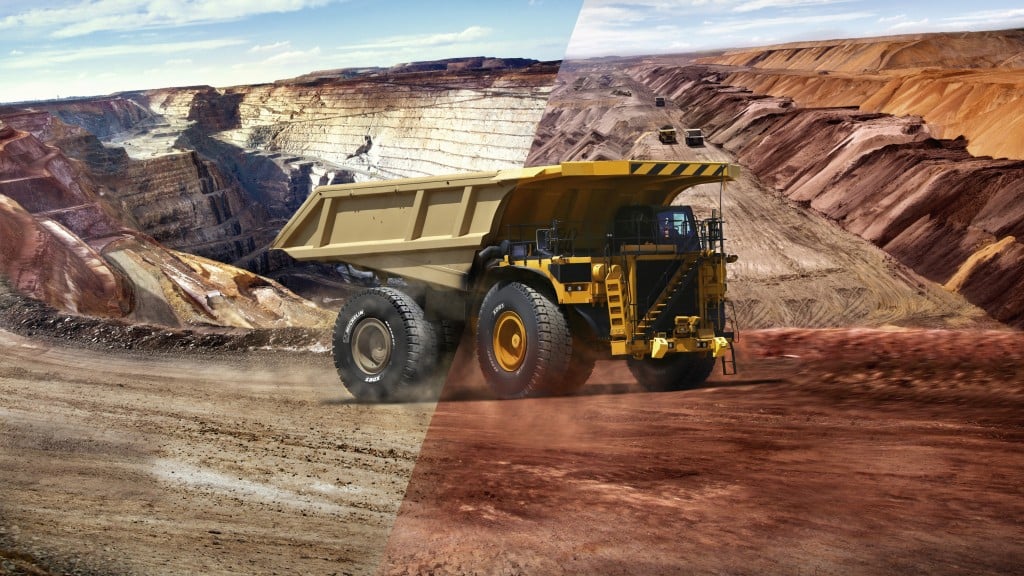 After six years of development and testing, Michelin North America, Inc., introduced the MICHELIN XDR 3 surface-mine haul tire in size 27.00R49. Addressing the productivity and endurance issues found in today's surface mines, the XDR3 — developed for a range of rigid dump trucks with payload capacity up to 400 tons — is designed with new compounds and a revolutionary new tread pattern that helps provide exceptional tire life. The use of corrosion-isolating cables in the tire architecture is a significant upgrade in situations where this equipment is always moving as it is operated for up to 23 hours-per-day in extreme terrain.
These innovations allow customers to select the benefit that best fits their needs. Customers can choose not to increase speed or load and expect a 10-percent increase in tire life. Or customers could choose either to increase speed by 10 percent or increase load by 10 percent and achieve the same tire life as the previous generation. This flexibility allows Michelin to better support customer needs and goals.
"Michelin's most popular tire has been tested on multiple truck brands and is designed for punishing environments where the goal is safety and performance," said Jake Thompson, Michelin North America's B2B mining marketing manager. "Michelin responds to customer needs by providing long-lasting, innovative products that solve their most demanding business challenges in the specific environments where they operate."
The MICHELIN XDR3 is designed for operator safety. Michelin's revolutionary tread pattern provides excellent load distribution across the contact patch, lowers contact pressure and reduces wear rate. In addition, the tread pattern is designed for better endurance thanks to revolutionary heat dissipation. This helps to prevent tire overheating which can result in tire failure, and in turn, jeopardize operator safety. The XDR3 is MEMS-ready and helps reduce rim slip through a new flat-bead wire, which is designed to strengthen the clamping force on the wheel and increase its contact surface with the rim.
Company info
Related products
More from Equipment Maintenance
A bottleneck of haulers waiting to be loaded is inefficient. Idle machines burn unnecessary fuel, increase maintenance costs and decrease resale values when you're ready to trade them in.
When you pair the new Volvo EC950F crawler excavator and A60H articulated hauler, you can load trucks faster. The EC950F can utilize a 10-yard bucket to fill a 60-ton capacity A60H in only four passes — reducing passes lowers fuel consumption and drastically speeds up cycle times to keep your haulers moving. See how the massive EC950F and A60H improve cycle times and more to boost your profitability.