Ron's Equipment appointed distributor for Doosan equipment in the Northwest Territories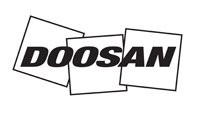 Ron's Equipment will distribute Doosan heavy excavators, wheel loaders, articulated dump trucks and attachments in the Yellowknife, Northwest Territories, area. The dealership is located at 103 Kam Lake Road, Yellowknife, Northwest Territories.
In 1970, Ron's Equipment opened as a small automobile repair shop in Yellowknife. In an attempt to capitalize on the region's rich supply of natural resources, Ron's Equipment entered the rental sector, providing surrounding mining operations with the necessary equipment. Today, the family-owned business occupies a 20,000-square-foot facility, employing 25 individuals.
After experiencing tremendous success selling and renting lighter Doosan and Bobcat products, Ron Gibeault, president of Ron's Equipment, and his two sons conducted extensive research on the Doosan heavy product line. Online product reviews, trade show visits and customer testimonials all emphasized the Doosan brand's unmatched quality.
"Located north of the 60th parallel, our customers often work on remote sites characterized by extreme climate conditions. We are confident that Doosan provides the factory support needed to keep our customers' equipment up and running," said Gibeault.
New and current customers alike have already expressed great interest in the dealer's new Doosan Heavy product offerings. Ron's Equipment looks forward to serving as the region's one-stop shop for Doosan rental, sale and service needs.