SBM mobile crushing and screening plants new to Canada, will be exhibited at National Heavy Equipment Show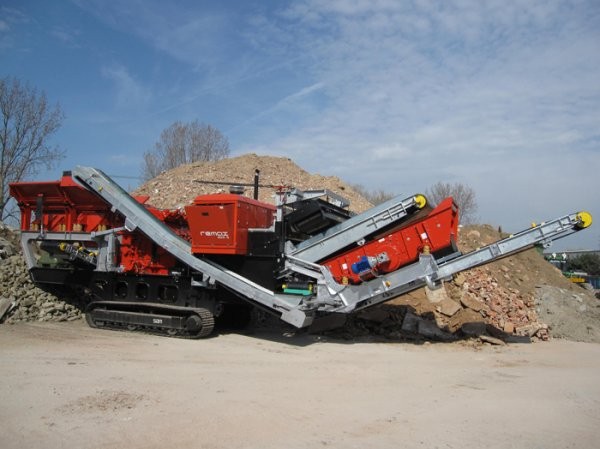 SBM Mineral Processing has entered the Canadian market with the introduction of their REMAX 1312 MAXI, a crawler-mounted impact crusher for the aggregate and recycling industries. The Austrian company is represented in Canada by Edmonton-based TerraFirma Equipment.
The REMAX 1312 MAXI will be on display at the National Heavy Equipment Show in Toronto, April 18-19.
SBM Mineral Processing, an Austrian enterprise with a long-standing tradition, ranks among the leading manufacturers of mineral processing and conveying plants for the aggregates and recycling industries, and concrete mixing plants for prefab and ready-mixed concrete as well as the corresponding service and support.
In the mineral processing field, SBM carries the brands SBM and MFL – both together have more than 120 years of technological and manufacturing know-how. SBM belongs to the family-owned MFL group of companies which operate all over the world, with manufacturing centred in Austria.
Terra Firma Equipment Sales & Rentals Inc. carry a wide range of demolition products and are the North American dealer for HKS Actuators, Vibra-Ram Shears and Pulverizers. They supply specialized equipment and attachments to contractors worldwide, and will also custom tailor equipment to meet specific needs.